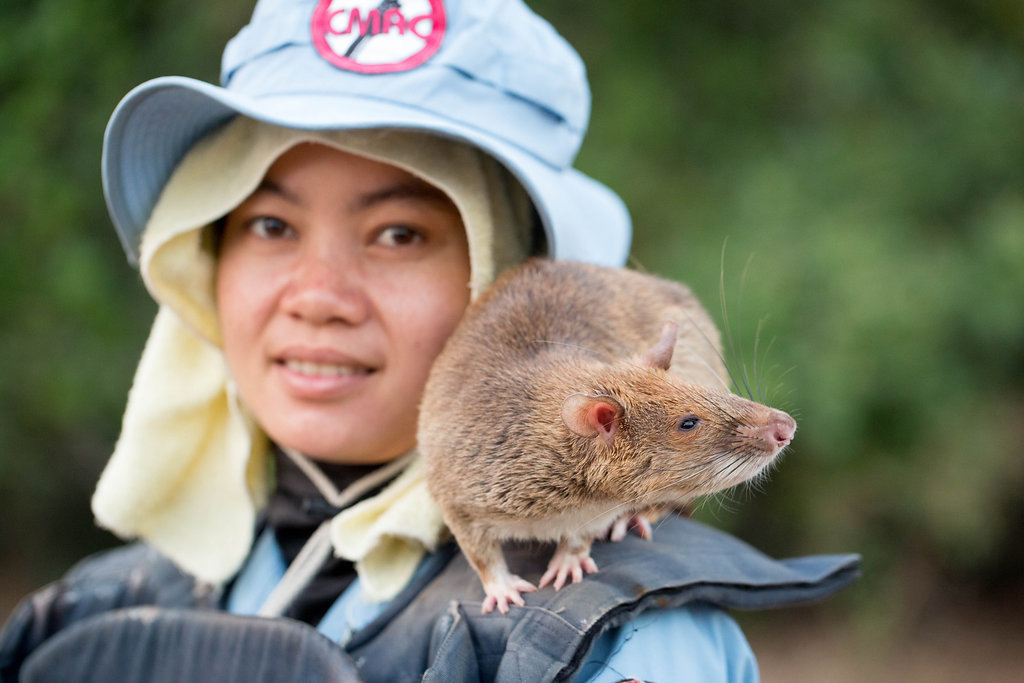 Many people working for APOPO have personally experienced the devastation that undetected landmines can cause. APOPO rat handler Malen was kind enough to share her history of being part of a community living in fear.
Malen grew up in a small village in Svay Rieng near the border with Vietnam. Her community was made up of a few farming families that cultivated the land. Except that the land was riddled with landmines from Cambodia's long years of conflict.
When Malen was only four years old she witnessed a man she knew from the village step on a landmine and lose both his legs. In fact, Malen's passion to join APOPO was driven from her own experiences when she was growing up, of the devastation caused by the explosive hazards left from the conflict.
Emotional and Physical Casualties
Data collected by the landmine monitor show that the majority of casualties (84%) are men and boys. But women and girls are perhaps more vulnerable to the indirect impact of landmines — economically, socially and emotionally. Malen has seen first-hand the unspeakable physical and emotional impact that landmines enact. This horrific memory has always stayed with Malen and she is determined to make a difference. Sadly, her story reflects reality for thousands of Cambodian families.
"I joined the Cambodia Mine Action Center (CMAC) in 2009 because I wanted to become a deminer. My parents did not want me to take the job because they thought it was too dangerous." said Malen. When Malen heard about the new partnership with APOPO and CMAC in 2015 she immediately signed up to join the rat teams.
"I love animals and was intrigued by the rats. When I heard how quickly they can find landmines I knew I wanted to become a rat handler." Malen is proud to be part of a partnership between CMAC and APOPO that is helping communities who are in dire straits. She is also is grateful for the chance it has given her to learn about rats and what their amazing sense of smell can do. "My favorite rat is Isaac - he was the first rat that I worked with, and he finds the landmines so quickly. But don't get me wrong…finding and destroying landmines is hard work."
Inspiring Women in Cambodia
Cultural norms in Cambodia mean that in some communities Malen will still need to overcome the judgment of her working in a role that is considered a "man's job." She is prepared for this and hopes that by example she will inspire other Cambodian women to join APOPO and CMAC in the future.
"Some people still think this is not a woman's job" She says, "But my team don't care. As long as me and Isaac get the job done, that's all that counts. It's a dangerous job but we are all in it together. "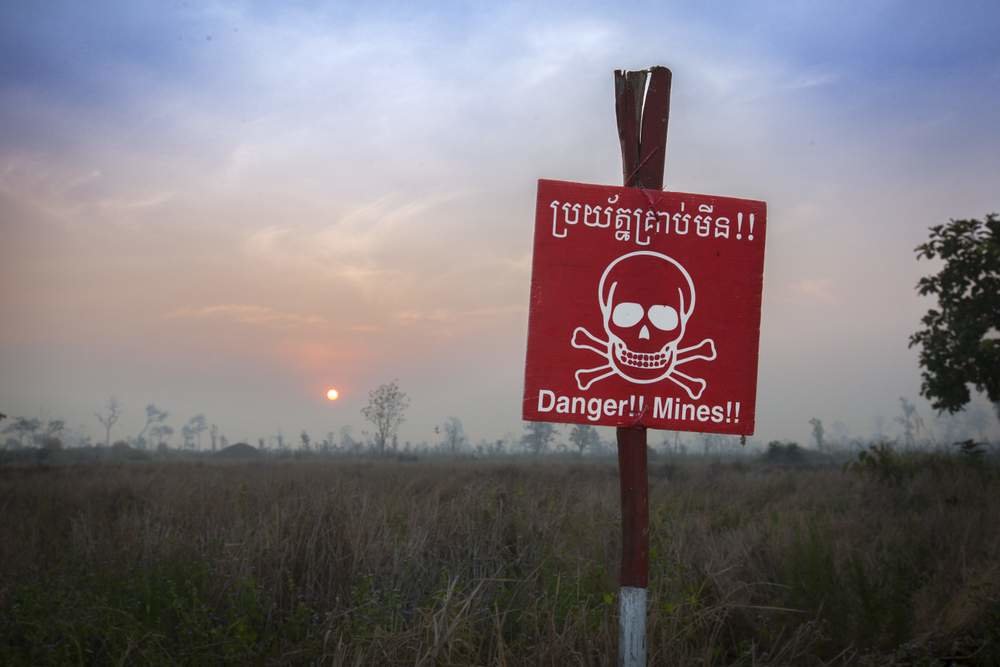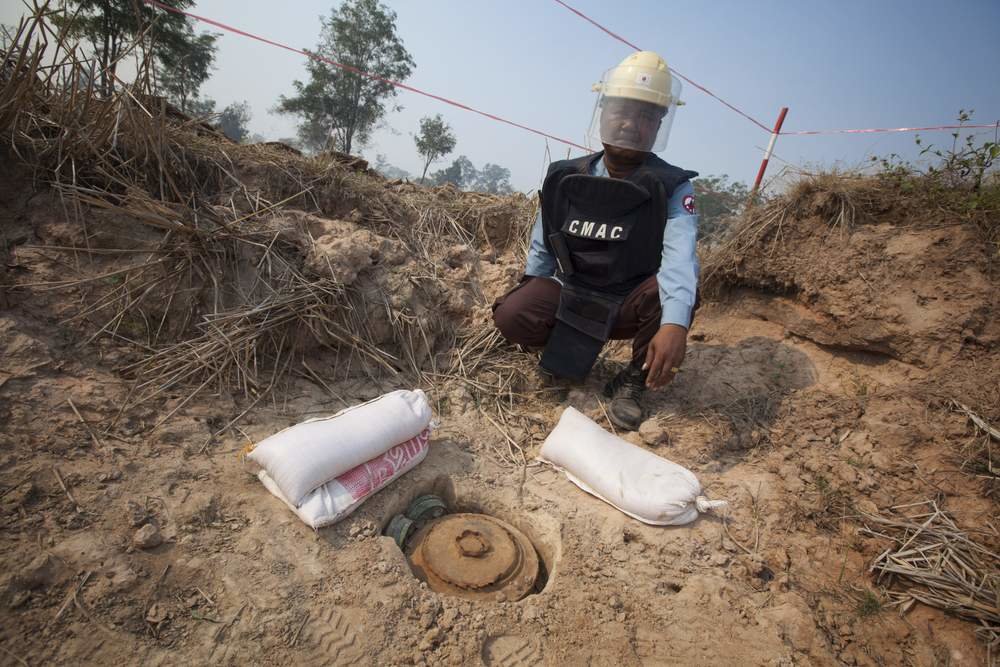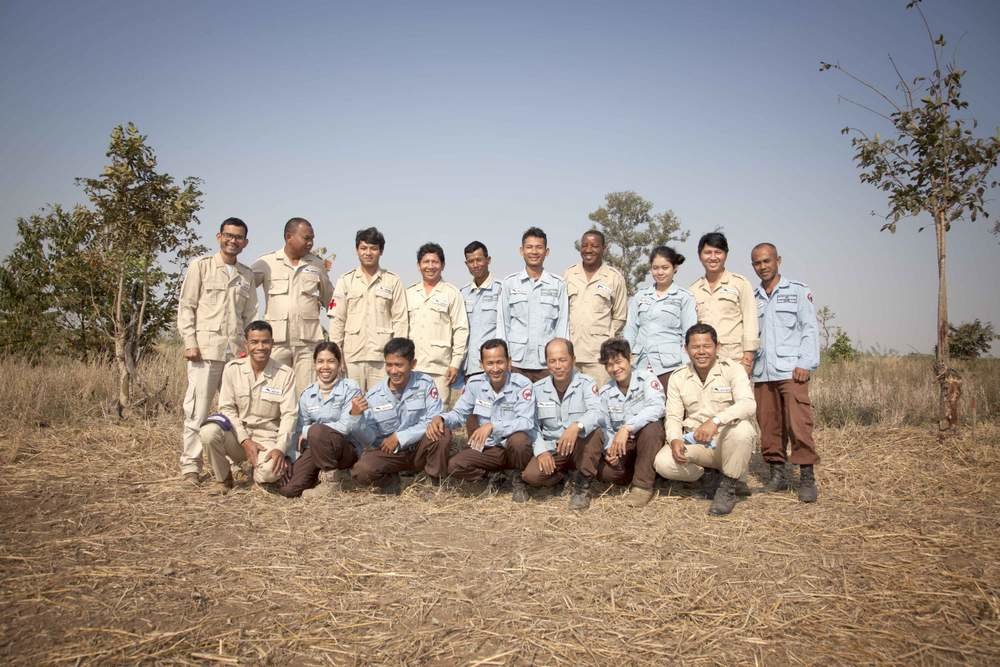 Links: