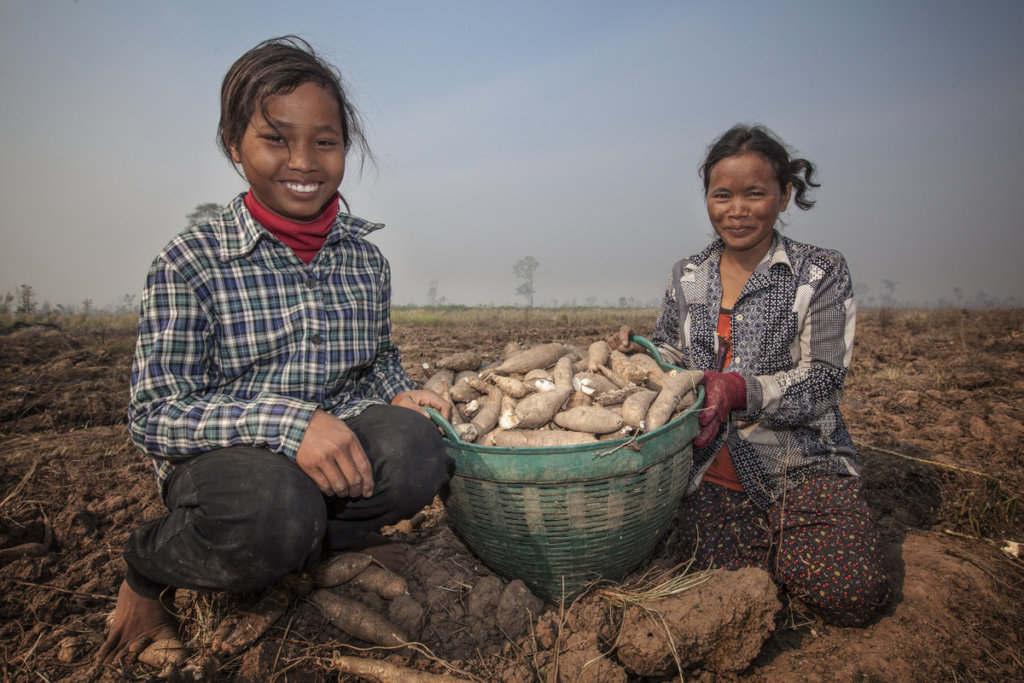 2017 marked two decades since the Mine Ban Treaty (Ottawa Treaty) was adopted and signed by 122 countries in Ottawa, Canada. The treaty, which bans the use, production and storing of landmines, now lists 163 countries as signatories, whose representatives have come together to assess the current situation, discuss challenges and confirm commitments for a mine-free world by 2025.
Over 40 million landmines have been destroyed by state parties signed to the treaty, and 143 of them no longer hold a stockpile. This represents an outstanding rate of compliance. Most importantly, the number of new mine victims has fallen.
"After 20 years, the Ottawa Treaty has significantly driven the clearance and destructions of millions of landmines all over the world as well as raised awareness of the plight of people still living in terror due to these insidious weapons." - Håvard Bach, Head of APOPO Mine Action.
Working Together
The international mine action community has set a target to make the world free of landmines by the year 2025 and much work needs to be done in order to achieve this goal. People living in countries from Angola to Cambodia and Zimbabwe, do so in daily fear from these savage remnants of conflicts that ended decades ago.
Land Freed and Lives Saved
Loun has been farming the land with her daughter out of desperation, despite the fear.
"I've worked on this land for the last 3 years and I always worried that landmines lay hidden here – there have been so many accidents nearby. But I had no choice, I had to feed my family and send my daughter to school. She works with me sometimes on weekends for extra pocket money.
Last month, APOPO and their partner the Cambodian Mine Action Center (CMAC), arrived to search the fields for old explosives. They bought with them some rats that they said could find the landmines, and we laughed. But why not, as long as they worked? And they did! They ran right up to where they thought a landmine was buried and they scratched on the ground. When the men with the metal detector came and checked, there really were landmines or something else like an old bullet.
We have watched CMAC, APOPO and these rats make their way up into all the fields around us and they work very fast. In our fields they found six landmines in total, one was where I have worked many times. I am so sorry that I put my own daughter at risk, I can't forgive myself. But now we can continue to work without fear. At least that is some comfort."
APOPO Committed to Saving Lives
APOPO's mine detection rats are an effective technology that is proven to speed up mine action when integrated into existing methods. With a spirit of partnership, APOPO calls on other operators to come and discuss how we can integrate with their technology and methodology.
Together, we can rid some of the world's most affected countries of landmines.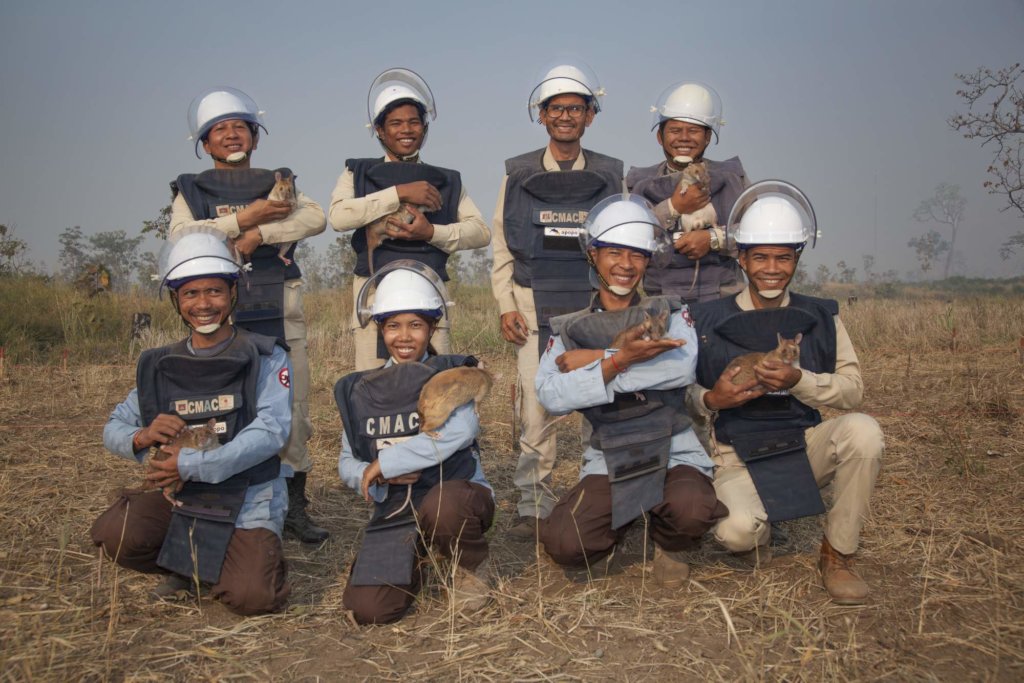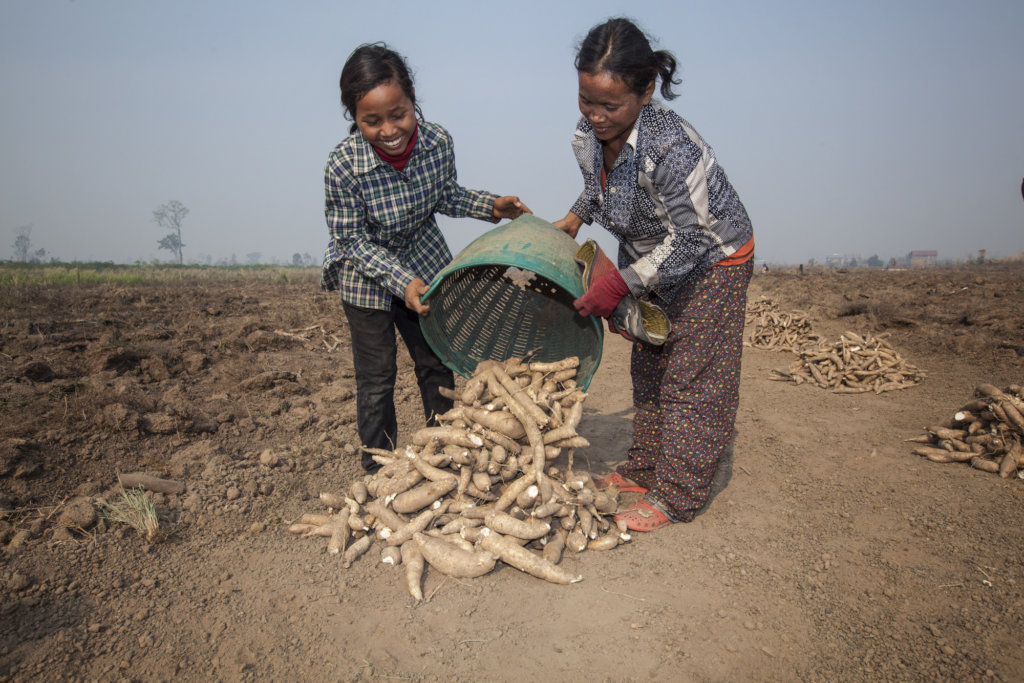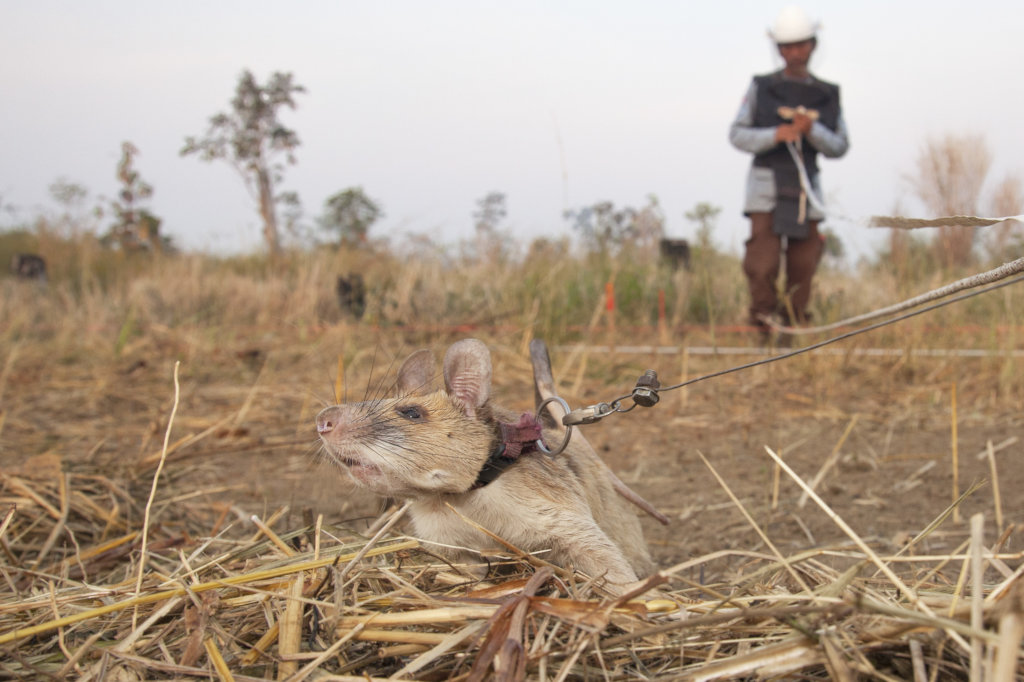 Links: