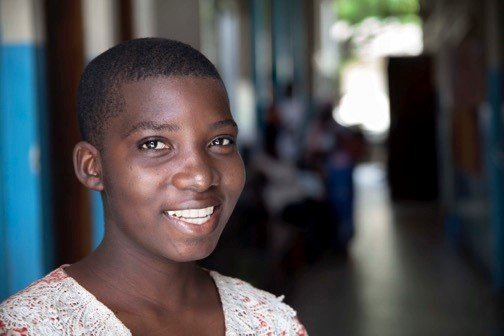 We are proud to celebrate the 1st anniversary of APOPO's TB Detection Facility in Tanzania's largest city, Dar Es Salaam
Since 2017, APOPO offers fast innovative TB diagnostics with the help of African giant pouched rats, nicknamed HeroRATs. The rats can check 100 samples in around 20 minutes. This would take a lab technician up to four days. Across sites, APOPO HeroRATs have helped increase clinic detection rates by 40%.
In the past, APOPO transferred samples collected from collaborating clinics in Dar es Salaam to Morogoro. Due to the distance from Dar es Salaam, however, patients often dropped out of the system before the APOPO results could be delivered, and missed out on life saving TB treatment. With the new facility in the city, APOPO strived for same day testing of the samples and delivery of results within 24 hours so patients get them when they return to clinic for their standard results. A similar model has been previously implemented in Maputo, Mozambique.
HeroRATs Success Doubled
Our experience over the first year is striking: The number of collaborating clinics has increased from 24 to 41 and the monthly sample volume in Dar es Salaam has more than doubled to over 4,500 samples evaluated by the HeroRATs in October 2017. 24-hour result turnaround was achieved whenever samples could be made available by the clinics for collection. Most importantly, in the past months, more than 80% or 90% of the additional patients were successfully linked to care (compared to 70% in the previous year), receiving appropriate anti-TB treatment at the clinic.
This clearly highlights the role of good service delivery in achieving health benefits, and supports the need for holistic approaches linking case detection to care.
HeroRATs Saved My Life
Leila is 13 years old and lives in a small house in Dar Es Salaam, Tanzania. She suddenly developed a severe headache, high fever and extreme fatigue.
"I was unable to attend school and had to stay at home. The TB test at the hospital showed a negative result. My grandparents were anxious because we did not have a diagnosis.
Then, I was informed that my sputum sample had been retested in Morogoro by APOPO and found to be positive for tuberculosis. We were relieved to hear that my illness could finally be treated!
My grandmother could not believe that rats had detected the disease. The amazing HeroRATs also helped in diagnosing my brother and sister."
Please continue to support APOPO! More work needs to be done to help children like Leila. Tuberculosis remains the deadliest infectious disease – despite being curable and preventable. The WHO estimates that there were 10.4 million new cases worldwide in 2016, and over 1.7 million deaths, including 0.4 million among people with HIV. An estimated 4.1 million were never diagnosed or reported. A gap we are contributing to close in our sites of operations.