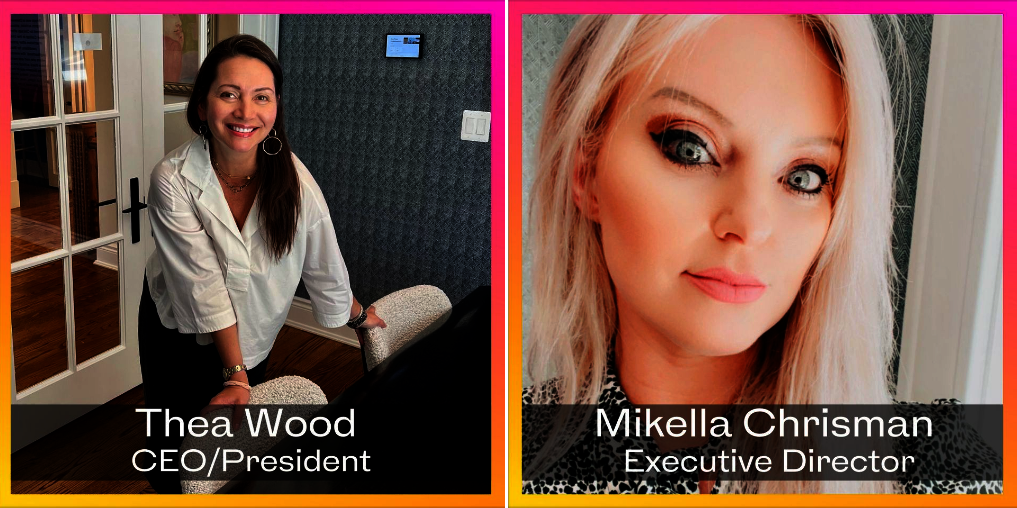 Letter from the Board President, Thea Wood.
After three years of writing newsletters with updates, event announcements, quotes, and news, my nonprofit gurus are telling me to focus more on the journey. So, I'm going all "Brené Brown" on you, baring my soul (gulp!), and sharing my Herizon Music journey over the last six months.
After introducing our all-female musician marketplace at the SXSW conference in March 2022, I began the tedious task of refining the service and bug fixing. The service is hosted by My Marketplace Builder (MMB), a cool platform that templatizes marketplaces for zero setup costs, and a reasonable monthly service fee. Perfect for a nonprofit! But the process was slow going as I handled that along with fundraising, operations, social media (with Bianca Garcia's help), and podcast production.
Each time I signed up a new musician, we found more issues-- from functionality, to design, to procedural do's and don'ts. The live tutorials revealed more glitches, and I'm so grateful for the musicians who participated, signed up, and gave feedback and bug reports.
But I hesitated. I hesitated to recruit musicians (let alone event hosts!) for fear they would walk away if this new service wasn't perfect. Hesitated to share how slow the process was compared to my expectations. Hesitated because money is tight, and all of this requires funding to do it right. Hesitated to get my hopes up that the marketplace was really going to work. I'm happy to say we now have two dozen artists signed up in our marketplace. And we're recruiting more to reach goal of 50 by October 1st (the goal).
Hiring Mikella Chrisman as our new executive director was the morale booster I needed. Her enthusiasm and ability to see the potential that I see in the marketplace renewed my confidence and resolve. Plus, the woman is highly tech savvy and understands how to plan and execute scalable systems -- for the marketplace, fundraising, and operations. She has amazing ideas but of course, those ideas take funds. We hope with all our hard work and dedication to those we serve, comes opportunity for us to reach more women, inform the public of the disparities, and create more programs for women in music.
The Universe knows when to step in, and Wendy Colonna stepped up. She is one of the first RAM artists (check out (Wendy's Profile), and consults musicians about their worth and how to negotiate gigs, among other business advice. The link to our webinar is included.
Our conversations turned into action items. The first? A Pricing Sheet template that musicians can customize and upload to their marketplace profiles. The Second? A "lunch and learn" livestream event covering the power of a pricing sheet (armor for those who hesitate with money talk) and how to value yourself and your talent. The third? Well, that is coming in January of 2023 and aligns with our education initiative.
And please, if you like what HMF is doing, donate to the cause https://herizonmusic.org/make-a-donation/. From a small monthly contribution to a one-time "whale" gift, it all goes a long way to help us get women in music the education, opportunities, and income they so richly deserve.
***TOGETHER, WE CHANGE LIVES!***
UPDATES:
Year End Fundraising Event-We sincerely hope you will join us for our Year End Fundraising Event in Austin TX in December. More details to come soon. If you would like to volunteer, sponsor, or support our event, please contact Mikella Chrisman at 812-577-6578
ACL- Here We Come! Mikella and I will be in Austin October 13th through the 16th for the ACL music event courtesy of Tito's Vodka! Let us know if you'd would like to meet up.
Seeking Board Members-We are seeking new board members. If you, or you know someone who would make a great board advisor/member, please let us know.
Impact- Maggie Szabo is a prime example of the impact Herizon Music Foundation has on uplifting the next generation of women in music. We helped Maggie her get her start! Her song,SloMo, officially went double platinum in Spain just a few weeks ago!
Impact-Our Rising Star Award Winner, BlueSkye Riley, has also been successful with her music career. She was found by Herizon Music Foundation and thanks to our mission, she is out doing her thing at 13 years old!
Rising Star Search-We are excited to begin looking for our next Rising Star. If you have someone in mind, please let us know. Stay tuned for more details on how to submit a nomination for this amazing award.
RAM-Random Acts of Music, part of our experience initiative, is coming into the final stages (we need more funds to scale the platform to where it needs to be). If you are a female artist, or know a women in music who would love an opportunity to book more gigs, FOR FREE, please let us know.
Rock on,
Thea Wood
Programs like this are made possible because of donors like you. Please help keep Herizon Music's mission alive by contributing today!
WAYS TO CONTACT US
** Instagram (https://www.instagram.com/herizon_music/)
** LinkedIn (https://www.linkedin.com/company/herizonmusicfoundation/)
**Facebook (https://www.facebook.com/herizonmusicfoundation)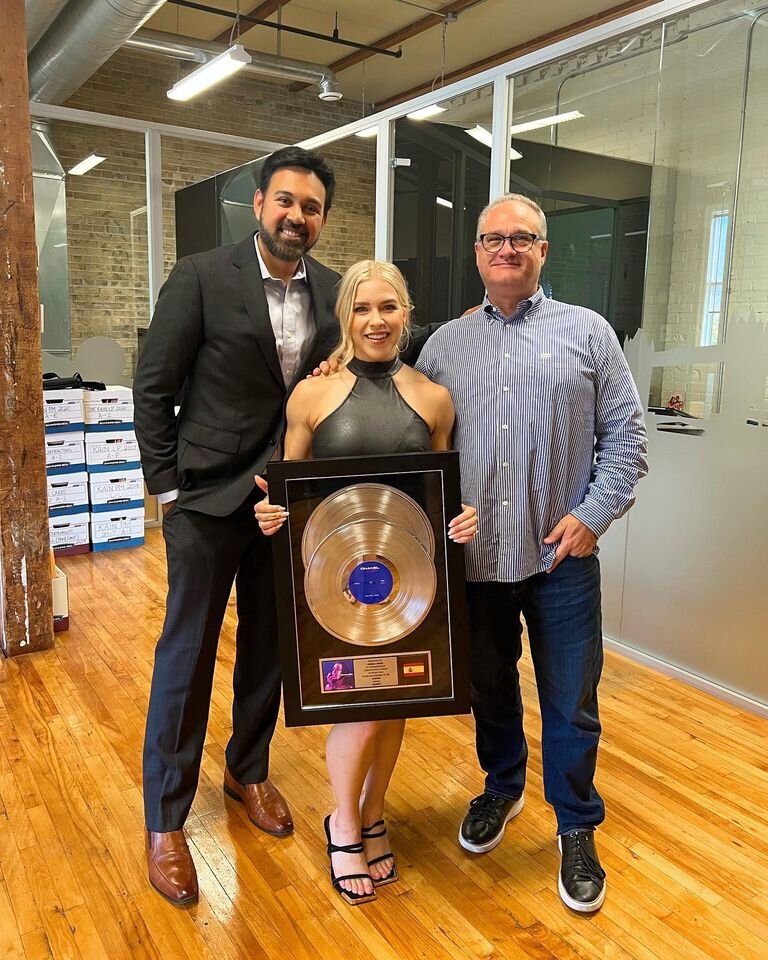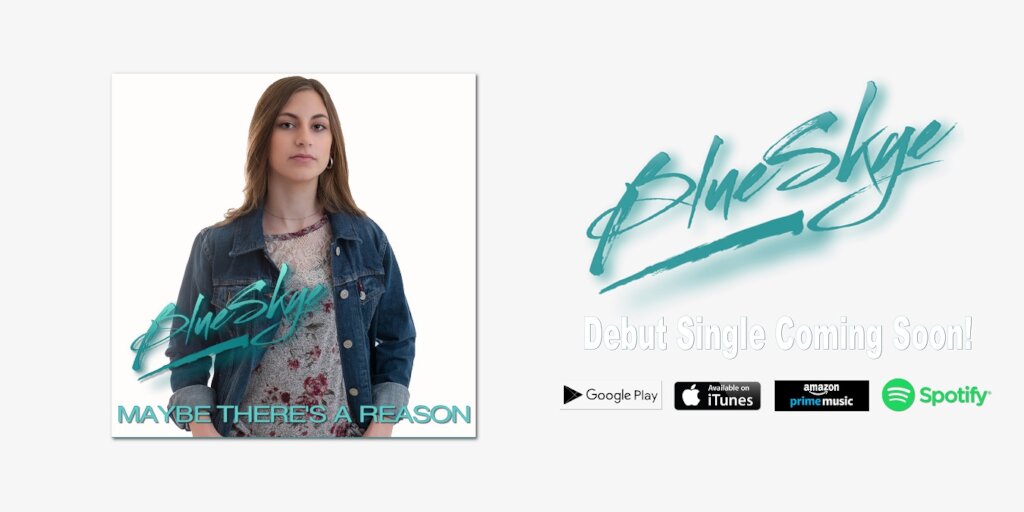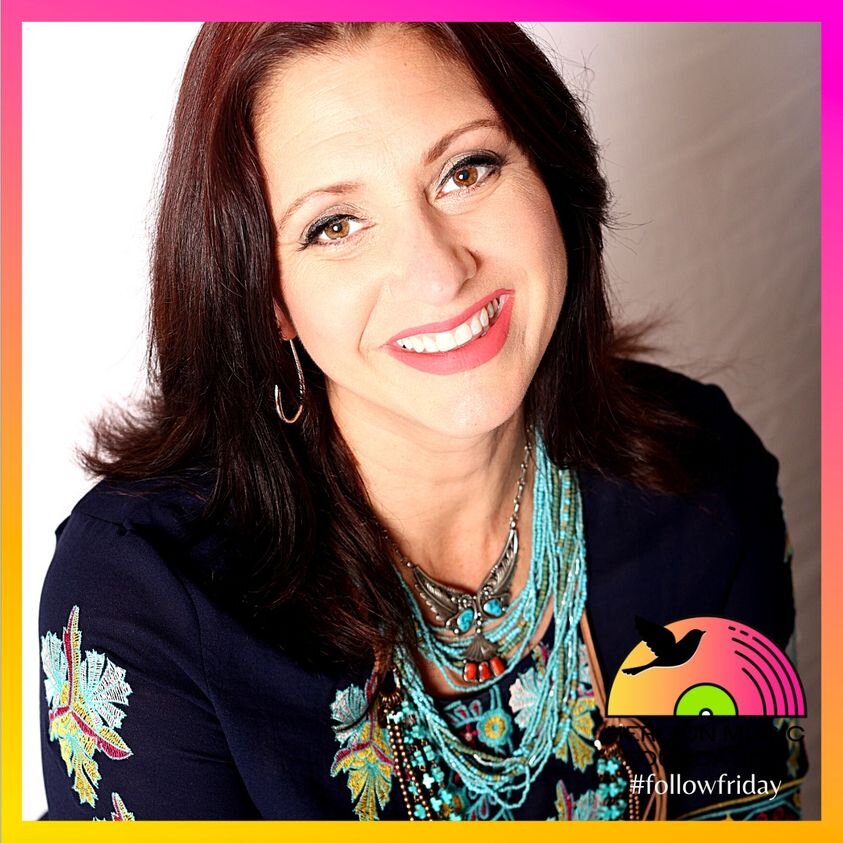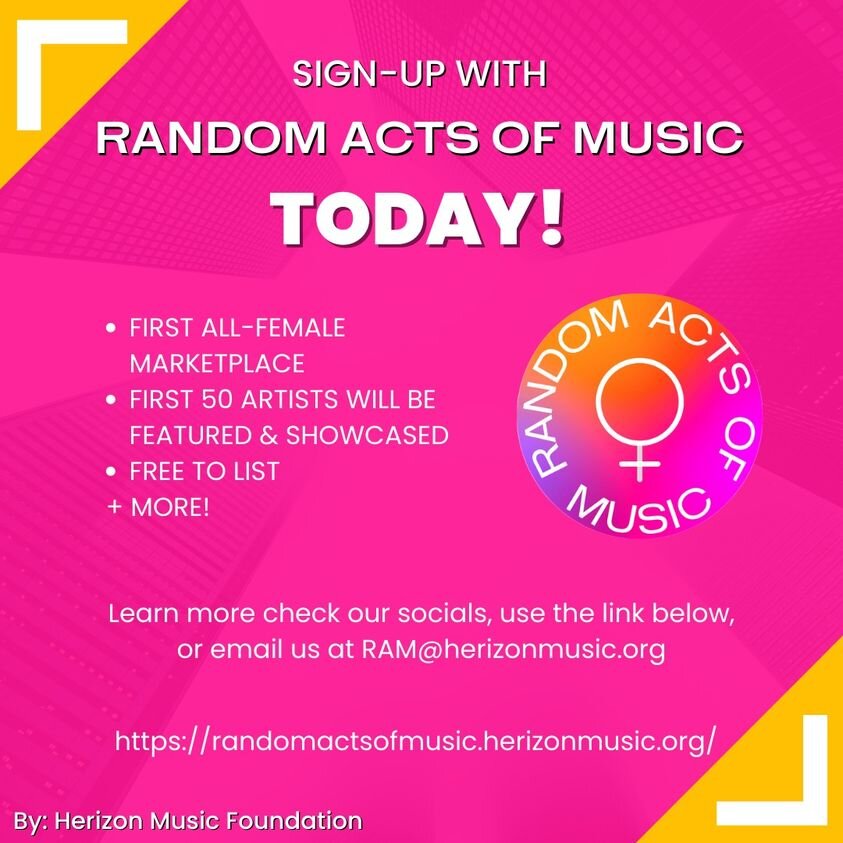 Links: