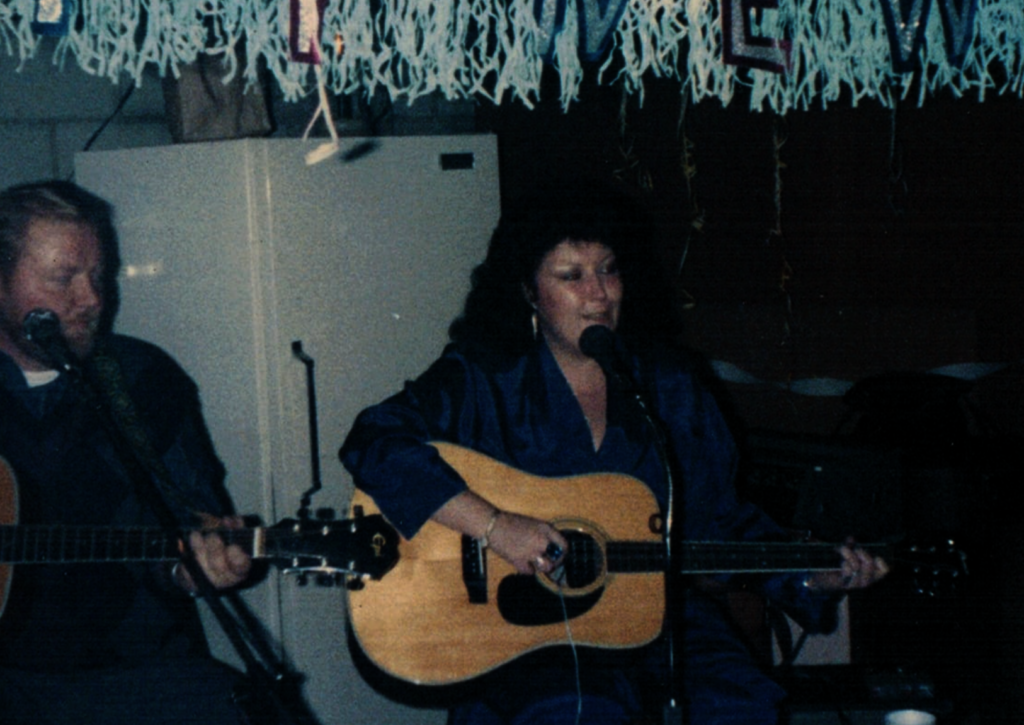 When I think of Spring, I think of Mother's Day.
Just a few weeks ago, my step-mother Barbara McCue passed away in Tennessee. She married my dad when I was just 5 years old and was the first musician I had ever met in person.
On weekends when I came to visit, it was common for Barb to line up us kids (my two step siblings and half sister), pick up a guitar and sing to us. Sometimes, we had the honor of singing backup vocals on country and pop covers ranging from Dolly Parton to Fleetwood Mac. We belted out "Baddest man in the whole damn town!" from Jim Croce's "Bad, Bad Leroy Brown" -- mainly because we could swear without getting in trouble.
I remember these moments like they were yesterday, despite not remembering what I had for dinner last night.
That is the power of music.
Because COVID hit women in music so hard (33% report suffering a mental health crisis and 25% don't know where their next dollar will come from), the Herizon Music team decided to put economics first and foremost in 2022.
Thanks to your passion and generosity, we soft launched the first ever all-female musician marketplace: Random Acts of Music. You know how Uber connects passangers with drivers? RAM similarly connects event hosts with female musicians for paid gigs. Here's the plan...
Phase I
-- We introduced the marketplace at SXSW, attracting almost 50 new donors and connecting with dozens of musicians.
-- The dev team worked out most of the bugs -- we're almost there!
-- This month, over 150 female musicians are invited to an online training session to upload their first profiles into the service listings.
-- As we hit critical mass in a region, we will start marketing to event hosts, planners, retailers, corporations, and music fans in that area. I suspect Austin, TX will be first; but LA and Nashville will be hot on its heels!
Phase II
-- Hire an executive director
-- Set up Google Ads in "active" markets.
-- Spread the word at live events through exhibits and speaking engagements.
-- Book at least 50 gigs in 2022 (we are up to 5 before the service has fully launched!).
Hiring an Executive Director is paramount to taking this service, our podcast, and scholarship grants to the national level. If you or someone you know may be interested, please contact me!
This takes funding.
Please consider making a meaningful donation to jumpstart the marketplace rollout. Or, if you prefer multiple small donations, those are more valuable than you might think!
Thank you for your continued support in helping women in music achieve merit-based success. And if you don't already subscribe to our newsletter, please do so here.
You'll receive updates on music events, special offers, and all the ways women in music are benefitting from your patronage.
One last thing: Happy Mother's Day to my mother Christy Greeneisen-- love you!!
Wishing you much love, laughter, and live music!