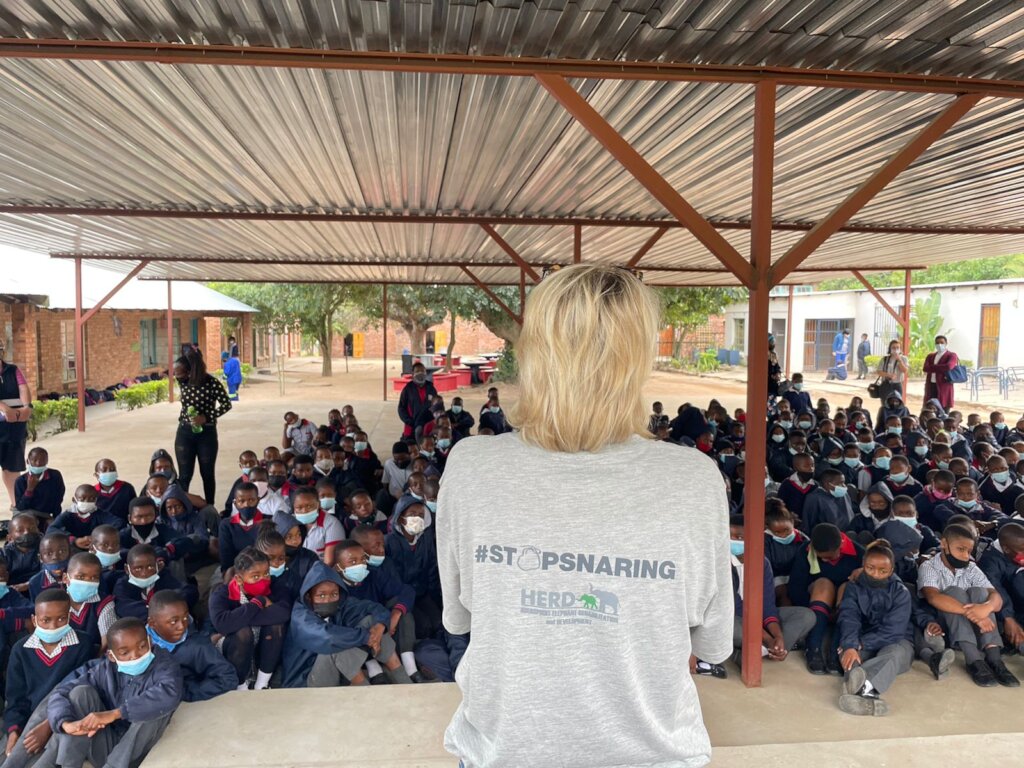 Dear [donor first name],
HERD would like to thank you for your ongoing support towards "In Memory of Orphaned Elephant Calf, Fenya" because of your support for the past 12 months, we were able to continue keeping Fenya memory alive and continued with spreading the word and awareness "Stop Snaring".
With your help this project won "Project of the month" last year which we were very excited about. With winning project of the month, we had to keep the project running for a year. Sadly, the year has come to an end, and we would like to let you know that the project will be closing the end of this month June 2022.
We wish to invite you to continue to follow our journey by supporting any of our other HERD project below on our HERD GlobalGiving Page.
Raising Khanyisa, Orphan Elephant Snaring Survivor
https://www.globalgiving.org/projects/raising-khanyisa-snaring-survivor/
HERD - Community Development Project
https://www.globalgiving.org/projects/herd-community-project/
HERD Trust is now a registered PBO, HERD will therefore be moving away from the Wildlife Conservation Trust (WCT), who have been our umbrella since our inception in 2019.
This means that all funding for HERD Trust, for the support and care of the elephant orphans and herd, and our elephant conservation initiatives, will now go directly to HERD.
This project continued in the loving memory of dear Fenya, who we very sadly lost on Thursday 11 March 2021. Fenya came to HERD on 17 February 2021 after being found entrapped in a poacher's snare. Devastatingly, she had suffered severe wounds as a result of the snare, as well as extensive internal damage caused by the lengthy amount of time, she had been alone in the bush, unable to properly eat or drink due to the snare around her head.
We continue to create awareness around "Stop Snaring "on 27 May HERD and the VetBooks for Africa team partnered together and visited two schools namely Mpisi Primary School and Lumukisa Preparatory School, creating awareness. The initiative brought on by HERD, the Stop Snaring" initiative came to by the visible impact that snaring had on two of the calves that had been brought to the HERD orphanage. First was Khanyisa, our albino elephant and secondly was Fenya, who sadly succumbed to her injuries.
The Stop Snaring campaign sets out to broadcast this extremely negative impact that snaring can have on animals and especially elephant calves. The HERD and VetBooks team wore their Stop Snaring shirts proudly while spreading the word of rabies and elephant conservation to the schools. Another important topic was talking about the value of our wildlife and the potential careers they might hold for the future generation.
This awareness campaign has left us inspired and created a foundation we can now build on in future campaigns within the community.
For the HERD team and our community of supporters and followers, Fenya and her legacy remain cherished and very much a part of our daily lives in everything we do
All proceeds from this project will be used to assist in the operations carried out by HERD.
We invite you to continue support our new project and our HERD Trust GlobalGiving Page
Thank you, once again, for your kind support and for sharing our love of Fenya.
Adine and the HERD team