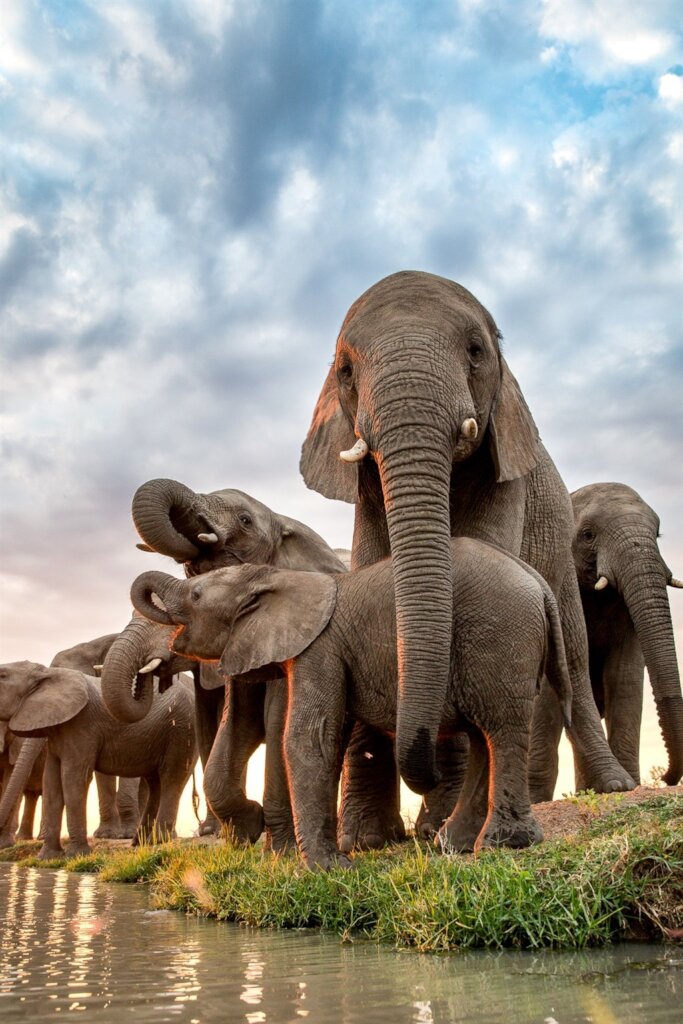 Dear Herd Family
We hope you and your family are all doing well.
We are happy to announce that HERD Trust is now a registered PBO! Reference number: 930072153
In addition to this, we have launched HERD Trust – an umbrella encompassing all our growing conservation and community operations – the kind of umbrella that saw albino calf, Khanyisa through her most fragile days at the orphanage. An umbrella of care…
We are excited to branch out into providing more opportunities for the people around us and to combat human-elephant conflict through sustainability, school education programmes, and empowerment projects.
HERD will therefore be moving away from the Wildlife Conservation Trust (WCT), who have been our umbrella since our inception in 2019. We are grateful for the incredible work WCT does for wildlife conservation.
This means that all funding for HERD Trust, for the support and care of the elephant orphans and herd, and our elephant conservation initiatives, will now go directly to HERD.
We have created a new HERD Trust listing on GlobalGiving, where we will continue fundraising projects that you can support.
The first project on our new page is: Raising Khanyisa, Orphan Elephant Snaring Survivor https://www.globalgiving.org/projects/raising-khanyisa-snaring-survivor/
We have two projects that we will continue running on the WCT page:
Baby Albino Elephant Khanyisa's Fundraiser – to close once the target has been reached
In Memory of Orphaned Elephant Calf Fenya – to remain open until June 2022 which has won project of the month.
We are excited to be embarking on this new chapter with you, our HERD Family, and to be growing our community of elephant custodians.
We invite you to support our new project and our HERD Trust GlobalGiving Page: https://www.globalgiving.org/projects/raising-khanyisa-snaring-survivor/
Thank you for your continuous support,
Yours in conservation
Adine and the HERD team
Links: