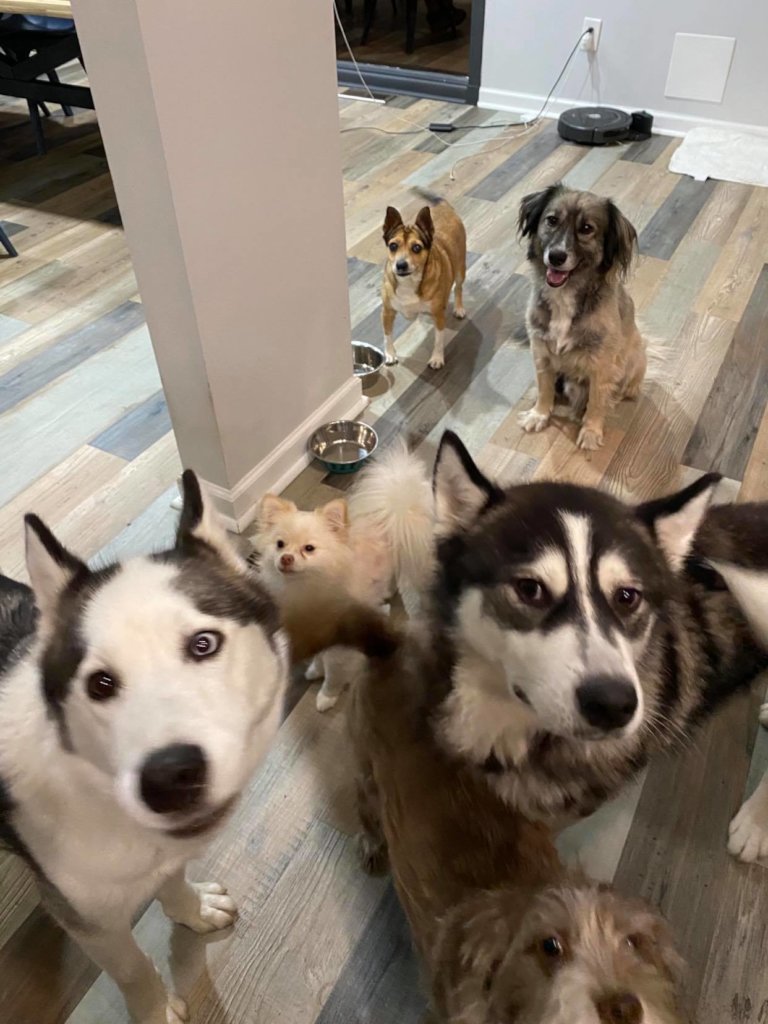 After Lucas and his 12 friends flew to the US in January 2021, many more desperate Azerbaijan homeless dogs followed:
March 13, 2021 - 34 dogs and two cats landed in Chicago;
May 6, 2021 - 38 dogs touched down in Chicago;
June 10, 2021 - 33 dogs and one cat again made it safely to Chicago.
Over 100 lives saved in 2021! All thanks to everyone's tremendous support.
Sadly, these flights from Azerbaijan have now come to a halt. On July 14, 2021, the US government (CDC) enforced a dog import ban from 113 countries, including Azerbaijan, for one year.
We are NOT stopping though.
At the moment, we are planning flights into Canada and into the UK. We have also partnered with a dog rescue in South Korea in an effort to bring meat market survivors into loving homes in the US (South Korea is on the list of banned countries).
The mission continues. Dogs in Azerbajan and South Korea have NO way out except these flights, and we will continue doing everything in our power to ensure they escape.
Again, THANK YOU THANK YOU THANK YOU X1000 for everyone who supported this exhausting mission and to the monthly subrcribers who continue to help us see this through. We can assure you - they are so happy to be in the USA. Here as some photos of the lucky ones: