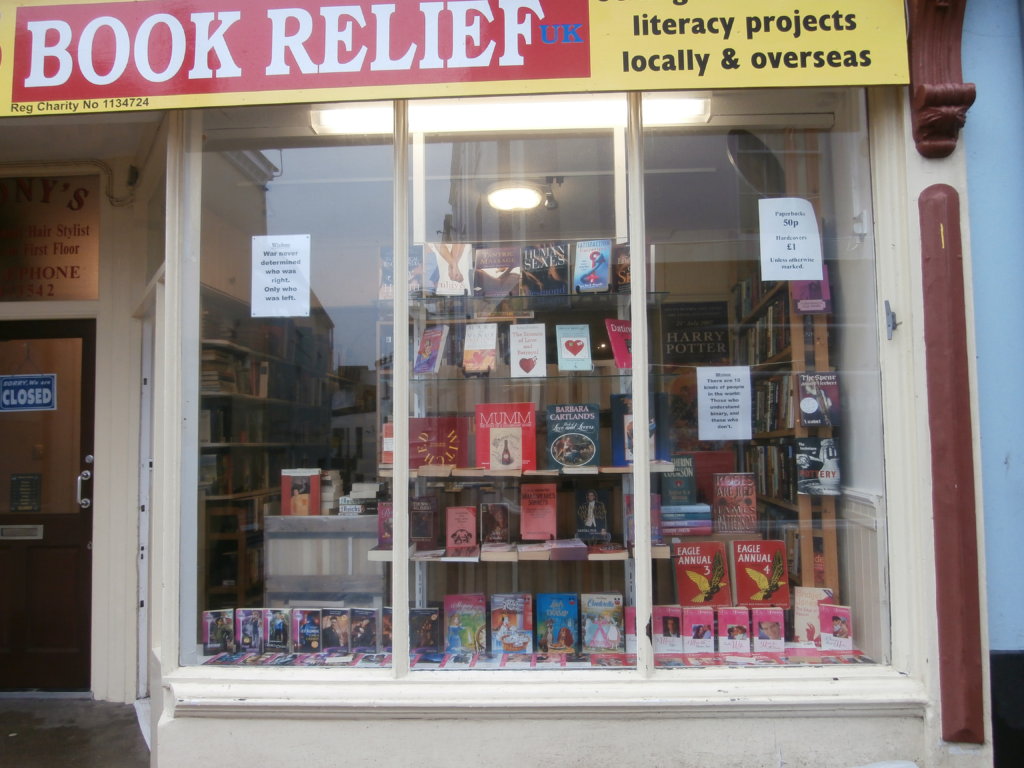 We have just started getting this , our second Global Giving administered project, off the ground. Progress is quite slow but we have made good links with the Shannon Trust which is the major charity working within the UK prisons to help the folks in prison learning to read (and becoming more confident with reading).
As Book Relief UK is a Devon based 'literacy' charity we are in process of contacting the librarians in each of our 3 Devon prisons and offering small donations towards books they choose for the Prison libraries.
So far we have made a grant to the Shannon Trust to buy training manuals (see letter) and prepared a list of books for the Prison Libraries (list attached for interest)
Attached is a picture of our shop in Bideford which at moment is main source of income for this project.
I'm shortly going to write to all our previous project sponsors to see if they might like to support this new project and we would be grateful if readers of this report could consider making a small donation and ,perhaps, encouraging their friends to support our new project.
Thanks for reading this first report.
John & BRUK team
Links:
Attachments: