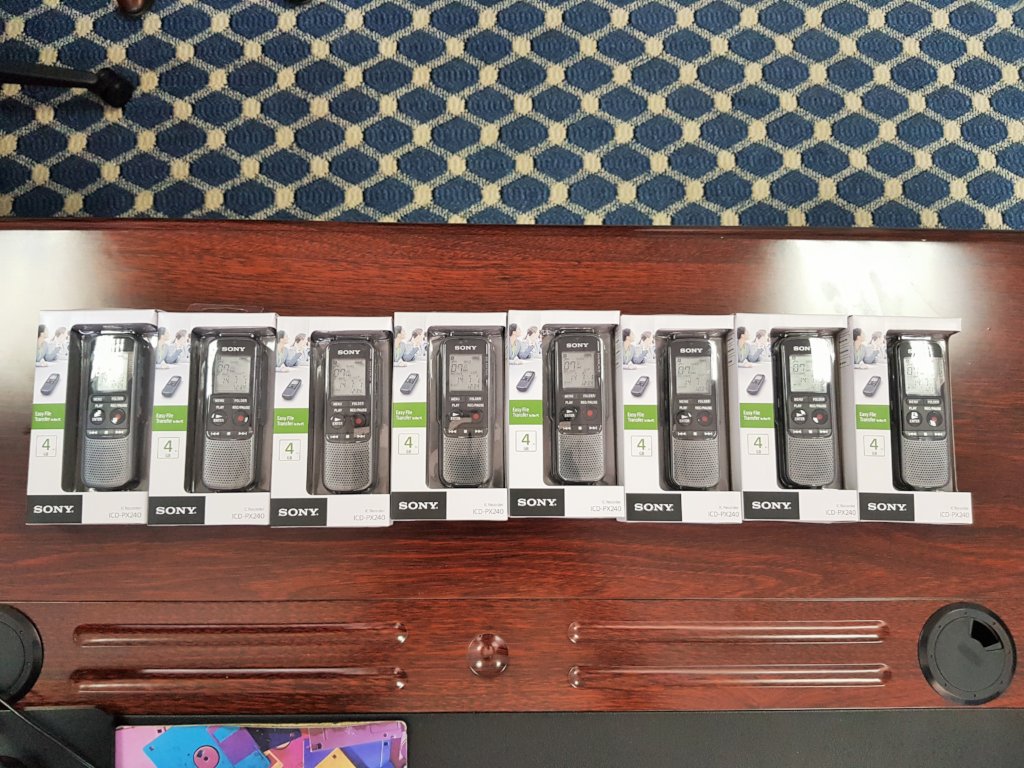 PROVISION OF 150 VOICE RECORDERS FOR VISUAL IMPAIRED PUPILS AT LUHIRA PRIMARY SCHOOL-SONGEA, TANZANIA
1ST PROJECT PROGRESS REPORT – SEPTEMBER 2019
Dear Donors,
Please find below our 1st Project progress report on the utilization of the funds collected through the GlobalGiving platform ;
1.0 INTRODUCTION:
Luhira primary school was built in 1929 housing normal pupils. Luhira primary school is among public schools that have been designated to accommodate disabled children in Tanzania since 1982, including visual impairment. Currently, the school has 52 disabled pupils. The visually impaired pupils have been attending classes with other normal pupils thus fail to catch up.
2.0 OBJECTIVE:
By providing the Voice Recorders to Luhira primary school, this will enable the Visually Impaired pupils to get an equal opportunity to access education as other normal pupils. This is also in line with SDG 1,4 AND 10.
3.0 FUNDRAISING TARGET:
SATF registered with GlobalGiving platform to raise funds on behalf of Luhira pupils in Songea, Tanzania The plan was to fundraise USD 11,250 to procure 150 pcs of Voice Recorders to support the visually impaired pupils to record lectures and thereafter replay out of class to take notes.
The fundraising campaign was implemented from 10th to 28th June 2019 of which we have been able to raise USD 984 (9%) from 11 donors. Therefore, the funding gap stands at USD 10,266(91%).
3.0 UTILIZATION OF THE FUNDS:
SATF received USD 780 out the USD 984 raised, the difference being administration charges levied by GlobalGiving platform.
From the amount of USD 780, we have been able to procure 8 pcs of PX470 Digital Voice Recorder PX series
We plan to distribute the Voice recorders in the last week of September 2019, we will share handover pictures in the next report.
We have attached financial report and pictures of the 8 pcs of PX470 Digital Voice Recorder PX series as part of accountability.
4.0 APPRECIATION:
On behalf of the SATF team and beneficiaries, I am humbled and grateful to the 11 donors who contributed to make this project a success. We also extend our appreciation to the GlobalGiving team for approving SATF to use the platform to raise funds.
Though we have not met the target, we are optimistic in the future campaigns will be able to rise above the bar!
THANK YOU
Encl:
1.Tax Receipt of the procurements
2.Pictures of the 8 pcs of PX470 Digital Voice Recorders (PX series)
Attachments: