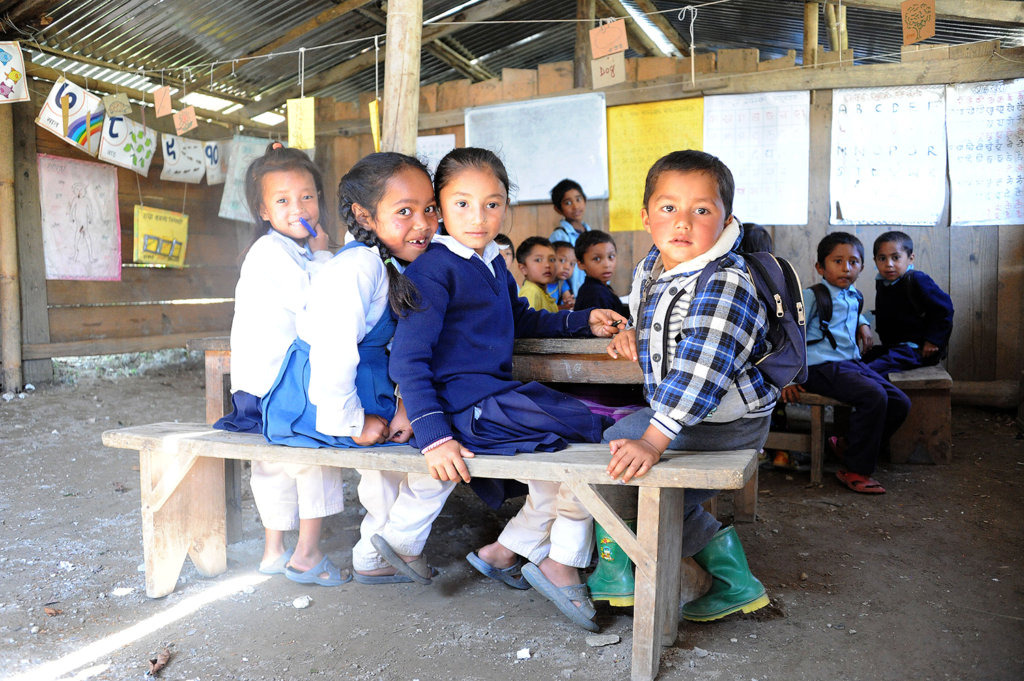 Each year we take time to celebrate the work of the past year, and plan for the year ahead. In 2016 we had some great successes especially in Nepal (but also in Kenya and Rwanda). We completed three new buildings (6 classrooms) and were able to also install a computer classroom in the girls' dorm in Salleri. These projects typify what we're trying to do if you look beyond the actual "output" — the output may be a classroom or a computer lab, but that's not all there is there.
In the classroom buildings that we're working on, we're working hard to BUILD CAPACITY of the community to take on their own development work. Each community has a mentor to build a "School Building Committee" which is the leadership council that learns how to take on projects, manage them, report on them, complete them, and celebrate them.
Likewise with a computer lab, it's far less about the computers themselves than BUILDING CAPACITY for the girls who learn about computers and can take that skill into future jobs.
So as we reflect back on 2016 and our work at building capacity along with creating projects that break down barriers for girls' education, we can celebrate and begin to look forward.
In 2017 for our work at Rebuilding Nepal we are looking to build capacity for our organization so that we can do even more work moving ahead. We are looking to cross-pollinate our work in East Africa with the Women's Entrepreneurial Training Program (WETP) into Nepal. The program works with women to help develop their business skills to start, run, manage and succeed at their businesses. These kinds of trainings have shown to increase household/family income and have positive effects on health, education, sanitation, and access to water.
Creating transfer of these programs from East Africa to Nepal isn't a singular or simple process. We're looking ahead already to implementations in Kenya so that we are ready to transfer the programs to Nepal for the teen students in the dormitories and others who are interested in creating new pathways out of poverty. Business Training for women and girls in rural areas can be a high outcome endeavor — it's education, it's empowerment, it's povety reduction.
And at the end of the day this work delivering PROGRAMS in addition to PROJECTS is what Edge of Seven is moving toward. We're moving forward and ahead in creating capacity for women and communities to raise themselves out of poverty. Step one is continuing to build schools and buildings that support these communities. Step two, is to build programs that fit alongside the infrastructure that mutually benefit each other and create collective impact.
Either way, the girls', women and communities where we work are being built up — as are we. We thank you for your continued support, donations and words of encouragement. We know that building capacity for all the constituents in our world is important especially in the challenges of today's world. Please stay tuned as we change the world ....
Links: