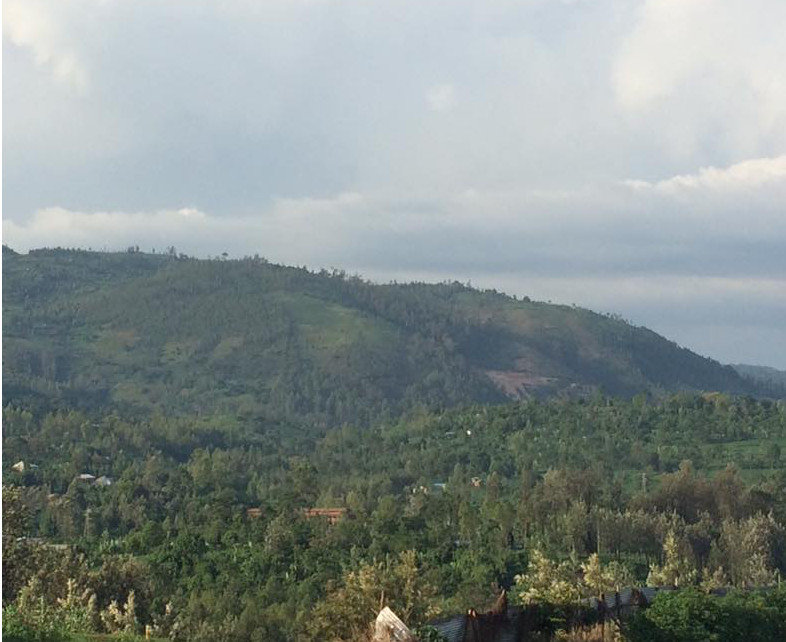 If our two and a half day trip home was a bit traumatic, which started with fog at Kigali airport in Africa (unbelievable to most friends and family) and ending by missing our return flight to Jersey from Gatwick, it was, about the only thing that went wrong on our latest, very successful latest trip to Muko School.
Upon arrival on the 14th November we arrived at our accommodation, which this year was to be in Bugarama. After a nights sleep and breakfast of bread and omelettes, it was time to visit the School and meet friends old and new, a lot of which were ready to join our workforce for the next three a half weeks, a day of preparation and then the work began on this ever expanding school, soon 25 local people were working with great enthusiasm, cleaning, mending, and fixing anything that needed it, After visits to the local store to purchase copious amounts of paint, the task of painting the now 36 classrooms began the next day.
I addition to this general maintenance work, the School had their own ongoing priorities of building works that they wished us to continue with. The perimeter wall has been ongoing over the last three years, and subject to there being enough money available it was hoped to complete it this year. Also there were still the two old classrooms (the original school) that are without adequate light and ventilation in them. New larger window have been on the waiting list for a number of years now.
After receiving tenders from four local builders, and the school able to donate 10 lorry loads of stones and 12 bags of cement, plus a small cash injection there was just enough money to continue with this work.
It is hoped that that the completion of the west wall will prevent the flooding that occurs at the school during the raining season. This work was still in progress when we left, regular photos of the works progress are being received. This work is providing work for around another thirty local people.
It's not all work, and weekends and some evening are taken up with visits to the odd bar or two, one in particular having live African music in Kamembe, dinner with priests and pastors, we were also highly honoured to be asked to visit the bishops residence, who then treated us to dinner. A sunday morning visit to the local church service is an experience, if only to witness volunteers Myfanwy and Mike Haden in the local choir, complete with appropriate Dress/Shirt. And one of the highlights must have been when I had approx. 1000 people sing happy birthday to me in the church at Muko School.
A trip to the hot springs is also a must when staying in Bugarama. As is the Emeraude restaurant alongside Lake Kivu. A 10k? walk/run was endured by some, one Saturday morning, and a local football match is often to be found somewhere.
Muko School has come a long way in the seven years since my first visit in 2010, unfortunately there will always be maitenance work to do which is now attended by over 2800 children, we have built toilets and a new kitchen block, installed water tanks, plus the perimeter wall, but there is always going to be wear and tear.
Your support continues to make a difference to the children at Miko School,
Thank You



Dennis Spencer