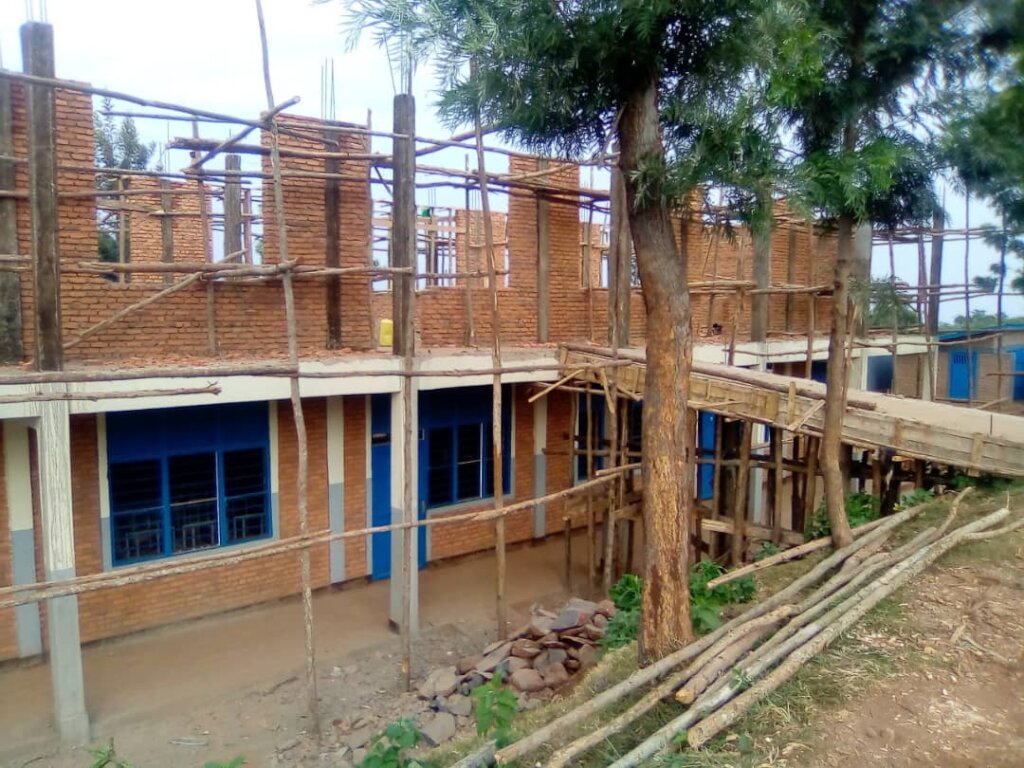 Hands Around The World Trustees, Dennis and Mike, will be heading to Bugarama in September. Plans to travel there in July were changed due to high air flight costs but September flights are much more reasonable.
Mike says: We are very much looking forward to renewing contacts with our friends and partners in Bugarama and Nzahaha. We will be reviewing the progress made in the school over the past three years when we have been unable to visit ourselves. The projects have continued thanks to the efforts of our local partners and Djuma, our project manager. Our latest project, second floor classrooms at Nyakagoma is forging ahead.
Also, the World Bank has made significant investments in new classrooms and facilities and we expect to see some fantastic improvements in the schools.
Jersey Overseas Aid, our principal funders, asked us to commission an independent impact assessment on the projects they grant aided between 2019 – 21 (£250,000). We have just received this report which is very positive. The report says: 'The project's primary focus to reduce overcrowding in targeted schools and facilitate more conducive school environments has been remarkably achieved…. Within three years the project positively impacted the lives of over 9,000 students. …. Managing such a grant was ground-breaking for HATWJ, prompting confidence to consider further scale and growth'.
There are a number of lessons to take away from this report, notably to strengthen the project's monitoring, evaluation and learning systems and pointers for developing our future strategies. During our visit we will be reviewing the needs of the six partner schools in Bugarama and Nzahaha as well as looking at other potential partners in the area. As well as possible new classrooms we want to look at other facilities such as increasing the number of toilets for learners, girls' hygiene rooms, kitchens, security walls, libraries, science laboratories, and sports facilities to ensure equitable and consistent provision across all our partner schools.
Assistance to buy new desks and chairs for Nyakaoma would be greatly appreciated.
The full Impact Assessment report will be available shortly on our website at www.hatwj.org.uk.