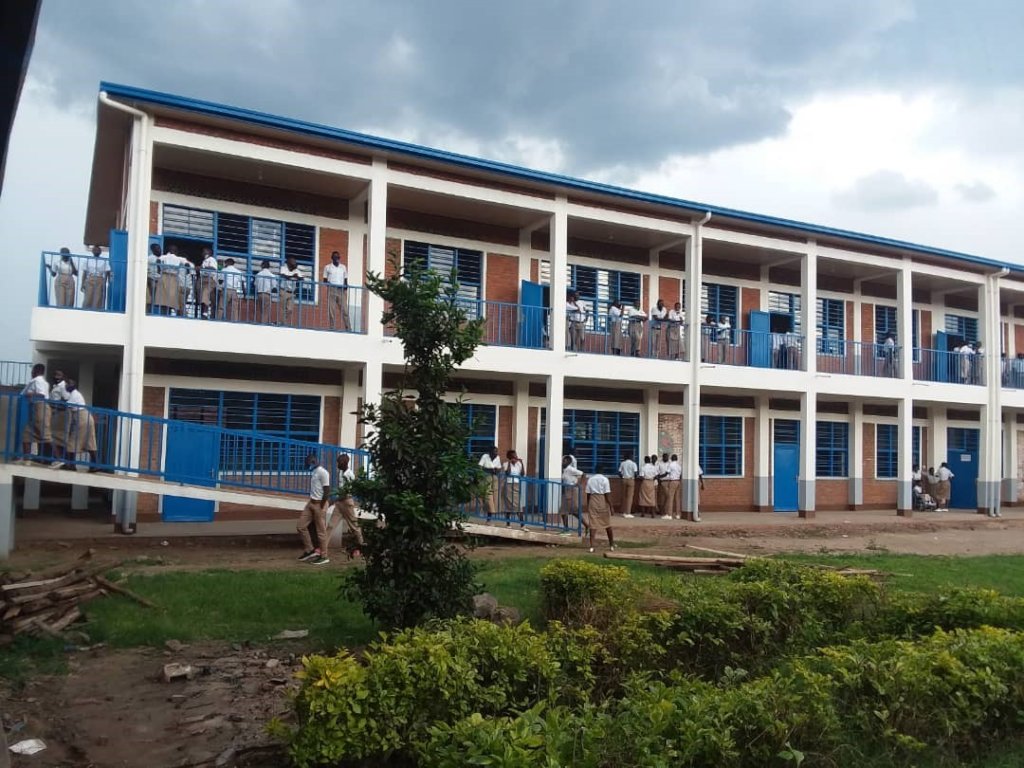 There were two great highlights in 2020, a very difficult year in most respects. The first was the opening of the new two-storey classroom block at Muko. A complex piece of construction as it meant building six new classrooms on existing buildings, not originally designed for this. However, the lack of space to extend required an innovative solution. The new classrooms will enable a broadening range of subjects for senior students preparing for university.
The second highlight was our annual sponsored walk across the rugged, picturesque North Coast of Jersey, a distance of 19 miles. After so many fundraising events had been cancelled this year, we were fortunate that September was a time when there was a real lull in the pandemic and 460 people joined us to make the most of a beautiful, sunny autumn day, raising a massive £16,500 for our projects in Rwanda.
As a result, we were able to commit £13,000 to completing this year's planned projects at Ryankana School – the renovation of dilapidated classrooms which has helped to transform teaching and learning conditions – as well as providing £2,000 towards health insurance for some of the most disadvantaged local families and contributing some much-needed assistance to our head office in Monmouth.
The schools in Bugarama were able to reopen at the beginning of November, after eight months of closure.
The major problem they now face at Muko, and other schools, is to provide lunches for secondary students who have to stay on at school for the whole day. These students are studying hard to prepare for the exams which are such an important step towards a new life and make up for lost time at school this year. Parents however are struggling to pay the fee for school lunches. Many in Bugarama have fields or jobs across the border in the DRC and so have lost a large part of their usual income. The harvests come in March when incomes will improve.
Hands Around The World has been able to provide some limited support but our funds are severely depleted and most of our usual fundraising activities have been curtailed. £20 will cover the cost of school lunch for one student for a whole term and would give tremendous boost to hard working students.