Project Report

| May 2, 2023
From At-Risk to Adopted and Loved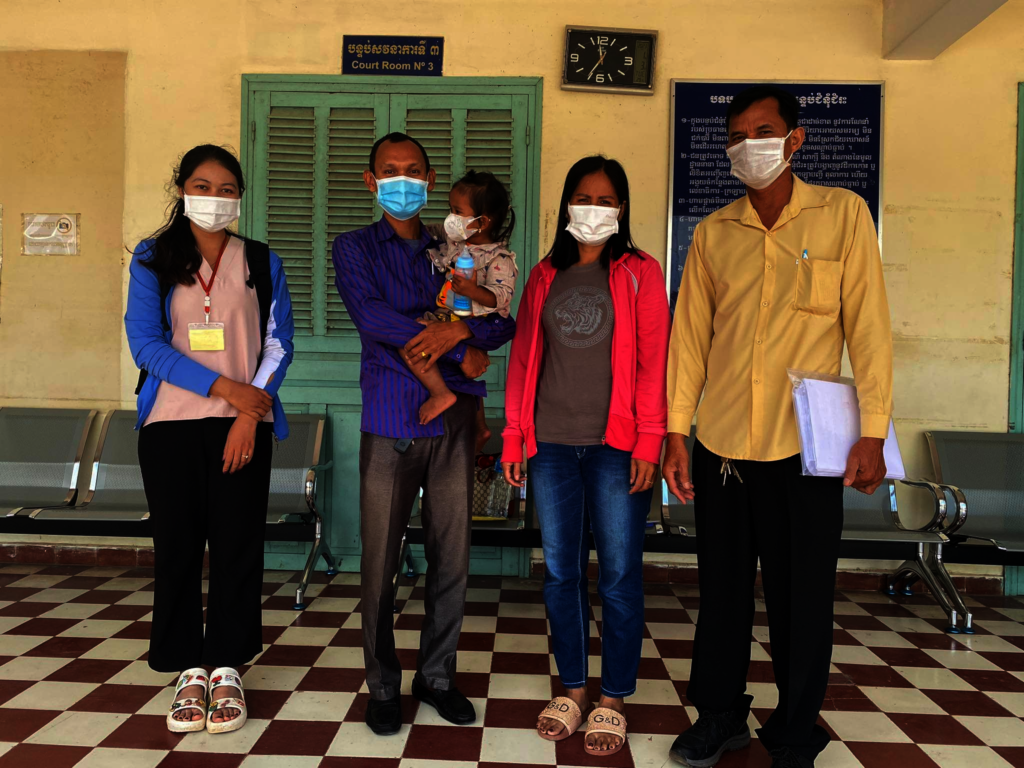 As we have been working on a book about Children In Families (CIF)'s founding and history, we reflect on how far CIF has come as an organization. What began in 2006 as a small operation out of Cathleen Jones's house to stem the flow of children going into orphanages has now flourished into a medium-sized NGO that has walked alongside hundreds of families.
In the early years, there were few trained social workers, so CIF and international partner organizations trained willing and kind people to take on the role. Now, Cambodia is producing significantly more university-qualified social workers, upscaling the quality of staff we bring onto our team. Still, we honor our field-trained staff from the early years who learned through perseverance and experience. Our staff members love our families and are committed to the well-being of hundreds of children.
We want to thank you for helping make our work possible. Whether you started supporting CIF recently or have been a faithful donor for years, your contributions positively impact families and communities throughout Cambodia.
In April, we ran our annual Little-By-Little Fundraiser for matching one-time donations through GlobalGiving. We brought in nearly $700 in donations. That's enough for 70 families to receive one month of social work services!
One child you've impacted recently was Meas*. As an infant, her single mother struggled and felt the only option was to place Meas in an orphanage. After a partner organization specializing in crisis pregnancy worked with her mother, it became clear to all parties that the best option for Meas was a foster family with the intent of domestic adoption. CIF found her an excellent fit with a childless couple who adore children and want to help those in need. They immediately fell in love with one another. Even the grandparents adore her and refer to Meas as their "beloved."
Her biological mother selflessly agreed that Meas' foster parents could legally adopt her, and they are in the final stages of court approval.
Her adoptive mother said, "My husband and I decided to foster her because we love children. We want to help children to be fulfilled with family life and a good childhood. The first time we met Meas, we felt compassion to provide all the best for her. All of our family members care for her and love her so much. We have observed changes in our lives since she joined our family. We are busier, but we are happy. We especially love to see her sweet smiles. Now we strive to earn and save more for her future."
They continued to thank CIF's social workers for the training to become better, more positive parents and citizens, including our support of their small business to help expand it and bring in more income. CIF and our partner stakeholders will continue to assess the family and offer support for at least six months after the adoption is finalized. We want to give the entire family the best possible transition.
What appeared to be a challenging beginning for Meas and her biological mother has become a beautiful opportunity for a couple to get the child they longed for and a child to get the best possible care.
Thanks for helping keep children in loving families. It's where they belong.