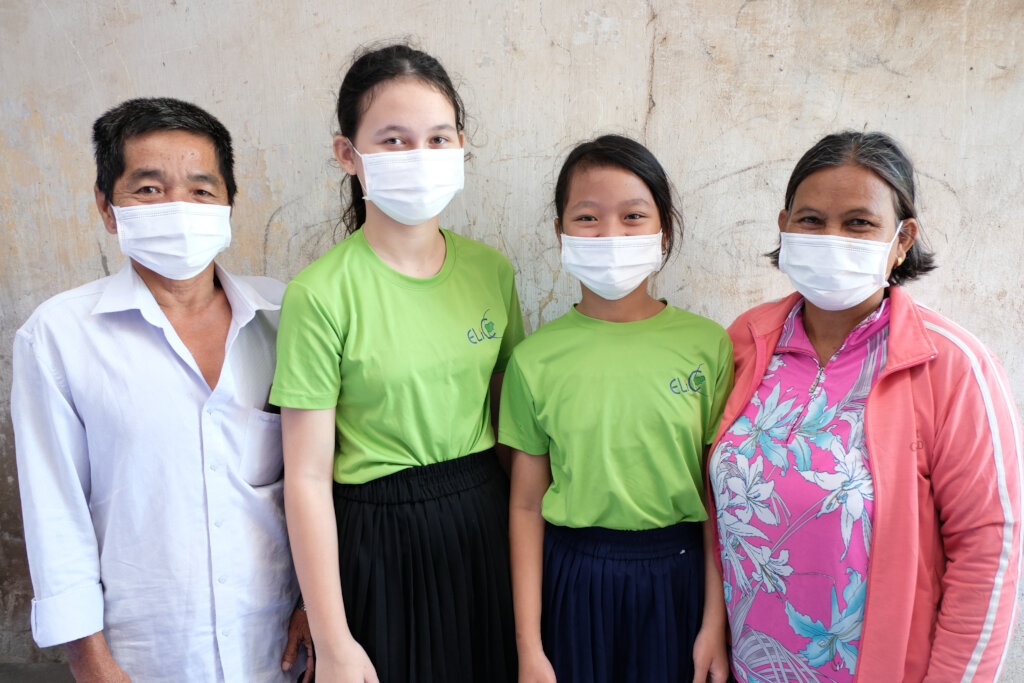 While Cambodia reopened schools since November 2021 and much of Cambodia is fully vaccinated, it would be inaccurate to say that the country has returned to normal. The residual effects of factory closures, tourism dying off for two years, goods and services crossing borders shut down, and a serious lag in education means the nation will be recovering for several years to come. Those who make their living day-to-day were set back the most significantly as they had no margin for the lost income resulting from those closures.
In addition, NGOs lost funding and the ability to monitor vulnerable people and communities at the same level. One of the greatest gifts of being on the ground here in the Kingdom of Wonder, however, was watching the generosity of communities' increase. When neighborhoods were locked down, neighbors stepped up to help. Businesses who barely survived themselves, spent their time cooking and delivering food packets to communities. Creativity of care spread.
And so, we want to highlight our lesser-known projects in this report, showing how connection to local leaders in our communities was vital this past year.
CIF has always been a proponent of Cambodians caring for Cambodian families. CIF's Foster Care Project started in a small village near Vietnam. From the beginning, we worked with village chiefs, local government officials, and church pastors to monitor and evaluate care in families. We get their input for programs and child placements because we know they are knitted into their communities and have a vested interest in the people in their villages.
While our social workers are wonderful, they cannot be in all places at all times. Our Church Partnership Project is key in this and even more needed during Covid-19. Spread across the nation, we work closely with church leaders to recognize the vulnerable in their communities, know better how to serve them, and to grow in knowledge and compassion for what they are going through.
CIF trains these leaders in child protection, recognizing what a family at-risk of separation may look like. They learn how to refer these families who are struggling and may benefit from one of our programs. The project also strengthens these leaders in improving supports on the local level to care for the vulnerable.
When the government banned travel, making it difficult for our social workers to reach some cases in person, CIF still had trusted contacts on the ground. They updated us on situations and helped serve the communities we work alongside.
Even within Phnom Penh, a recent FOR-1 family interview led to a conversation about a local church helping grandparents keep their orphaned granddaughters out of institutional care. Due to the death of the mother and departure of the father, this family was at risk of separation. The grandparents loved their granddaughters. But, they were poor and unsure how to provide for the girls. Just as they were about to place the girls into an orphanage, a local church stepped in, informing them of CIF. Elated, the grandparents got the support they needed to keep the girls.
Finally, we wanted to celebrate with you a year that brought three domestic adoptions to completion with eighteen others still pending different steps in the legal process. Permanency is a focus of our programs. While CIF works hard to promote stability in all substitute family situations, domestic adoption goes further than the important bonds created in long-term foster families. Formal adoption makes a child a legally recognized member of a family, allowing them to be put into family books and inherit property. It really is amazing to know that twenty-one of our foster families this past year took the steps to adopt their children.
Because children belong in families.