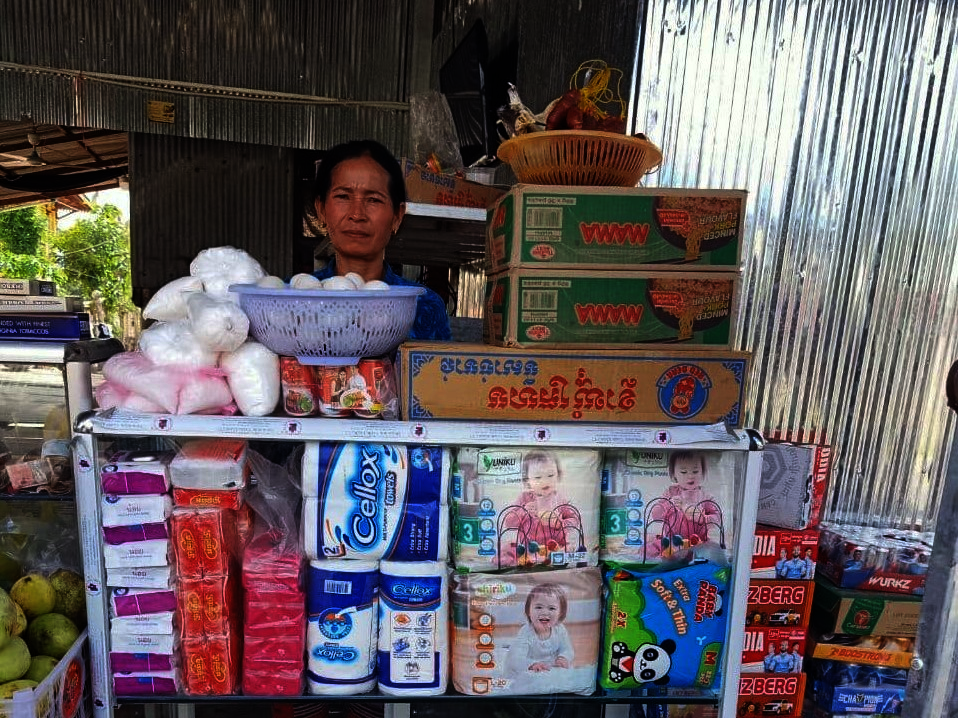 Hello everyone,
Welcome to the May Report for Children in Families' Helping Children Grow Up In Loving Families project.
Covid-19 continues to be prominent in the world news. While some countries are seeing a return toward normal, others are seeing the virus ramp up. Such is the case here in Cambodia. To put it into perspective, up until February 20, 2021 Cambodia had a cumulative total of only 516 cases since the very beginning of the pandemic. Today, the cumulative count has reached 22,889. We recognize that there are other countries with much higher numbers - the alarming thing has been the rate at which the numbers have grown. The government is trying to balance tough restrictions to "flatten the curve" with people's need to make a living and access food and other necessities.
Whereas in our last report we shared that we had been able to get back to a fairly normal way of operating utilizing good hygiene and protective equipment, we have had to return to flexible case management, providing virtual visits with face-to-face visits allowed only in low risk areas. Whether online or in person, we monitor the children's safety and wellbeing, address family needs holistically, and educate families in topics such as healthy parenting and Covid-19 prevention. We currently have 436 active cases with 333 of those children living with their own immediate or extended family members and 103 living with capable foster families, including one in short term emergency care.
Despite current restrictions, some great things are happening. We were able to close six foster care cases because the children were successfully adopted by their foster families. We monitored the cases for six months following the adoptions and our final assessment showed each of these families to be continuing to provide a high quality of care and a stable, safe, and secure family setting. It's so wonderful to see these children in their forever families. We look forward to seeing more adoptions, as there are several in process in the courts now, as well as other foster families who have expressed a desire to adopt their foster children.
As a result of CIF's support for Income Generation Activities for 16 of our most economically insecure families, all of the involved families report being optimistic about improving their living condition and providing support for their children. In addition to financial support, CIF field staff have guided them through frequent reflections and problem-solving to achieve sustainability.
Covid-19 is keeping us all on our toes. While it is challenging, it is also growing us in our ability to think flexibly and creatively and to enhance the resilience of our organization and our families.
We are so very grateful for your continued support of the work of CIF. You help to make all of this possible and we hope that you are encouraged to see the progress that continues to be made.
All the best,
The CIF Team