Project Report

| Aug 5, 2019
A Growing Success in Supporting Children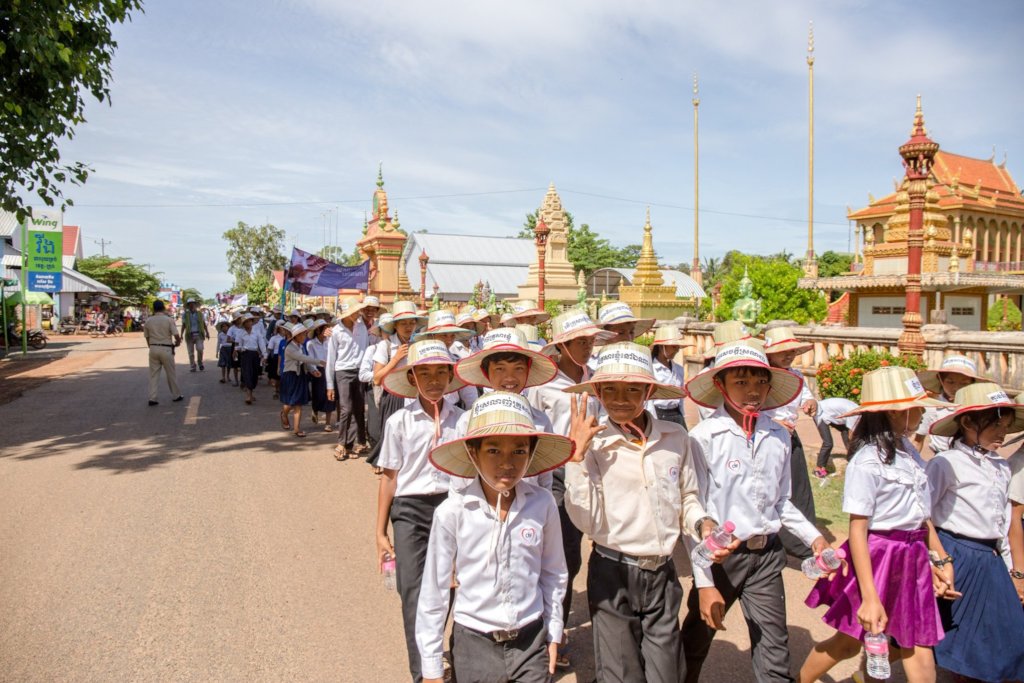 Hello,
Thank you for your continued support of Children in Families.
Children in Families exists to place vulnerable children in loving families. We do this by supporting families with parenting skills, financial support and regular case meetings with our social workers. We also do that by helping orphanages reintegrate children and talking to groups about the harms of volunteering in orphanages.
On International Children's Day, Children in Families started conducting a campaign in Kandal province to raise awareness of "the importance of growing up in a family and of alternative care services" that we and our Family Care First offer. With the success of the first campaign, Children in Families hosted the second campaign in Kampong Chhnang province, which received even greater success, to the delight of our hard-working staff.
Since May, Children in Families has submitted 17 Domestic Adoption cases to the court and seven of them got approval while the rest is on its way. This is considered one of CIF's main achievements to be able to provide children in our Foster to Adopt Project their permanency in a loving family.
Recently, we conducted a Child Protection training, attended by our staff members from all the provinces our organization is located in, such as Phnom Penh, Kandal, Kampong Chhnang, Svay Rieng, Prey Veng, Siem Reap and Battambong. This training is conducted annually so as to improve staff awareness of child abuse and to prevent any acts from occurring as well as to report and seeks appropriate response through our Child Response Team.
In March, ABLE project has welcomed two new members to their team: Chet and Bridget. Chet is our new physiotherapist, a current student of Physiotherapy for the Bachelor of Bridging Program. Bridget, our newest volunteer for the ABLE project, has joined us as an Educational Psychologist. We have finally formed up a more effective team in order to provide more relevant support to children with special needs where resources are still scarce.
Up to date, with the support you have contributed through this platform and from supporters around the world, Children in Families could better serve 386 vulnerable children where 114 are supported in loving Foster Care families, 272 are preserved with biological and kinship families instead of orphanages which among them, 56 are children with special needs and two are in Emergency Care.
Thanks once again for making a better difference through Children In Families.