Project Report

| Sep 15, 2021
Helping Families Towards Financial Independence
By Lisa Yunker & Duong Chanthida | ABLE Technical Advisor / FBC Manager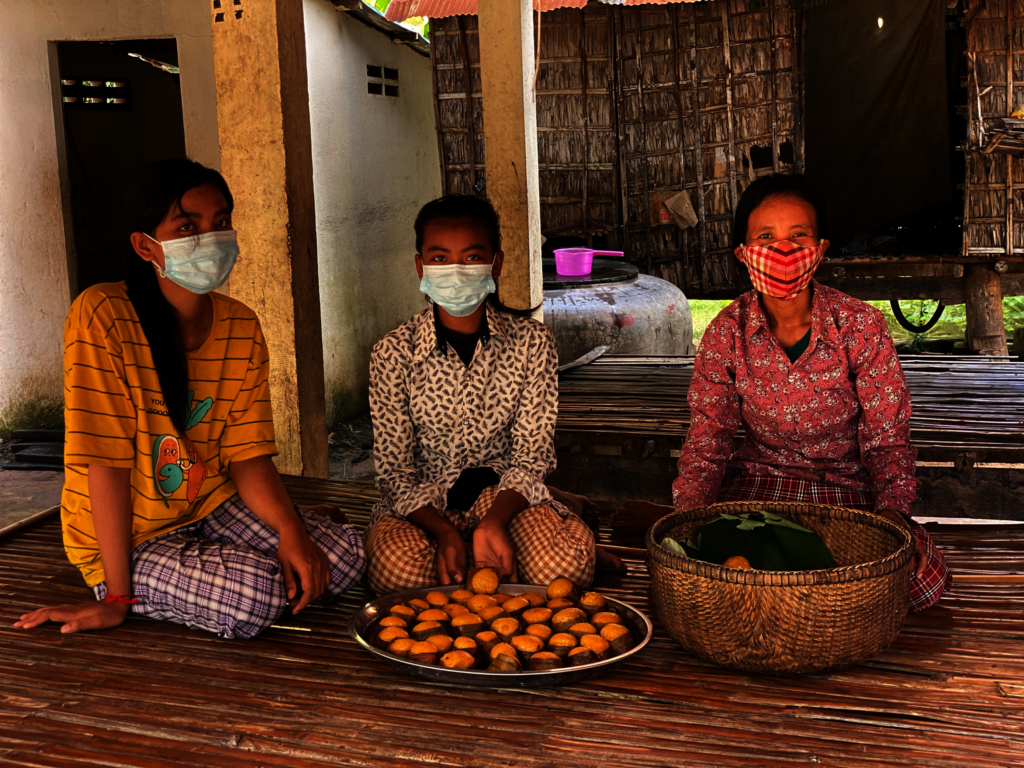 "I see so much change in my children's lives and in mine through (the help of) CIF. My two children have become healthier now that they have visited the doctors and received treatment regularly. CIF supported the transportation, accommodation and food for us go to the hospital, something that I had not been able to afford. We fell in debt due to medical expenses for both my children and for me. With better health, my children can focus more on education. They also help me with some housework and with my small business. Also, my health condition is better now that my burden has been released. We have started having a more hopeful life since we have known CIF especially the efforts of CIF staff to encourage us, guide us and support us."
These comments were made by the mother of one of our FOR-1 (Family of Origin as 1st Priority) families. Seventeen-year-old Sophy* and fourteen-year-old Sopha* (* names changed to protect confidentiality) live with their widowed mother and another older sister. District officials referred these two girls to CIF to assess their eligibility for family preservation services. A joint assessment between CIF and local and district officers revealed that the girls were very much at risk of family separation. Both of the girls have hyperthyroidism which had been diagnosed previously but had gone untreated for some time due to the family's challenges. The medical center was far and they could not afford to continue to go for regular follow up.
CIF provided financial support to help meet the family's immediate needs while also providing regular case management. The field worker visits them at home on a monthly basis, providing training on such topics as positive parenting, child rights and protection, body hygiene, sanitation and Covid-19 self-protection. Monitoring the quality of care and child protection that Sophy and Sopha receive, as well as their education, are also a part of each visit. CIF field workers have encouraged them to stay focused on their education, even during school closures due to Covid-19. Both girls have been studying via distance learning and are doing well, with Sophy studying in grade 11 and Sopha in grade 8. They know that a good education is important for their futures.
CIF's disability support project, ABLE, has provided additional support with following up on the girls' health, including providing coordination and support (transportation, accommodation and food) for the mother to take the two children to Kuntha Bopha hospital in Phnom Penh every two months. ABLE staff also ensure that the girls are taking their prescribed medication regularly, Both Sophy and Sopha have improved health as a result.
Early on, CIF field staff began to discuss with the family how they could improve their livelihood to achieve long term financial security. As a result, CIF shared the cost of purchasing a grinding machine to support the mother's small business of making soy milk and desserts. She had identified that as a way that she could increase her profits. Because she no longer has to pay to have the soybeans ground for her, she has been able to nearly double her profits. It also saves her valuable time and effort, as she previously had to travel and wait in line to have the soybeans ground.
"CIF staff always guide me for better parenting so I can protect and support my children as well as monitor their health condition. I realize that I can raise them and support them better than before. I am happy with my increased income since we have the grinding machine supported by CIF. I am trying to save for my family especially to support my children to pursue their dream of being a teacher and a health staff. Thanks CIF!"
It is easy to see the positive effects of CIF's intervention for this one family. Additionally, there is a ripple effect which extends out to their community. Not only does strengthening this family enable them to have more to contribute to their community for years into the future, CIF's involvement of local government officials helps to develop their capacity in child protection and family strengthening efforts which can produce positive effects for other families in need. Multiply this by the 392 active cases that CIF is currently supporting and you can see that your support is paying off in big dividends! So, a big thank you to all of you who are helping CIF to be able to continue to do the work that we do. We couldn't do it without you!