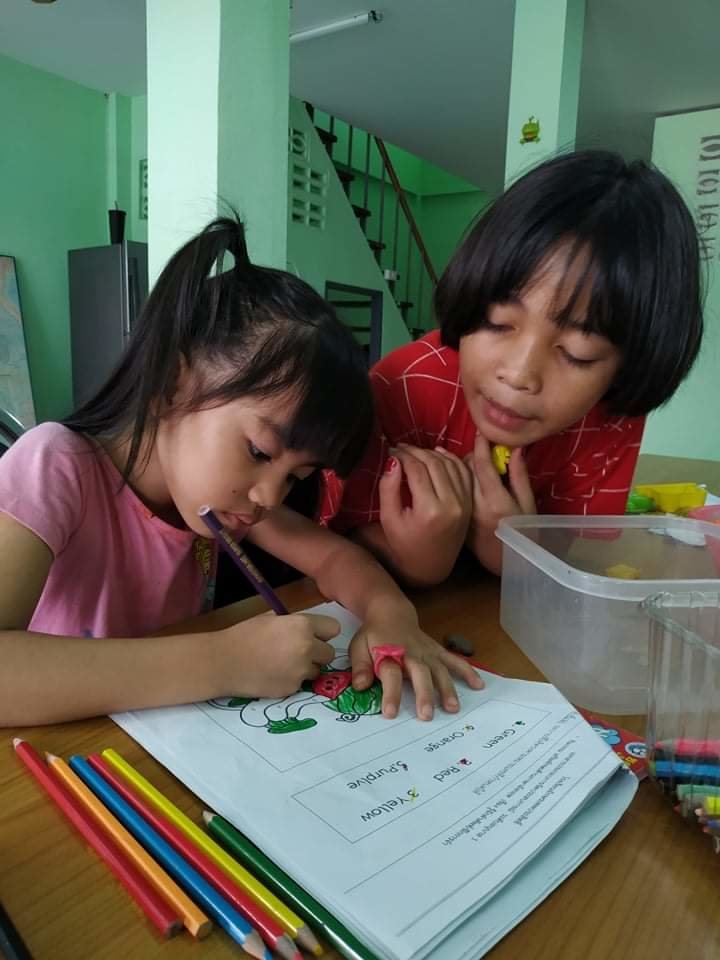 Greetings from Thailand to you all!
Thank you for your continued support of the children at Tamar Center. This week we looked at pictures from last year and were amazed how much the children have grown, some of them are becoming already teenagers. It is amazing to see them grow and develop. Sadly, the last couple of months have been difficult for them. Schools in Thailand are closed since March of this year. The schools started to do online schooling but with no nationwide system in place it has been not the best experience for the children, as it was left up to the individual teacher to develop their systems. Some decided to do some online teaching, some only give daily worksheets for the children, some ask them to watch YouTube videos or record lessons and load them up and most of them make a combination of all the above. You can imagine that it is very difficult for the mothers to motivate their children to sit the entire day in front of a mobile phone to follow school by themselves, especially as the mothers must go to work.
We saw the problems that this caused to our women and decided to start the "Tamar School". Basically, we turned one of our houses into a school and assigned some of our Staff Members to look after the children during the day, help them to sign into their individual classes, explain the worksheets to them and much more. We added every morning an hour of outside play in our street. We did it early to follow the Covid-19 restrictions and to keep our children separate from others. After the exercise, the children start their schoolwork – we have children in eight different schools and grades and so every child is different and has a different schedule. We also added some fun activities at the end of each day to make it a bit more fun for the kids, we tried to do English lessons, some baking, some crafts, etc.
Overall, this has been a success and the mothers are especially happy that when they finish work, they only must check the daily homework of the children and not sit down with them to do it all. Only the Staff that is with the children every day is very exhausted at the end of the day. But we change them every day around and have others come in to help with some activities and so it works well.
There is hope that from November onwards children will be aloud to go back to school but that is not final yet. It all depends on number of vaccinations and if the schools can get themselves ready. Our hope is that the children can soon go back to school, as this sitting and learning on their phones is just not good!
Thank you for your continued support, it makes a stark difference and help us to support the children and their mothers in the best conceivable way during this crisis.