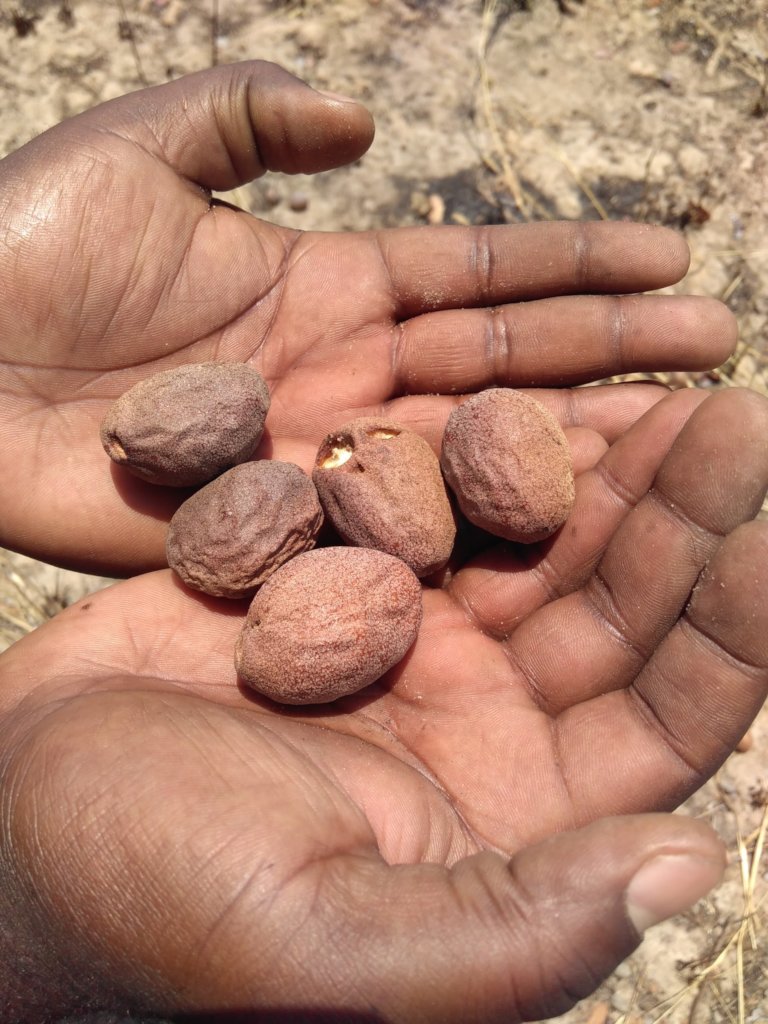 Fruit trees provide a welcome addition to the income of many families across our project site in Zambia. Through their participation in trainings they learn how to take care of nurseries and sell fruit tree seedlings, as well as graft fruit trees and they learn how to take care of mature trees and receive the best harvest possible.
For example, Mbewe B. joined the WeForest ANR trainings in 2018 and developed a keen interest in fruit tree propagation as a way to diversify income and be able to pay for his kids´ school fees. In his own words: ´we all have a part to play in protecting and growing our farm forests and we can all make a real and tangible difference: anyone can come up with his or her own nursery regardless of gender and age so we can easily forget charcoal production.´
A popular fruit is the sweet Parinari curatellifolia. During the end of the dry reason, when resources are scarce, farmers rely heavily on these and other fruit for food and income revenue. There is a wealth of nutritional and medicinal plants that can be harvested by farmers from the Miombo woodlots just like this one.
This way, the farmers in the Zambian area of Luanshya are literally picking the fruits from restoring planting trees.