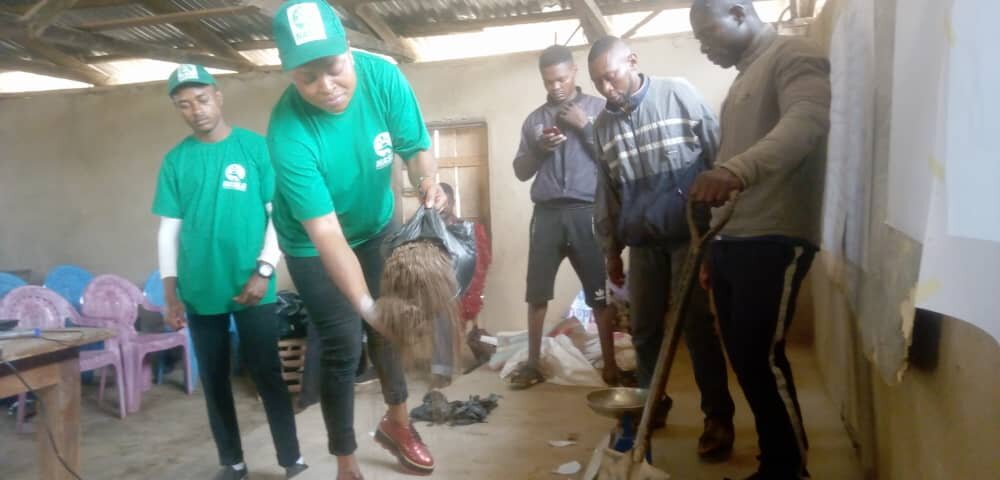 NETWORK OF AGRIC AND SUSTAINABLE LEADERS FOR AFRICA (NASLA)
ROOTBIZ QUARTERLY WORKSHOP – SPRING 2022
Date of training: 04/03/2021
Venue of the training: Bessi-fomukong village, Mbengwi
Duration of the training Start time 10:30 am End time 1:30 pm
Classroom sessions: 2 hours Practical hands-on session: 1hour
Theme of the training: INCREASE SUSTAINABILITY IN PIG PRODUCTION SYSTEMS THROUGH PROPER FEED FORMULATION TECHNIQUES, BIOSECURITY MEASURES AND MARKETING STRATEGIES.
Beneficiaries: Youth, Women Pig Farmers (Producers)
Number of participants: = 50 (30 youths and 20 women)
Contact Persons: Mr. Tendong, NASLA Founder/Director / Ms. Zie, Program Manager
Context and rationale: Within the framework of the NASLAAfrica ROOTBIZ capacity building program, it was identified that pig producers (farmers) in Bessi-fomukong village in Mbengwi Subdivision lack sufficient knowledge of feed formulation, biosecurity measures, and the various marketing strategies to sell their produce, from the problem identified and chosen for animation, a theme was formulated as: INCREASE SUSTAINABILITY IN PIG PRODUCTION SYSTEMS THROUGH PROPER FEED FORMULATION TECHNIQUES, BIOSECURITY MEASURES AND MARKETING STRATEGIES with objectives;
Objectives: To share ideas, and experiences and improve farmers' knowledge of feed formulation techniques, biosecurity measures, and good marketing strategies for sustainability.
(types of locally adaptable breed, type of feed, feed ingredients, method of mixing (tools), method of storage, frequency of feeding, frequency of cleaning pigsty house, vaccination/treatment, and marketing strategies).
The training session started at 10:00 am with 42 participants present together with two trainers, and two volunteers in charge of the execution of the training.
The workshop agenda was presented as follows:
Arrival and registration of participants
Welcome by the project coordinator
Objectives and expected results
Presentation of NASLA Africa and the ROOT Biz Program
Presentation of the program of the workshop
Introduction of participants
Training proper
Introduction to feed formulation for pigs
Nutrients
Ingredients
Balance feed
Level of inclusion of feed ingredients
Feed formula
Introduction on biosecurity
Causal agents of diseases in pigs
Prevention and control of diseases in pigs
How to identify sick animals
Some common diseases in pigs
Drug administration
Marketing strategies
Questions and answers
Practical Demonstration of feed formulation
Closing remarks
A word of prayer was offered by Mr. Tendong who used this opportunity to welcome everyone. There was a brief introduction of all participants who were present at the training ground.
Thereafter, the objectives and expected results of the training were presented by the Ms. Zie which were the following:
OBJECTIVES:
1. To ensure proper feed formulation techniques
2. To ensure timely intervention in addressing minor animal health concerns.
3. To improve on the know-how of pig farmers in fostering sustainable livestock production activities.
4. Ensure a remarkable increase in both quantity and quality of pigs
5. Train pig farmers on the appropriate techniques for identifying sick animals
6. Train pig farmers on the handling of animal health instruments and drugs.
7. To create awareness about good marketing opportunities and strengthen farmers' knowledge of effective marketing strategies.
EXPECTED RESULTS:
1. Pig farmers to possess a better knowledge of the formulation of animal feed
2. Pig farmers to possess a better knowledge of animal health and identification of sick animals
3. Pig farmers to possess a better knowledge of various pig common diseases, their signs, symptoms, and drugs of choice for curative purposes.
4. Pig farmers to possess better knowledge to prevent disease/infection from entering their farms and spread of infection within the farm
5. Pig farmers to possess a better knowledge of how to sell their pigs
In the introduction of the subject matter terms related to feed formulation was defined, and "biosecurity" was also defined, stating the different types of feed ingredients, different types of biosecurity, and the importance of a balanced feed and biosecurity to a farmer's production in relation to pig farming. The different disease causal agents (bacterias, fungi, viruses, parasites, environmental diseases, poisoning, etc.) were discussed.
Furthermore, the farmers (producers) were explained the:
use of the main raw materials for feed formulation from their farms' notion of nutrients, ingredients, balanced feed
use of any feed formula to come out with a balanced feed
principles of preventing animal disease attack
Practices, preventive measures,(offensive and defensive)
different techniques to market their pigs
Different methods that could be used to identify a sick pig were also treated with great emphasis being laid on several points (use of sight, observation, changes in behavior, use of smell, use of touch, the use of sound).
To add, some common animal diseases were examined their signs and symptoms and route treatments that could be given, and the different ways in which drugs can be administered to animals with great warnings that it is very risky for farmers to use administration by injection.
In the session on marketing strategies, farmers were sensitized to 5 basic marketing channels to sell their produce locally and regionally. They were also trained on the 3 main Ps of marketing (Price, Promotion, and People) that can easily be adapted and practiced in their environment while encouraging the farmers on the importance of good community relationships (people relationships) to boost their marketing.
At the end of the training, the room was given to the producers to ask questions for better understanding and clarification. Several questions were posed which were answered. The training ended at 1:30 am with refreshments and departure.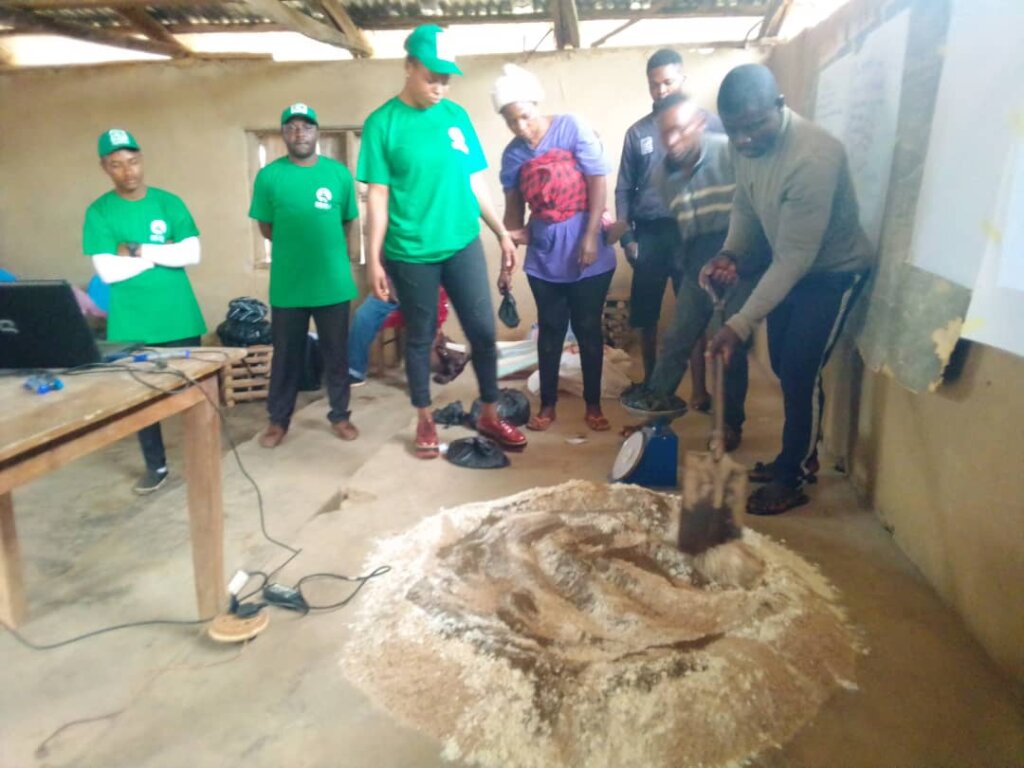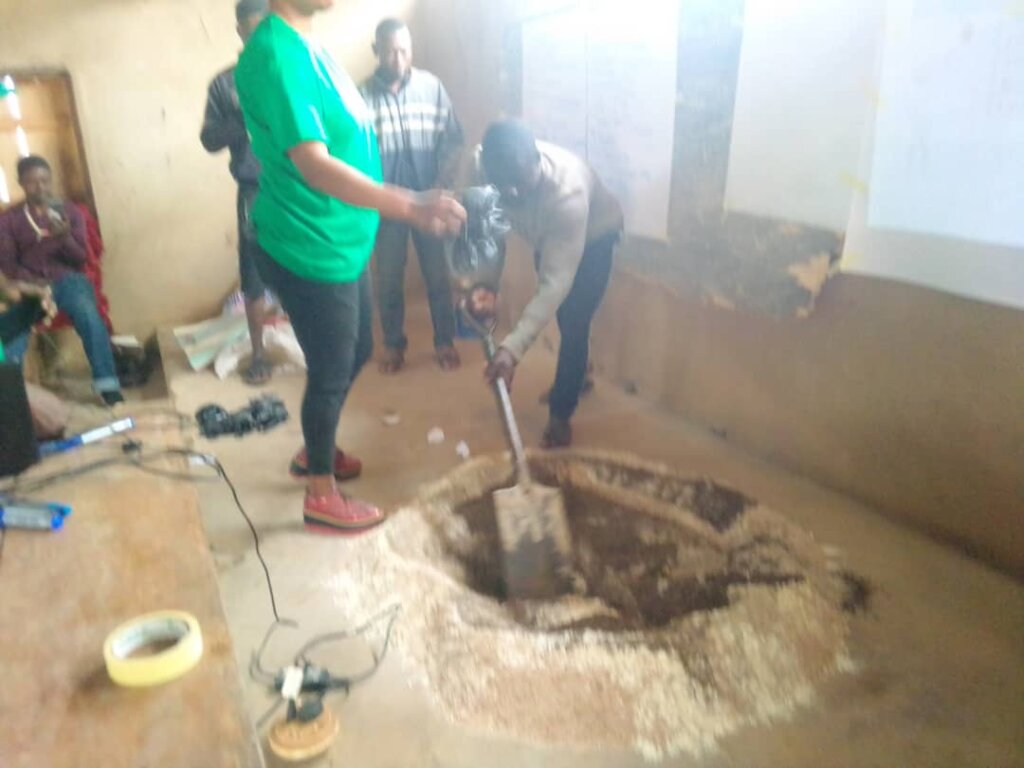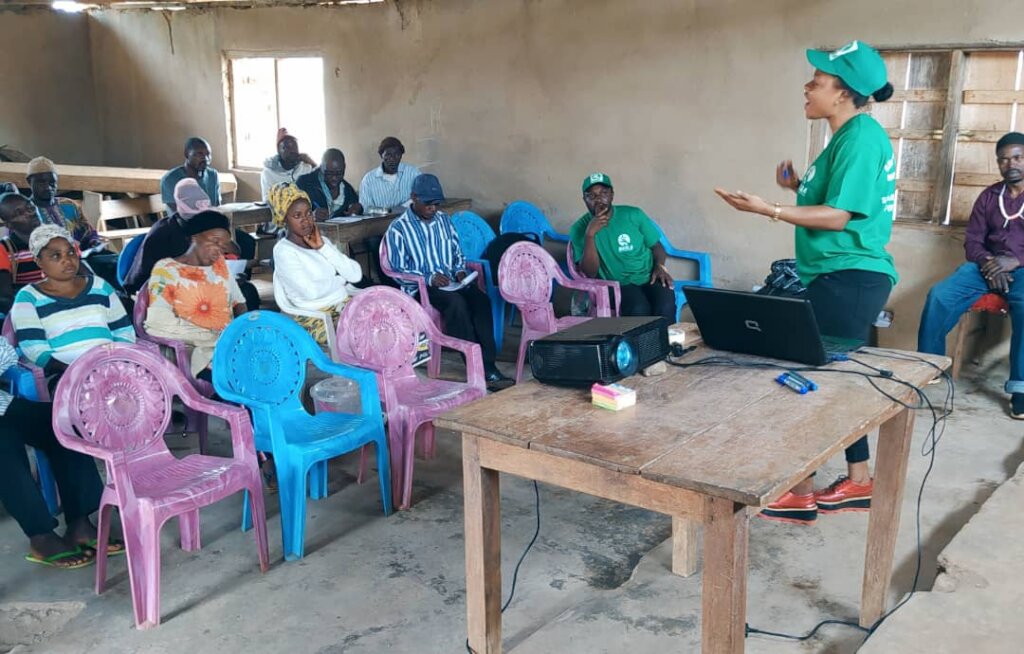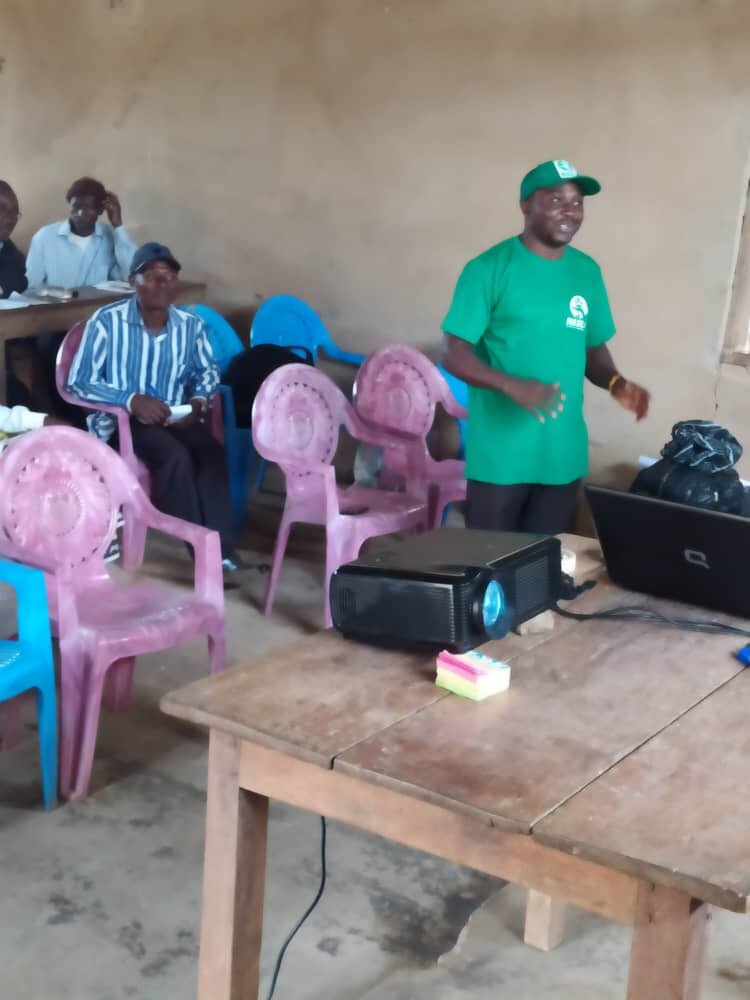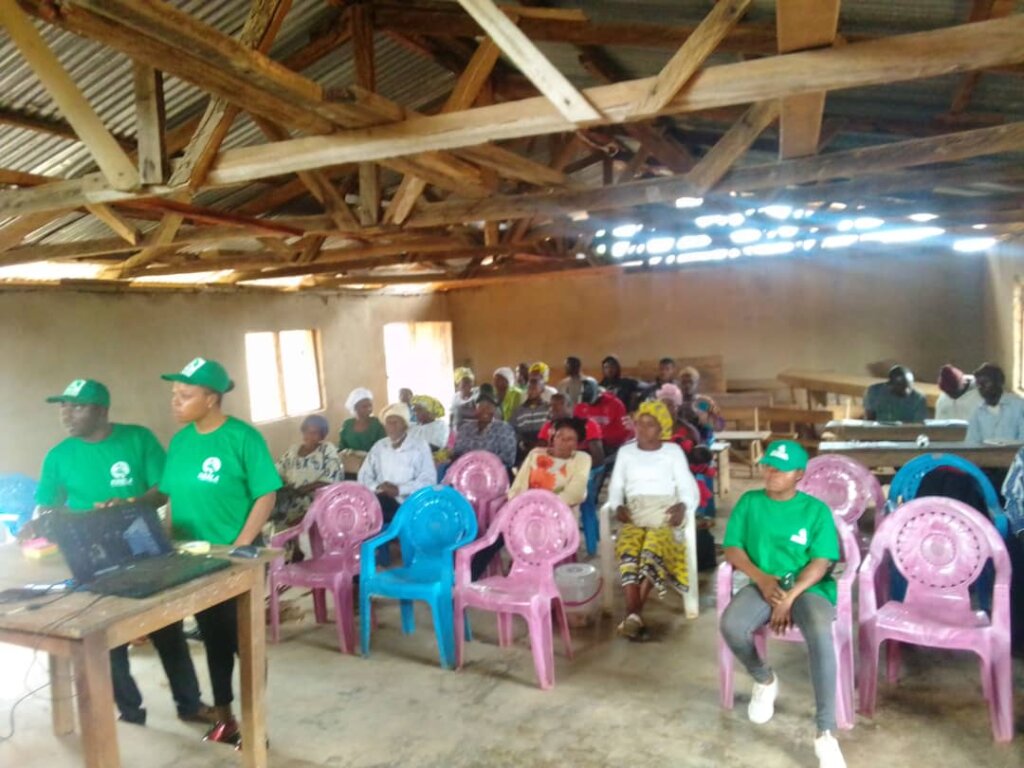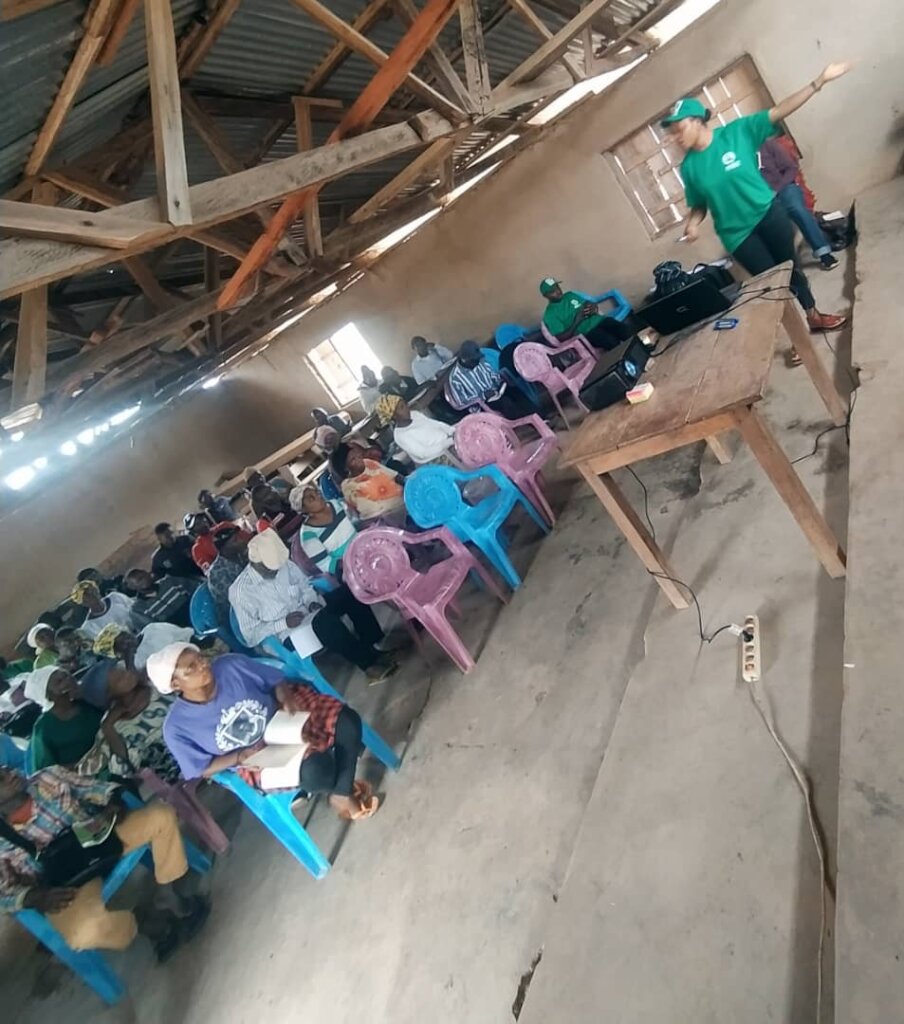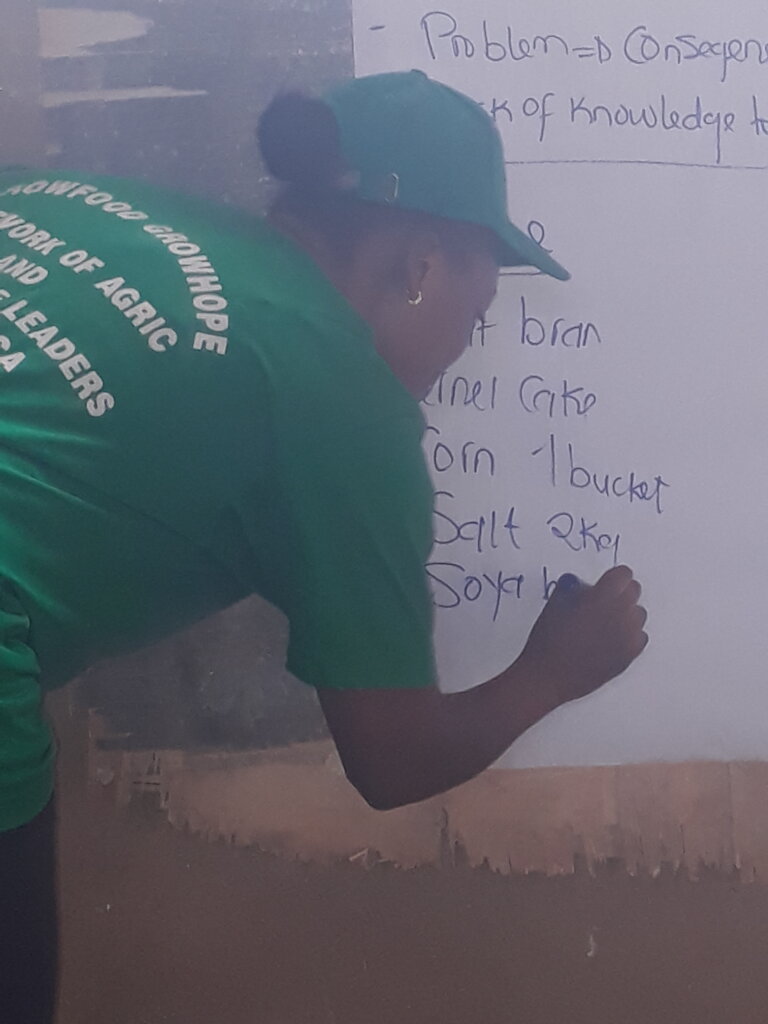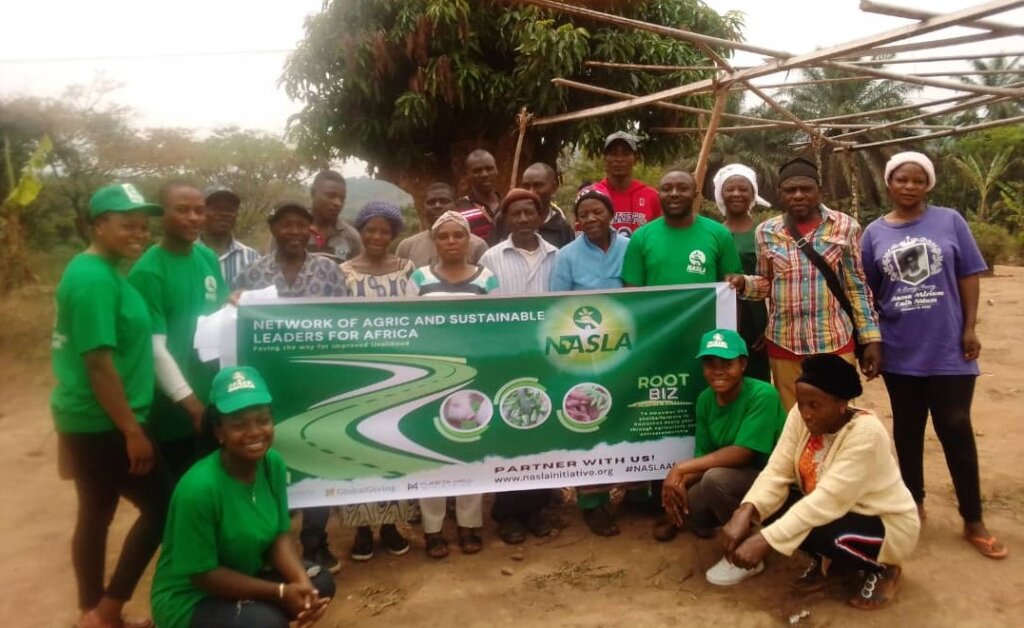 Links: