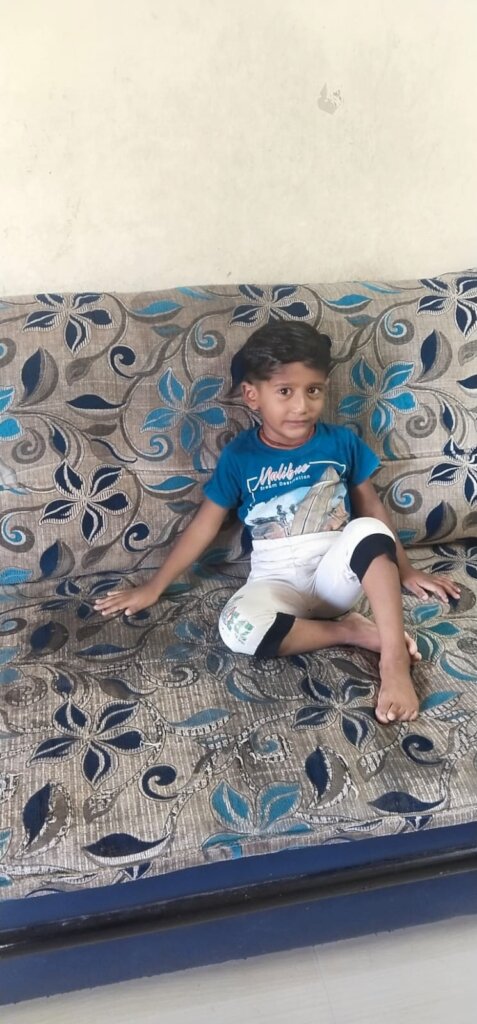 Dear donors,
Greetings from Social Sukriti Foundation.
Thank you for your continued support. You heal the hearts of parents and ensure the life of children with birth disabilities transforms and enjoy their childhood.
Lakshmipathy runs endlessly and takes another jump over a small step. This little exercise brightens his mother, Rajeshwari. "There is no that he had a club foot," his father says.
Celebrating the birth of a child is a joyful time for any parent. Rajeshwari and her husband were no exception. However, their joy was short-lived when the doctors broke the news about the baby's club foot.
Not the ones to give up hope, they arrived at the Children's Hospital in Chennai with their 5-days-old baby. After a series of tests and X-rays, their son underwent surgery. "My baby had to bear the 32 times casting. It was painful for us. Thinking of his long-term recovery, we consoled ourselves.," shared Rajeshwari.
Lakshmipathy needed corrective devices to wear soon after his surgery. "We had no idea where and whom to reach. Thankfully, Sukriti Social Foundation came to our rescue. They were with us whenever energy and hope dried. They encouraged and motivated us that Lakshmipathy must wear the shoes. The exercise proved its results. During his last check-up, the doctor gave us the most relieving news. Now he does not have to wear the shoes. It heals my heart to see him running like the other children. n short, he is happy, healthy and thriving - like how all children should be," the mother exclaims in joy.
During the last quarter, we supported 452 children who are in the process of walking into a world of freedom. Freedom to hop, skip and jump. These are only possible because of you, and thank you so much.
With gratitude,
Sowmya