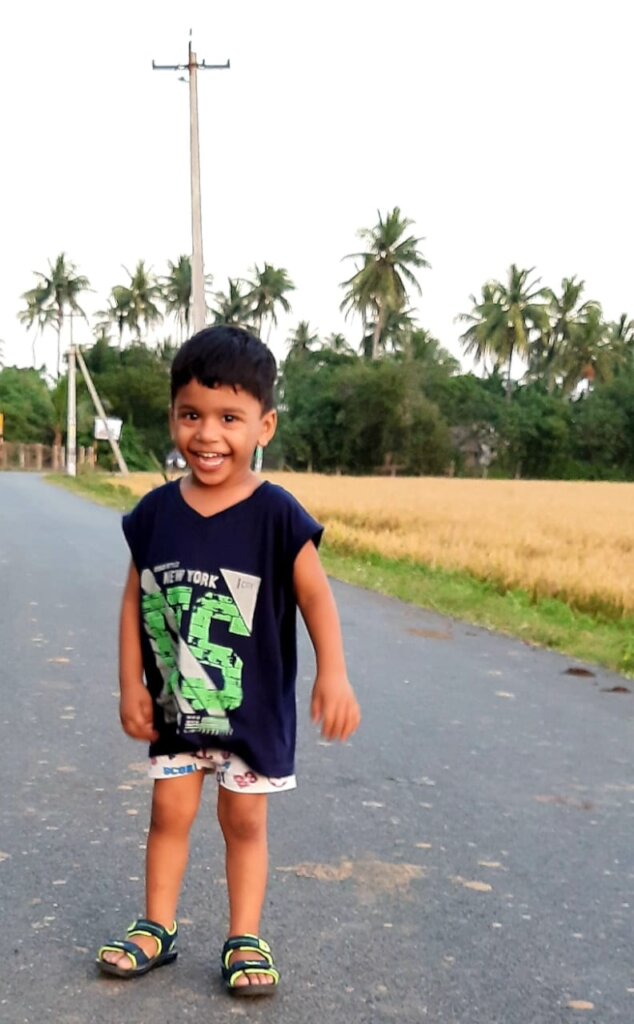 Dear donors,
Greetings from Sukriti Social Foundation.
Thank you for your continued support of children with birth defects. Our gratitude to the many individuals who give generously to save and sustain the lives of children you will never even meet. We are a family of people who still choose hope.
When little Rishwanth was born, his legs seemed normal. But as he grew, "we noticed that one of his leg was bent, and he found it a challenge to stand. It caused severe pain, and walking got harder and harder," said his mother.
Rishwanth's parents watched their bright-eyed child grow – and his leg problem worsened. Owing to the lack of orthopaedic surgeons in their village, they had no idea where to turn for help. Treatment at various hospitals in their village gave little hope that their son would ever walk.
Fortunately, they found the Children's Hospital in Chennai, where Rishwanth had surgery to rectify his bent leg when he was 1 1/2 years old. "It broke our heart to see my little one's leg on plaster after the surgery. He cried, winced and grimaced, looking at his leg in plaster. It was tough on us, but we consoled that he will soon walk," said his mother.
Then you, our dear donors, came into the life of Rishwanth.
After the operation, which straightened his legs, he underwent physical therapy and needed appliances to heal and strengthen his legs. The healing process was long and hard for this brave little boy, but he was surrounded by love and support from his parents and us and he pushed through each challenge.
Rishwanth is now unstoppable. His parents are delighted that their son can walk, jump and run along a beach. "During the last check-up, the doctor told us that Rishwanth needs;t wear the appliances any longer. We cannot believe our eyes, but we had hope and hope is beautiful. We have a tough time bringing back home once he steps out with his bicycle. Thank you for this transformation".his parents beams.
This is the impact you create for children like Rishawanth and 218 more children during the last four months.
We hope you continue supporting us to give a new and vibrant life to many more children.
Gratefully,
Sowmya