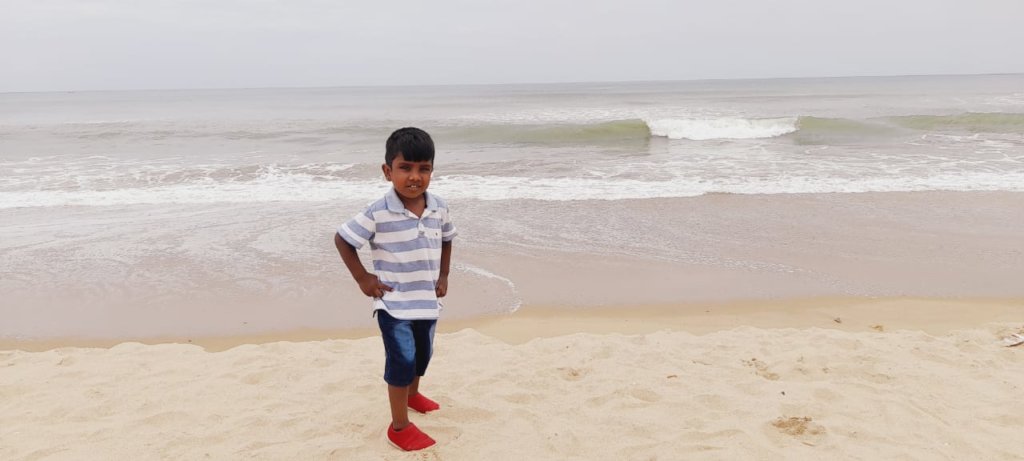 Dear donors,
Greetings from Sukriti Social Foundation.
Though the pandemic tested all, there was something that stayed unchanged–kindness and unity. That's what you showed us. To ensure the children get the right treatment at the right time; do not miss the replacement of their devices or the making the specified devices, You stood with us. Thank you.
With your support, for the period June to August 2021, we distributed 229 various devices to 220 children with birth defects. This initiative turned despair into joy and glory and disappointments into wonder and hope, translating into beautiful stories.
Here is one story, among many.
"I am Mahesh. Revathi is my wife's name. We live in a small village in Tamil Nadu, India. Out of the three children, the youngest is Puzalarsan. During the last semester scan, the doctor broke the news that our baby has some problems in his legs. We were hurt and fear engulfed us. However, with the doctor's assurance, we moved on.
Our son was born. We touched, stroked, rubbed his little legs and felt the difference. The scan results were correct. Our elders at home were overwhelmed and their troubled hearts lead to a spirit of heaviness deep within. For both of us, our son was a joy and we were determined to get the medical treatment.
My son had two surgeries. He was only two years old. Then the doctors directed us to the Children's Hospital. The doctors checked my sons' legs and advised that he has to wear corrective shoes. That's the time, we came across Sukriti Social Foundation, If not for their support, we could not have afforded these shoes. Not only that - they motivated us, kept the connection strong and was available to us always.
Each time he wore the shoe he cried. We cried too. But we thought of his future and never gave up. We hugged him, consoled him, carried him and ensured that he wore the shoes. When the shoes needed replacements, Sukirit was ready to replace them.
Then, our son crawled, made attempts to stand. When we met the doctor, we shared our son's progress. Gradually, he had to wear the shoes only at night, Then, my son took his first step when he was four years old. There was limitless joy in our house. Recently the doctor informed us that our son need not wear the shoes anymore. My eyes were welled and every now and then I had to wipe my tears, My wife was filled with joy and so are other children.
"My wife and I are so thankful to the doctors and most importantly to Sukriti Social Foundation. They stood with us, encouraged us and willingly replaced my son's shoes whenever needed. Today, my son can walk, run and jump like any other child. Thank you for creating a path where my son can be independent,".
This is the story narrated by Mahesh, father of Puzlarasan.
We, in turn, thank you dear donors who have continuously supported us. Please do share this story with your family and friends who may get inspired. Thank you once again for your support.
Gratefully,
Sowmya