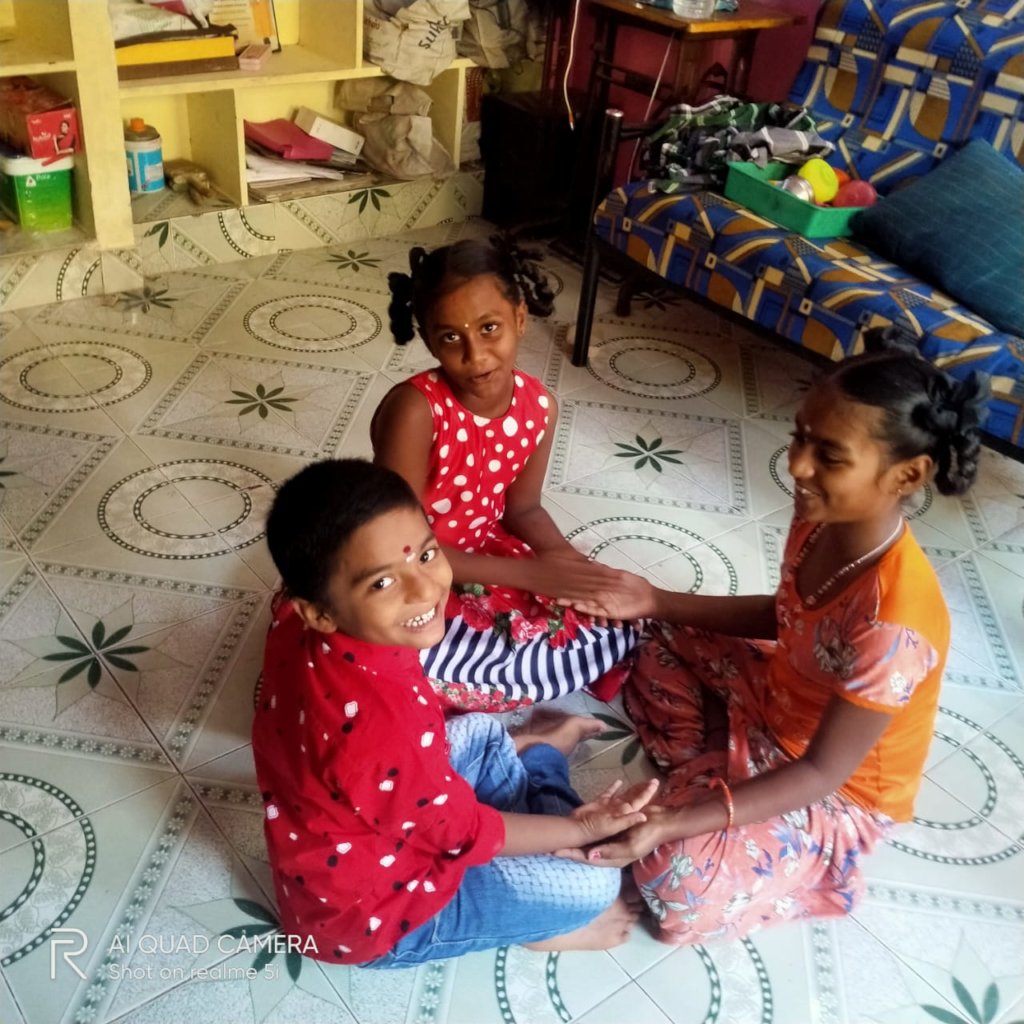 Dear donors,
Greetings from Sukriti Social Foundation.
'Hope' is a powerful word. That's our inspiration at Sukriti. For many children we treat, specialised devices are an unachievable goal. But with your help and partnership, children in Chennai and its surrounding areas have had HOPE. They received and are receiving the treatment they never thought possible. Devices are being given, and children are being restored to health. We always had "Hope" this would happen. Thank you for all your support. We are still holding on to hope.
Hope was restored to Seven-year-old Nishanth recently, with your support.
"I cannot imagine how excited my son will be to go play and have a normal life everyone else," said Nishanth's mother. Nishanth runs endlessly around the small sitting room in his house in a small village in Tamil Nadu. His mother, teary-eyed, is speechless. His enthusiastic father is busy recording this magical moment to show all his relatives and friends. It's a beautiful moment for the entire family.
2015 was a challenging year for this family. Nishanth was born with a club foot. Heartbroken, they came to the Children's hospital. After serial casting and minor surgery, we provided Nishanth foot abduction orthosis continuously for four and half years. As he was outgrowing in size, we have replaced the appliances eight times. . During his last visit to Children's Hospital, the doctor confirmed that Nishanth need not wear any devices.
" My husband's earning as a mason is barely sufficient to run our family, and we wouldn't have been able to afford his treatment. Thank you for your compassion. We are delighted to see Nishanth run, climb the stairs and ride his cycle," says his proud mother.
We are happy to inform you that during the previous financial year, we have helped 573 children by offering them 583 various appliances. This includes children like Nishanth, whom you've given Hope.
Thank you for partnering with us, and we hope you'd continue supporting us, especially when we are going through this resting time. Please do share this report with your family and friends, who may be keen to hear such stories.
With gratitude,
Sowmya Simhan