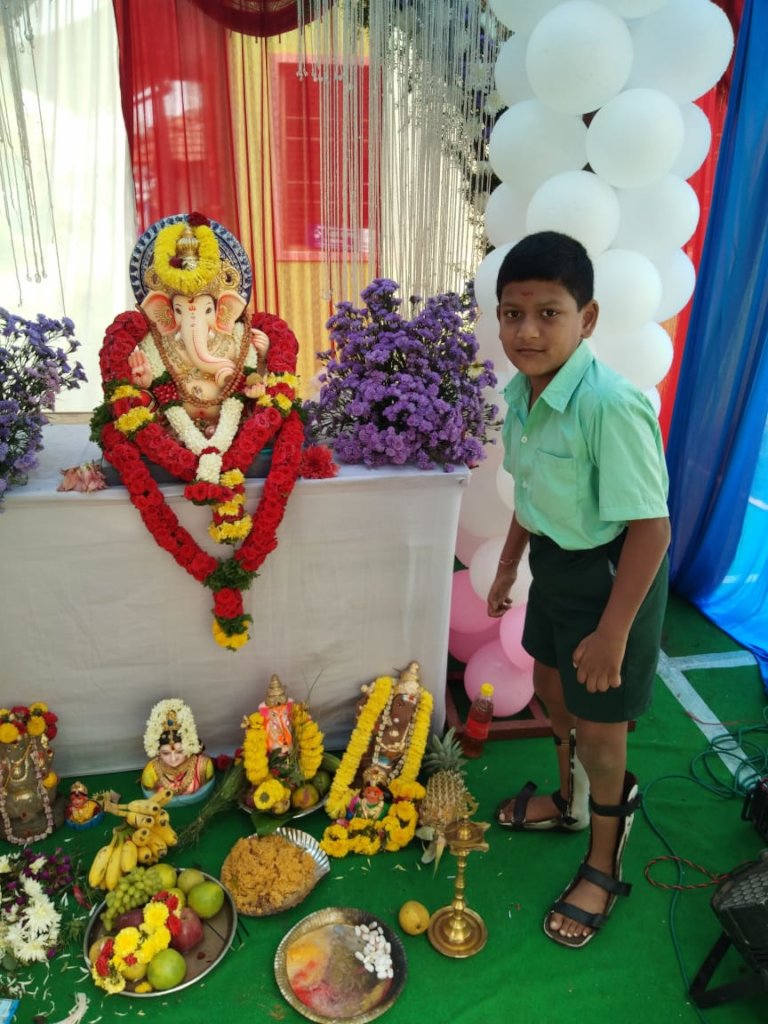 Dear friends,
Happy New Year.
Thank you for your support in 2020 and helping us reach out to more children in 2021.
This year, we have so much to be thankful for at Social Sukriti Foundation, especially in light of the challenges we have faced during this pandemic.
With your support, we have been able to continue to support children in need of appliances. And one of them is Praveen
When Praveen was four years old, he was affected by a high fever which affected his legs and fingers. His legs are twisted so are his fingers. The poor parents rushed him to many doctors and hospitals who treated him for neuro disorders. Very late, they found the Children Hospital in Chennai and from then onwards, Praveen's path has been full of possibilities.
Praveen's elder brothers do not have any such disability issues. "Both the brothers love each other so much that I don't worry about Praveen at all' says his mother. His father was before the lockdown worked in a factory but now has lost his job. His mother works in a sericulture unit, earning so little that she finds it hard to put food on the table.
Praveen underwent surgery at the Children's hospital and from then onwards he had to wear supportive appliances to set this legs right. With their financial difficulties, they almost gave up on getting the needed appliances.
But thanks to your generosity of friends like you, Praveen received the appliances he needed to gain his legs' support. Praveen attends school, participates in games which he enjoys. During his recent visit to the doctors, they informed his parents that and Praveen has a recovery rate of 90%. All he needs is physiotherapy and wearing of the appliances just for precaution. "We are so relieved and thank you so much. Now my son can dream and reach his goals," says his mother in between heavy sighs and relief.
"I am delighted because now I can play with my friends and one day I will be a cricketer like Sachin Tendulkar," grinned Praveen. He continues, "I enjoy going to school. Though holding a pen with my fingers is a challenge, I am happy that my legs are getting stronger. Now I can practice on the playground like others."
With your support, from September to October 2020, we have distributed 192 appliances. Of these, 128 are foot abduction orthosis for children with a club foot. Rest are appliances such as ankle-foot orthosis, walkers, and Pavlik harness. 75% of the children fall in the age group of 0-3, 22% in the age group of 4-8, and the rest are above the age of 8.
There are still many more children like Praveen who have so much potential and are waiting for appliances. Would you continue to support such children to attend school, play and enjoy their childhood?
We'd be happy if you can circulate this report to friends and family members who may be motivated to support the children.
With gratitude
Sowmya