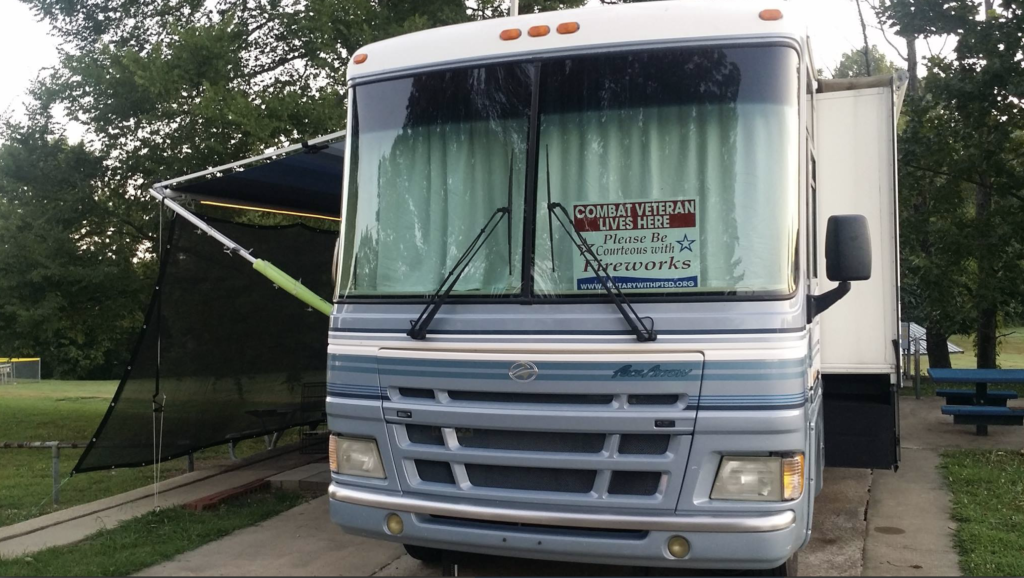 At Military with PTSD, we believe one of the best ways to help veterans battling PTSD when they return home is to educate and empower their spouses. We live by the simple motto of, "Seeing it from both sides," because to change a situation you have to understand it first. Teaching family members to understand PTSD, how it changes the brain, learning new communication techniques, and changing your perception are all part of Military with PTSD's approach. Keeping marriages and families together and learning to live with PTSD is our main focus.
In the beginning we realized there were numerous components to achieving our goal that needed to be addressed. We launched several programs to address the issue while educating veterans and families about issues surrounding PTSD. The Military with PTSD "Explosion of Kindness" campaign that launched in 2015 was highly successful; although we were aware of missteps early on that had the potential to compromise the entire organization. We learned so much from our first year and it showed during the 2016 "Explosion of Kindness" campaign. The blunders that were made in 2015 did not repeat themselves during 2016. This year presented new hurdles that challenged Military with PTSD to address.
The firework signs distributed during the "Explosion of Kindness" campaign were designed to educate the public and veterans to the aspect of sudden unpredicted firework sounds on veterans with PTSD. Military with PTSD is not the first organization to elucidate on the circumstances surrounding fireworks affecting veterans with PTSD. When we launched "Explosion of Kindness" we were extremely pleased with the results and were successful in achieving our goal to raise awareness.
During 2016, we implemented what we learned from the initial 2015 experience. We changed the materials used in the packaging of the signs which in turn made the process faster and smoother. The new materials also proved to be more durable which reduced incidents of damage caused during shipping.
Overall, the majority of civilians were still very supportive of the firework sign campaign, although some veterans did not agree with the premise of the sign. Due to the discrepancy of opinions surrounding the pictures of veterans with their signs, a decision was made to discontinue sharing the photographs by Military with PTSD.
At that point we realized the need to rethink our approach towards the campaign to avoid complete failure of the program. Each of us on the Board of Directors spent time exploring various possibilities and outcomes. The reality was, without generating revenue the ability to sustain the operational cost was going to be difficult. We all agreed that none of us were willing to accept complete failure. To ensure that did not happen, the board members funded the program as needed to get the signs out to veterans who were waiting. Due to our successful learning experience in 2015 we decided to conducted a systematic review to analyze prior and current obstacles and unseen pitfalls. While conducting the analysis it was revealed that we had been misinterpreting the results all along.
Nonprofits are completely different when it comes to operations and generating revenue. Output = numbers which are tangible results that demonstrates the reach of the nonprofit goals. The problem with the criteria of measurement being used is that it does not illustrate the whole story. Numbers or statistics can make you look good or bad, however by saying we sent out "X" amount of signs does not fully indicate the effectiveness or impact of our program. The failure by following this protocol is that Military with PTSD focused on "how many," output . . . and output reports a number. Our entire nonprofit organization, and every program we created, was set up to demonstrate results. Due to this design, none of us at Military with PTSD had any idea as to the impact we made. It was during the review process that we noticed photos of veterans with their signs being posted on our Facebook page. Here are just a few examples of what we were noticing:
Jora, whose veteran received a sign, shared, "Thank you SOOO very much for getting this to my husband and I for the 4th of July, it made a huge difference and we've gotten to know of neighbors even better because of it. Knowing there are people out there that care truly touched me. Thank you again"
Daryl was excited to share this about his sign. "Had to take it on the road with me. Thankfully many RV parks will not allow fireworks. Where I am set up now will be having a fireworks celebration for the 4th. I will attempt to enjoy it with family and friends, but have a backup plan just incase."
Amy, a spouse, shared this with us, "My husband just got his sign delivered! Thank You Military with PTSD!! I just ordered it a few days ago!! Quick delivery service!! So Blessed to have your organization here for the Veterans The HEROS my husband is MY TRUE American HERO!!"
Akose shared, "We received the sign! Thank you so much. This is a blessing. You all are a blessing, and a definite voice for the Veterans."
Seeing post like these, helped us to really understand what the data was not. "Hey my name is Jeremy and I received my sign today. I am so thankful."
Despite the fact very few photos of veterans had been shared by Military with PTSD this year, the news media started covering the stories of local veterans who had received a sign. It was at that time, were able to clearly see the impact of the "Explosion of Kindness" campaign.
When one realizes that the 2015 "Explosion of Kindness," campaign had made such an impact that we saw a city in 2016 make Public Service Announcements for their area to raise awareness about fireworks and their effects on veterans it is difficult to not see the impact. This year, many VA centers requested signs to distribute to veterans. Additionally, police stations became involved to distribute signs to veterans as well. As a result, the Explosion of Kindness campaign did more than just educate people. Military with PTSD had made an impact that created change!
Looking back we clearly see the initial challenges in 2015 including the tragic loss of a veteran on the 4th of July, with the subsequent challenges in 2016, Military with PTSD was on the verge of closing down. An erroneous perceived failure in looking at the data; we thought we had failed. We thought we failed our main focus as well, keeping marriages and families together and learning to live with PTSD. However, by changing our perspective, while looking at our potential failure, we realized that the "Explosion of Kindness" campaign had more of an impact than we originally envisioned; perhaps not in the way we intended, but they are helping veterans and their families in a personal way specific to each of them.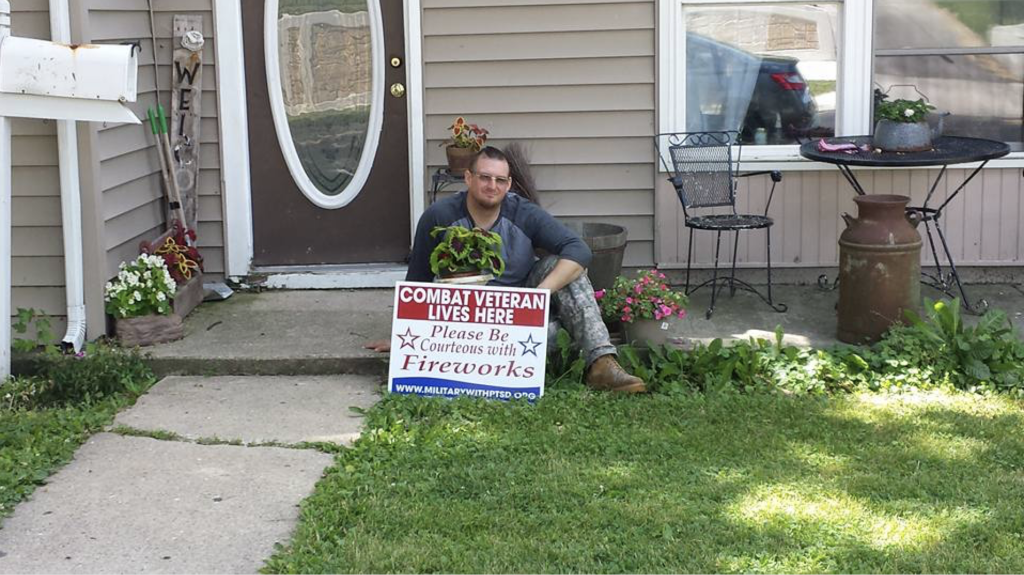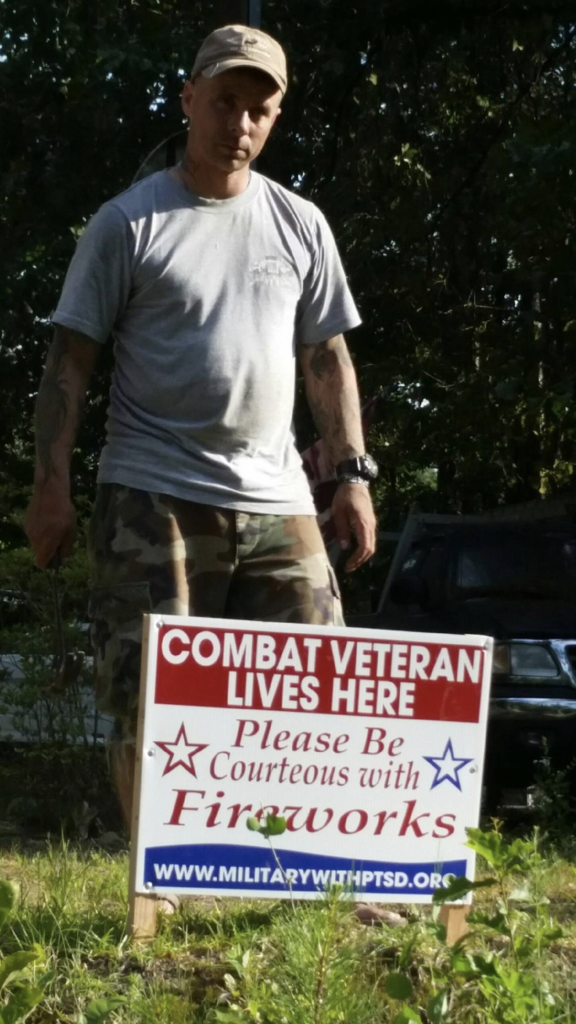 Links: