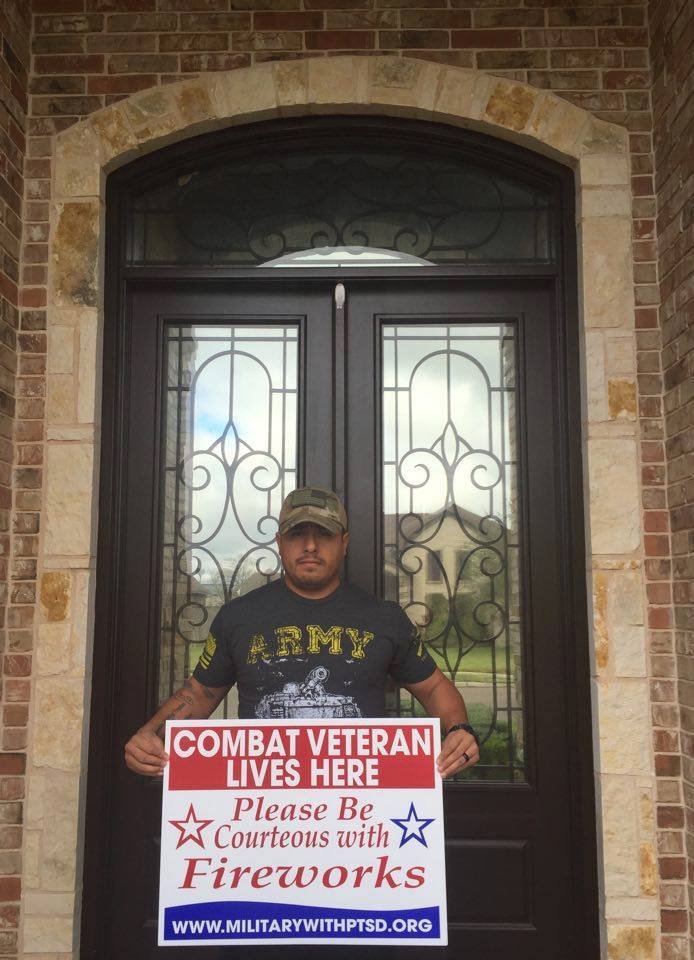 Can we just tell you how awesome you are? We are finished with Explosion of Kindness 2015 and soaring into 2016 Explosion of Kindness.But first, we want to share how your support impacted the veterans helped.
Roxie was the first female veteran to receive a sign she told us, "My sign work like a champ for me this 4th of July. I expected to have the sign torn down...not at all. Very respectful. Thank you Military with PTSD, I did not go to jail this year."
Rachel's feedback, "My veteran and I received one of the signs and it was so very much appreciated and it did open up some healthy conversation amongst us and our neighborhood. We will be using the sign for years to come. Thank you so very much for doing this for veterans everywhere."
John told us, "I posted mine and surprisingly enough, people were very kind about. Most didn't realize the effect fireworks would cause, they did ask questions and those around me moved their fun down range and were very cool about it. Even asked the next day if they were ok. I think the sign, instills education opportunity and respect. Thank You"
Tim who told us, " Helped me ALOT! All fireworks around me have stopped! And it was a lot!!"
And Army SGT who told us when he received his sign, "Took six months to get it, but worth the wait to get my sign!"
We wanted to show you first-hand the impact your giving had on the veterans who received a free firework sign. We are looking forward to helping even more in a few short months, but we can't do it without your help! All of you are our team and it takes all of us to make an impact and a difference in each of these veterans lives.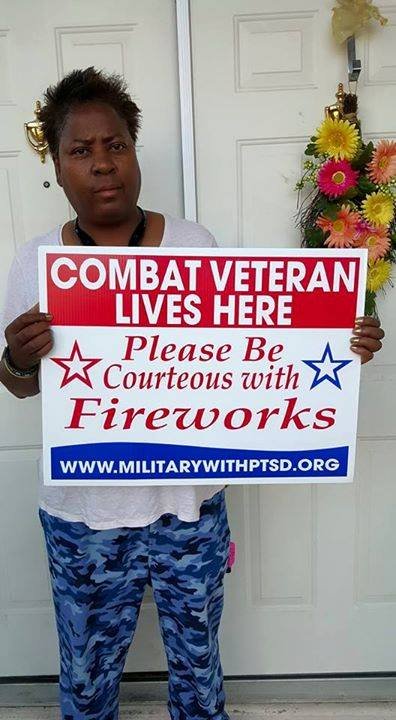 Links: