Project Report

| Jul 25, 2022
Your Support is helping cancer patients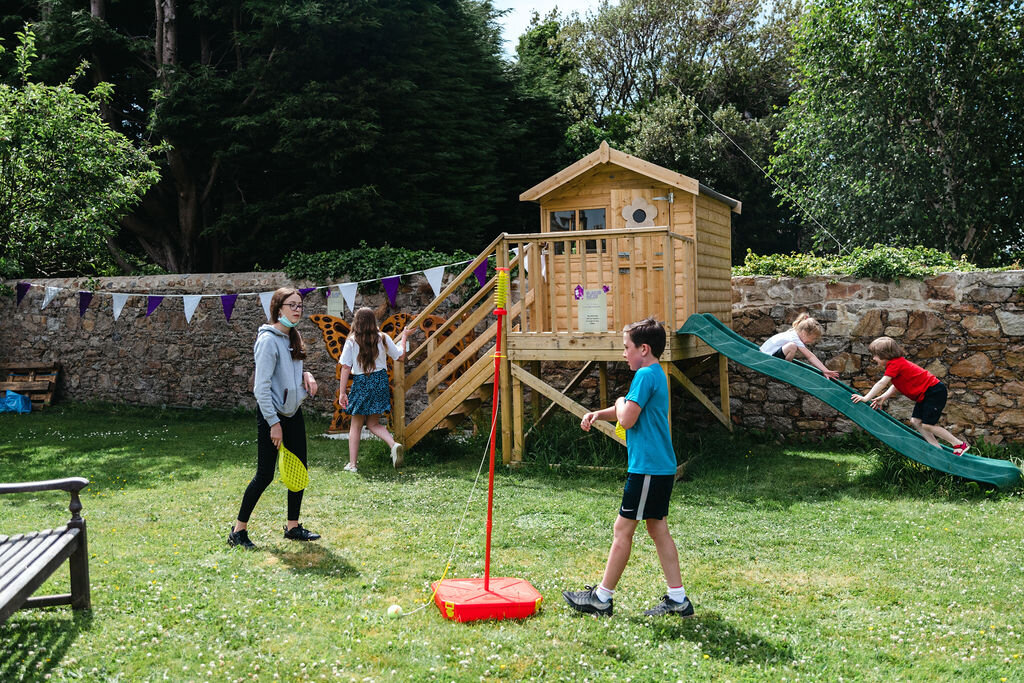 Thanks to your support we are able to continue helping families like in this story below.
When cancer came calling
I think I was lucky or maybe I was blinkered but up until it appeared on our doorstep I was somewhat immune to cancer, the devastation of the illness and the effect it has on a family and the person dealing with a diagnosis and illness.
My blinkered view ended on a sunny Sunday in September 2018 when my normally healthy wife ended up in hospital. A day that started with plans to go to the park, have lunch and catch up with friends concluded with her in the bed in St Vincent's Hospital A&E. She wasn't feeling great for a couple of days before that eventful Sunday with what felt like a bit of a flu but otherwise felt ok and certainly didn't experience anything unusual in the weeks and months before that.
On Sunday morning as conditions worsened, I persuaded her to go to the out of hours doctor. Things evolved and by late Sunday evening having ended up in hospital she was told it was serious and a scan showed something unusual in her pelvic area.
In the days that followed the news wasn't good as she was told that she had stage 4 Ovarian Cancer. Within days, she commenced chemotherapy such was the advanced stage of cancer within her body.
That Autumn felt like a blur, as did the months that followed which included a serious twelve-hour surgical procedure in the Mater Hospital in January 2019 followed by months of chemotherapy and numerous overnight stays in St Vincent's Hospital with various complications.
It was when the dust settled and the medics had her on the road to recovery that we discovered Purple House. When you're thrown into the rushed pace of a diagnosis and treatment plan you've hardly any time to think what's next, but then when treatment ends or things settle down, you may have had the medical intervention that's required but there's lots more to deal with including the never ending question, "what's next?".
From the moment we stepped inside the door to Purple House, then located in Aubrey Court, we felt welcome and with others who understood. Edwina had various treatments and our kids benefitted from activities and therapy that helped heal the non-physical wounds that a cancer diagnosis brings upon a family.
A few months later I was involved in a modest fundraising effort and when dropping in for a photo for social media, Stephanie & Conor mentioned the plan to purchase a new premises and expand services. I asked a few questions, shared a bit of opinion and before I knew it, I was installed on the Property Committee. That's since evolved into me assisting on the Finance Committee and like anyone who volunteers within Purple House there is great satisfaction in giving back.
Purple House managed to secure the new premises and the purchase turned into a rollercoaster experience as at times it looked like it wouldn't happen and then like fate it all came together. The result is a wonderful facility and it happened due to the perseverance of Veronica, Conor and the wider team within Purple House.
I've often said to Veronica & Conor that just walking in the door is treatment or counselling itself. I say that from personal experience and hope that others in need take that step inside the Purple door.
Purple House can be a safe place or a place of understanding to those going through illness. The current and next chapter in the story of Purple House is very exciting as services expand yet the ethos of understanding, compassion and advice that started in Veronica's kitchen over thirty years ago continues today and will do into the future.
Links: