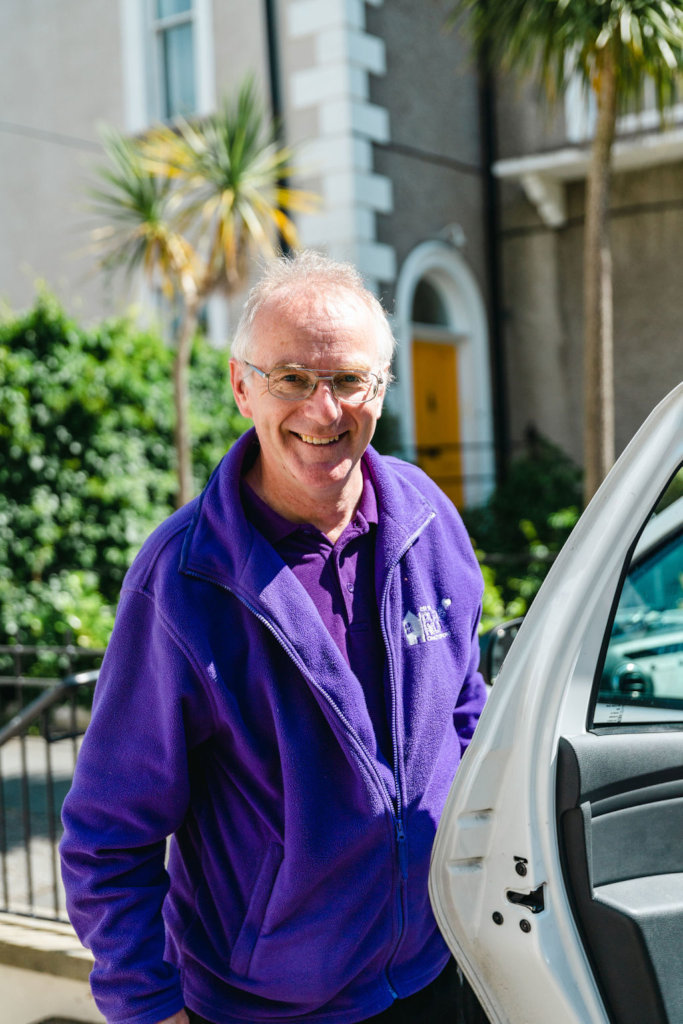 Many Cancer patients that we support have no access to transport to travel to their chemotherapy & radiotherapy treatments. Thanks to your generous donations, you are enabling patients to receive their vital Cancer treatment.
Cancer treatment often requires daily hospital visits for a number of weeks and months. To ensure that patients receive their treatment, our team of volunteer drivers are on the road daily bringing patients from their home to the hospital.
Your donations keep the Purple House car full with diesel & serviced so that it is always ready for our next call.
We also have launched our October Programme for Cancer patients, and anyone affected by Cancer. These services are only possible thanks to your generous support.
Highlights of the upcoming programme include:
The 7 week Stanford Cancer Thriving & Surviving Programme which helps patients rebuild their lives after Cancer.
The six week CLIMB Programme for children of a parent with Cancer, which helps children to cope with the mental health aspects of Cancer.
There are also monthly support groups for Breast Cancer, Parents of Children with Cancer, and a Carer's Support Group.
Specialist wig fitting & Mastectomy fitting clinics take place in Purple House with Caroline's Breast Care and Roches Hair Care.
One to one and group Physiotherapy and Cancer Rehab sessions take place in the Purple House Cancer Rehab gym on a daily basis, as well as daily Children's therapy services with Purple House child and adolescent counsellors and therapists.
Classes in yoga, knitting, and the Purple House Choir will also resume in September.
In addition to the above, the daily services available at Purple House include:
Drop-In Cancer Support Service• Counselling & Psychotherapy• Bereavement Support• Telephone Support Line• Complimentary Therapies & Acupuncture• Chemotherapy & Radiotherapy Transport Service• Benefits & Entitlements Service.
Purple House @Home is a special service whereby all of Purple House's classes and programmes are available to patients through Zoom, in the comfort of their own homes or care setting.
This would not be possible without your support.
Thank you for helping us to make a difference.
Links: