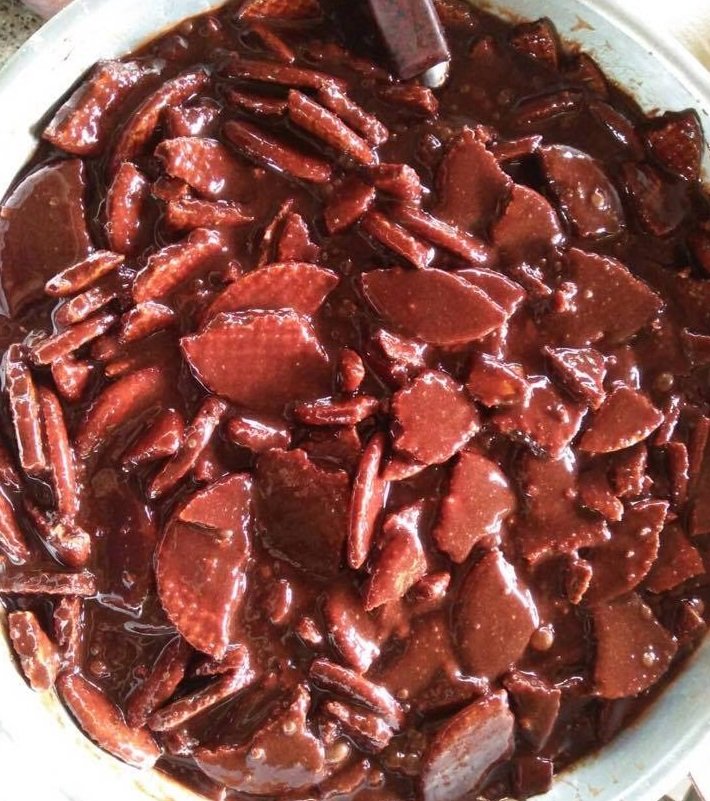 The three month, May to July 2017, passed by and the Half Day School's Lunch Program provided lunch to the children every day. Teachers, staff, volunteers, and the older students helped in preparing food. Due to the current rainy season fresh ingredients for cooking became increasingly expensive and especially fresh vegetables like napa cabbage, pak choi, tomatoes, yardlong beans, cabbage, and other are increasingly hard to find.
One important thing is that visitors, parents, and community members came about four times to provide lunch to the students. This included special things such as Guidiow (Chinese Style Noodle Soup), Kao Soi Nam Ngiow (Northern Thai Style Noodle Soup), Pad Siow (Fried Noodles), ice cream, and sweets.
During June 2017 a volunteer group from CISabroad came and made spaghetti and learned how to prepare Thai food themselves. The learned how to make Tom Yum (hot and sour Thai soup) and Kanom Bua Loy (traditional Thai sweets) and gave their results to the students. This was used as lunch for the students and the volunteers themselves. This was a good chance for the students and volunteers to exchange and learn about the foods of foreign countries.
In July 2017, the International Volunteer of DEPDC, who is from the Netherlands, made Arretjescake (Hedgehog slice) with all the students.
And the end of July 2017, a volunteer group from ISV was at DEPDC and produced French Toast for the children.
From all these experiences the children had the chance to taste foreign food which made them happy and know the joy of eating together.
Finally, we at DEPDC and all of our students would like to thank all former, current, and future donors, whose kind donations made DEPDC's work possible and enable us to provide healthy lunches for all of our children at HDS.