After a lovely summer break, the students returned to the Half Day School (HDS) one month ago and along with the students, the lunch program has returned, to feed the hungry stomachs of the children who have been studying hard!
We are incredibly thankful for the work of the International Student Volunteers (ISV) who provided some new cooking / eating equipment and spent two weeks in May working hard helping with cooking as well as doing some clean up and renovation work in the kitchen and dining area.
The water well that was put in place in March has been of great use during the dry season, and is will be incredibly helpful in the future as it ensures that DEPDC is now entirely self-sustainable in terms of water production. This will become increasingly more useful during the driest months of the coming years, ensuring that the Lunch Program's fields have constant access to water, allowing for larger agricultural production.
Before the students went on their summer holidays, work began on refurbishing the water system for the kitchen, during the summer this work was completed and there is now a working water system in place in the kitchen.
All of these changes make a huge difference to the children here. Eating a good meal at lunchtime ensures that they are better able to concentrate and we can see bigger smiles and more enthusiasm to learn after a good lunch.
We at DEPDC and all of our students are incredible thankful for the generosity and continued support of all of our donors, and thank you for enabling us to provide healthy lunches for all of our children.
*Please note that funds given to DEPDC via this GlobalGiving project are exclusively used for the daily purchase of fresh, local ingredients to make healthy vegetarian lunches for our students. The three described projects above are funded from other sources.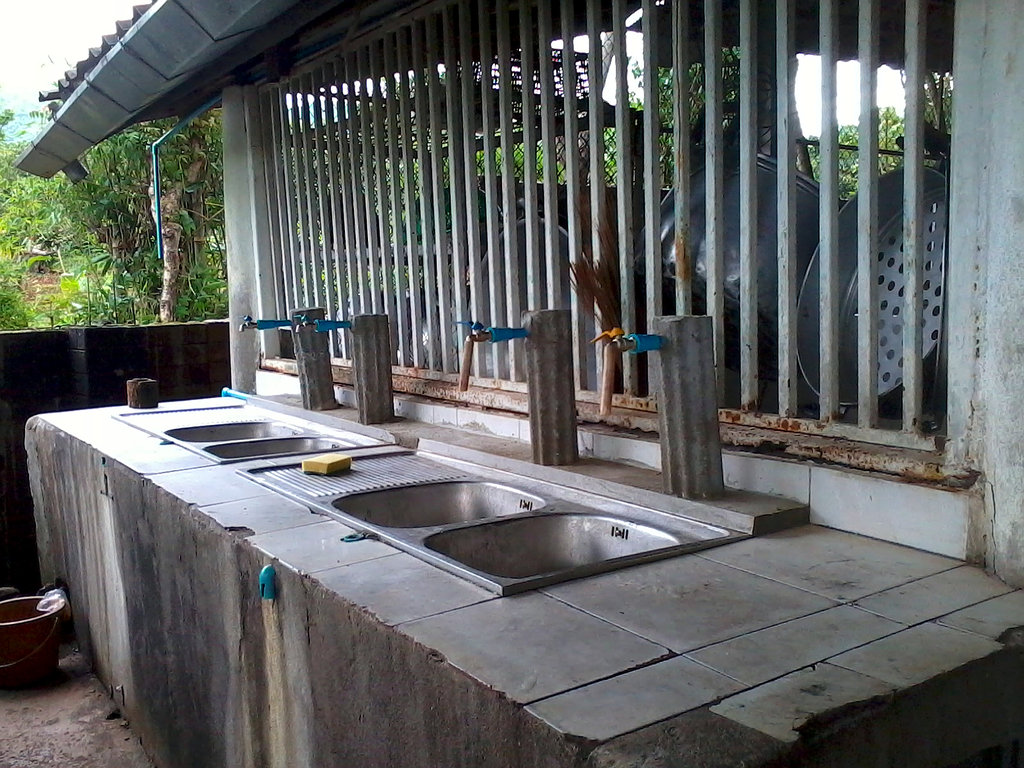 Links: