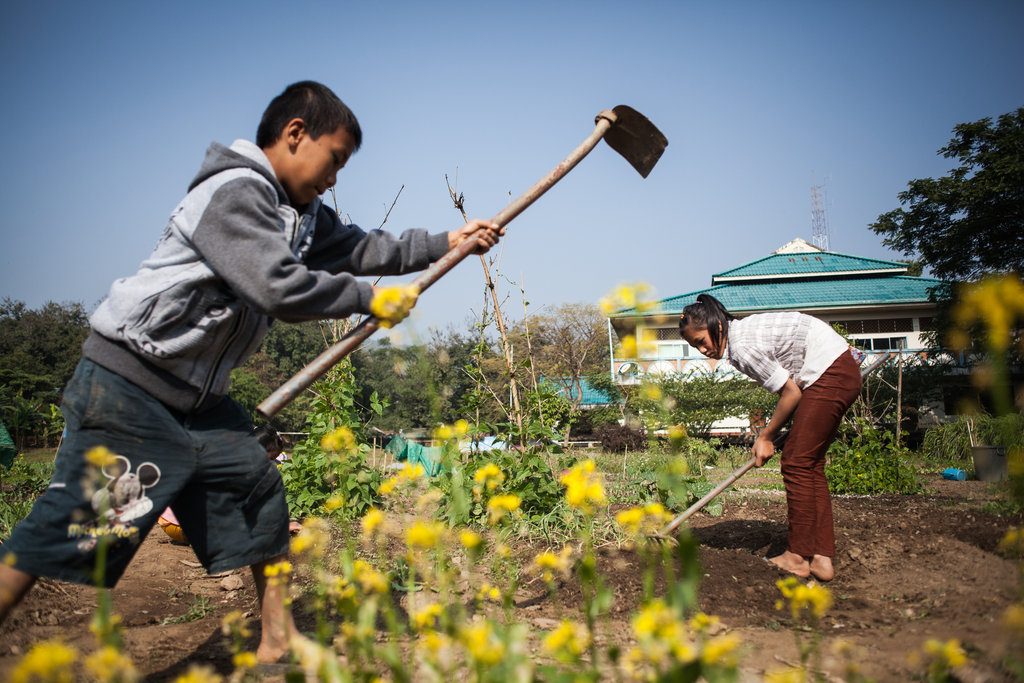 The midyear break passed by and school restarted in November. The Half Day School's (HDS) Lunch Program (LP) also restarted to provide a healthy and nutritious meal for all of the students who may not be able to receive such meals at home.
Many students are not able to have a proper breakfast in the morning, and some come to school without having eaten breakfast at all. A Student complaining that he or she is hungry in the late morning is common, and they are really looking forward for their first meal of the day. Lunch is served at two different times. It is served at 11:30 for the younger students and at noon for the older students.
The LP costs approximately 10$ per student per month to pay for lunch throughout the school month. Additionally, the LP provides the students with fresh fruits and snacks during the afternoon.
HDS has its own school garden to grow vegetables and fruits on the school compound to cut the costs for vegetables and fruits. All farming done in the school's garden is following organic farming principles to provide high quality vegetables. The fields are mainly maintained by the teachers of HDS, but are also used to give the children the chance to have a small patch of land for themselves where they can grow whatever they like. Teacher Pawina teaches the students how to grow vegetables. She instructs them how to sow, manure, control pests, and how to harvest their vegetables.
At the moment, teachers and students of HDS are growing banana, papaya, corn, water spinach, garlic, yardlong beans, kale, cucumber, climbing wattle, peas, chili peppers, gac fruits, and tomatoes.
Knowledge about growing vegetables and fruits is a valuable skill for the children. They can use their knowledge to supplement the diet of their family by growing crops in their own gardens and pass their agricultural knowledge forward to relatives and friends. The usage of organic farming principles reduces cost by replacing chemical pesticides and fertilizers by natural ones.
We would like to thank everybody for their help and generosity given, thus allowing the Lunch Program to provide all of our students with at least one proper meal a day. The money donated insures the permanent provision of a nutritious meal to our students and enables them to learn new skills for their future.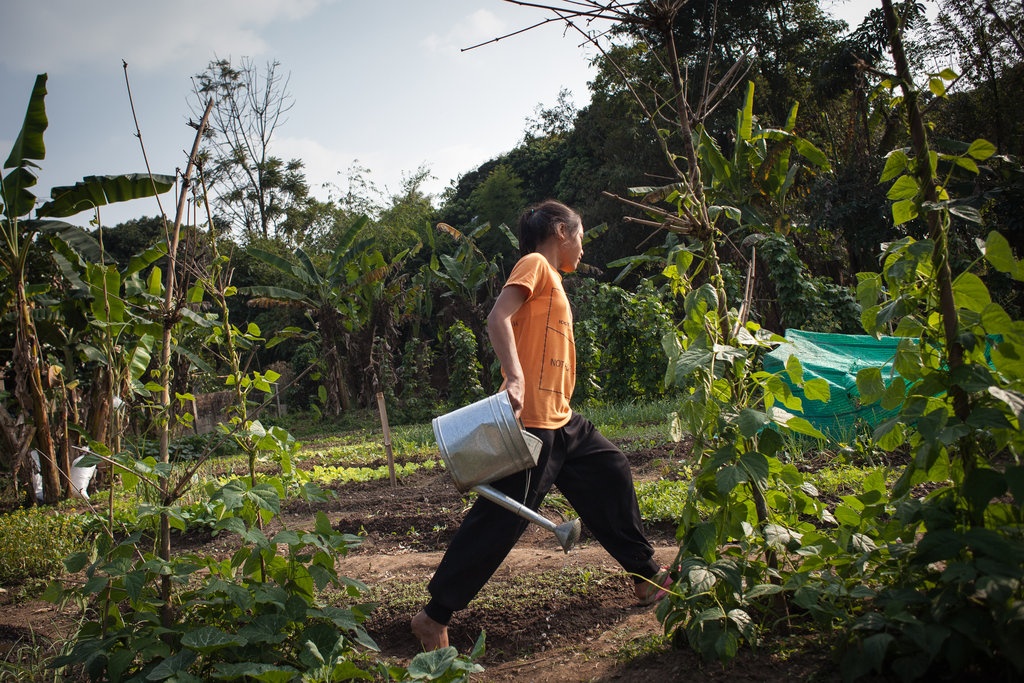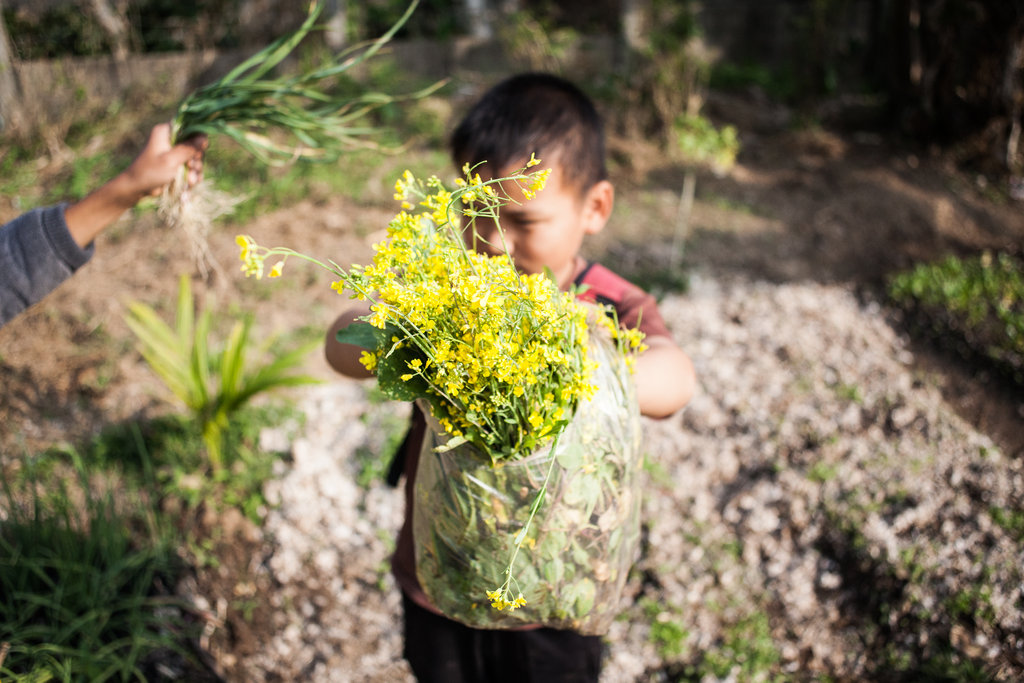 Links: