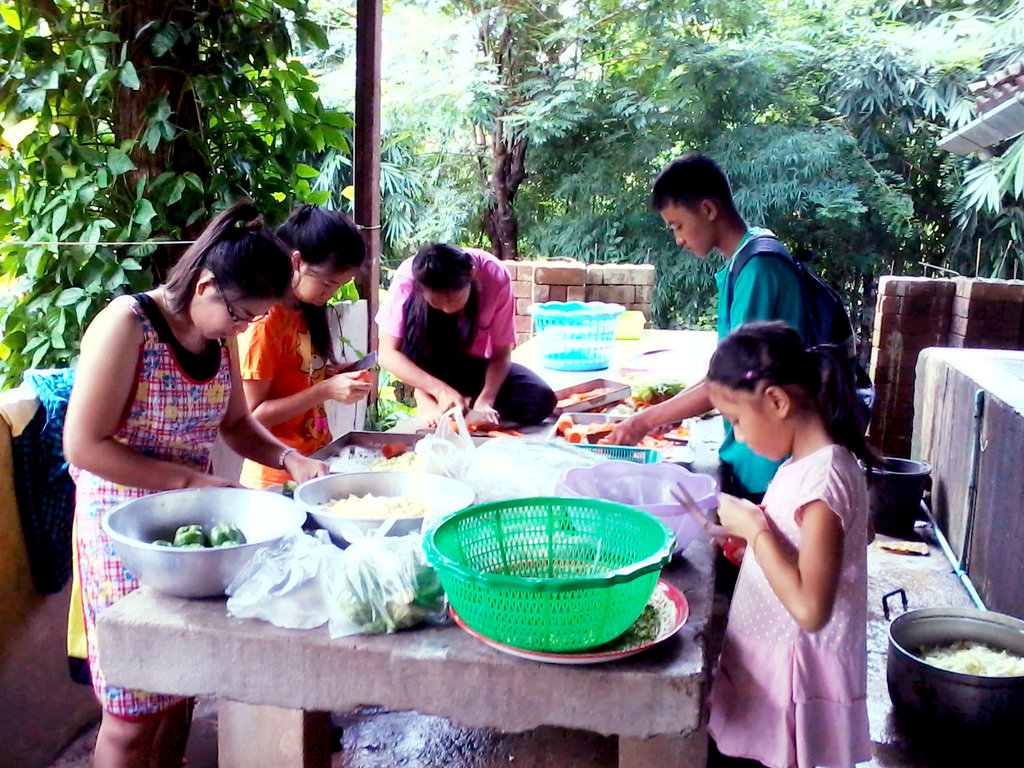 The first half of the Half Day School year is set to end in the second week of October after term exams are completed. The children have a holiday for the rest of the month, and then school resumes again in November. When the second term begins, the Half Day School (HDS) Lunch Program will also resume, and students will again be provided with healthy daily meals. Oftentimes, our Half Day School students do not eat three nutritious meals a day and suffer from malnutrition, which adversely affects their ability to learn.
The problem of malnutrition caused by poverty and lack of awareness about nutrition is especially prevalent in this region. We at DEPDC thus continue our efforts in order to help combat and wipe out malnutrition in the community. The HDS Lunch Programprovides the students every day with a lunch that includes all of the nutrients that a child needs to grow and develop.
Every day of the school week, the Half Day School teachers take turns to prepare lunch for the children, with an alternating group of students present to help and learn. Here is a look at a typical day:
On Tuesday, 9th of September, our teacher Ming, a Thai youth volunteer Mai Phai, and three Half Day School students shared in preparation of lunch for the all HDS students that day.
In the early morning, the ingredients for Phad Phak Ruam (fried mixed vegetables) were bought fresh at the local market in Mae Sai. After morning classes began, the small group of teachers and students began to prepare the lunch.
The ingredients of Phad Phak Ruam included cornlettes, bell peppers, cauliflower, napa cabbage, carrots, mu-err mushrooms, tofu, chilies, garlic, vegetable bouillon, sugar, thin soy sauce, mushroom soy sauce, and salt.
The preparation of all the vegetables took a long time, because each vegetable needed to be cleaned and chopped into small pieces. After all ingredients were prepared, the vegetables were fried in a huge pan and seasoned to taste.
The benefits of our Lunch Program reach many different levels. Every day, a teacher organizes the lunch preparation. The children learn how to make many different dishes, and they learn about traditional foods from different ethnic groups. Finally, the children can eat a healthy meal, giving them the energy they need to succeed in school!
Huaifong, a recent graduate of the Half Day School and current youth volunteer at DEPDC, commented on the lunch program: "The lunch program is very important for some children from very poor families. They have a chance to have one proper meal a day, and if there is food left after lunch, they are allowed to take it home." She thinks that: "Cooking foods under supervision of a teacher is a good opportunity to learn about the different kinds of foods and their preparation. Learning to cook healthy food is a valuable skill for future life."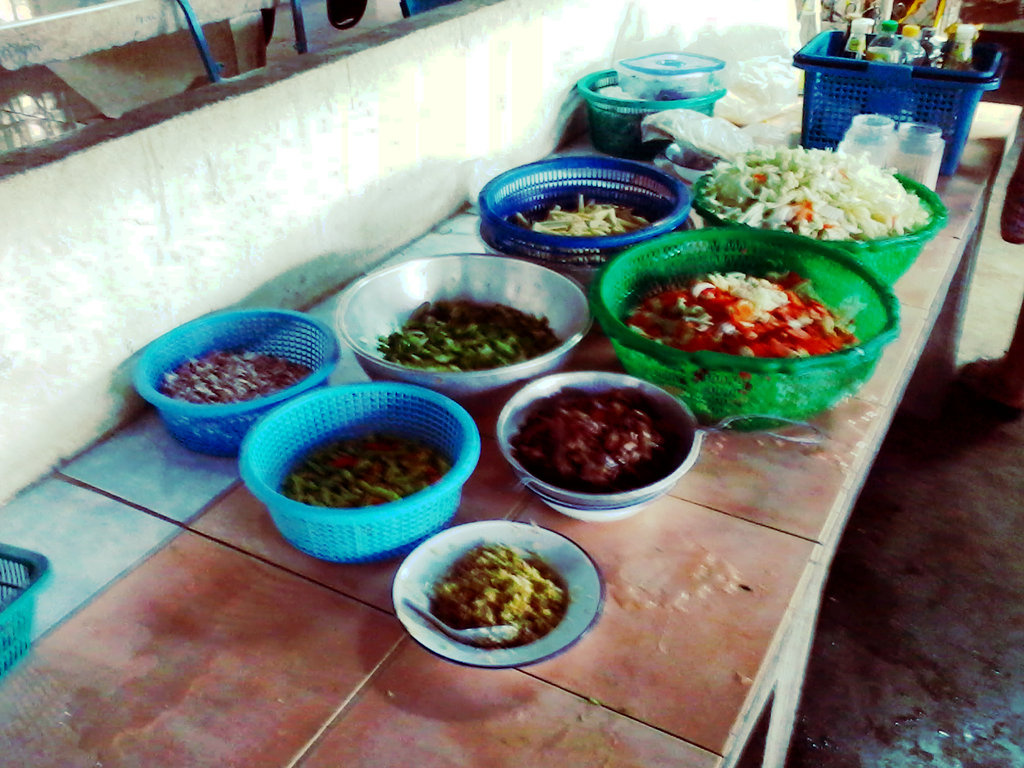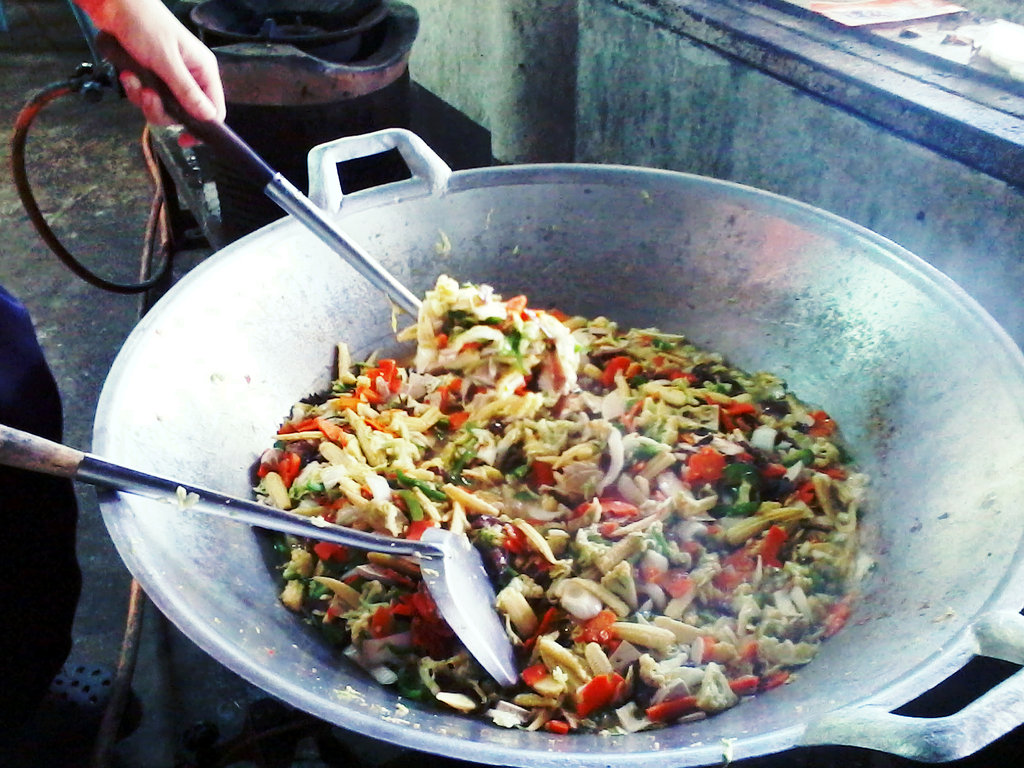 Links: