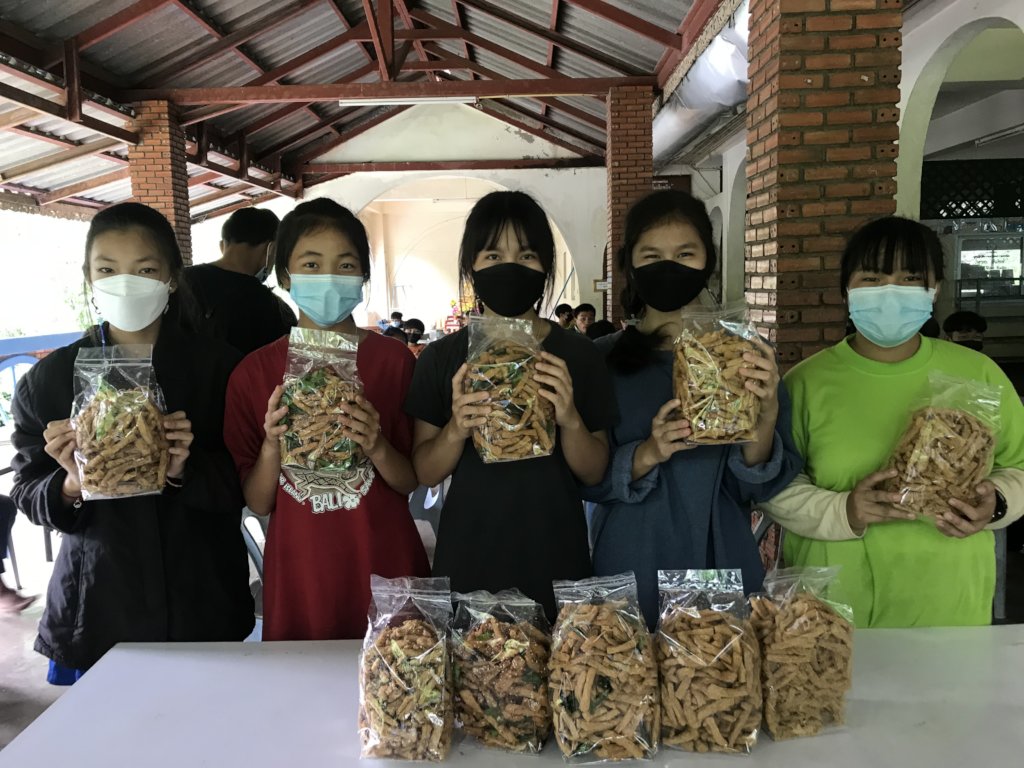 The Half Day School's (HDS) lunch program is a critical component of serving children most vulnerable to human trafficking. Through the HDS lunch program we are able to ensure that our students are receiving at least one nutritious meal a day. Food security is an integral piece of social justice and the success of this program is made possible with the support and care of our community and donors.
The Covid-19 pandemic has continued to disrupt our normal here at DEPDC. The pandemic has made it difficult for people to get together and visit DEPDC. The same has been true for HDS. But even amidst the tough times we have had great moments that were made possible because of our supportive community and networks.
To support the lunch program, an old friend donated rice, dried food, eggs, vegetable oil, sugar, and canned fish for the survival bags that we put together for students and family. In addition, a local monk donated instant noodles, milk, snacks, and sweet drinks that they got from alms. On Mother's Day a new friend donated organic rice, crispy fried tofu skins, and seasoned tofu skin for the children's lunch. What a treat!
We are so grateful to all of them. Even though times have been challenging, we have still been able to provide food security to the students and families of HDS.
From everyone here at HDS we would like to extend a heartfelt and sincere thank you to all past, present, and future donors. As always, the work we do here at DEPDC is possible because of your generosity and shared passion in our mission to prevent the human trafficking of vulnerable youth.