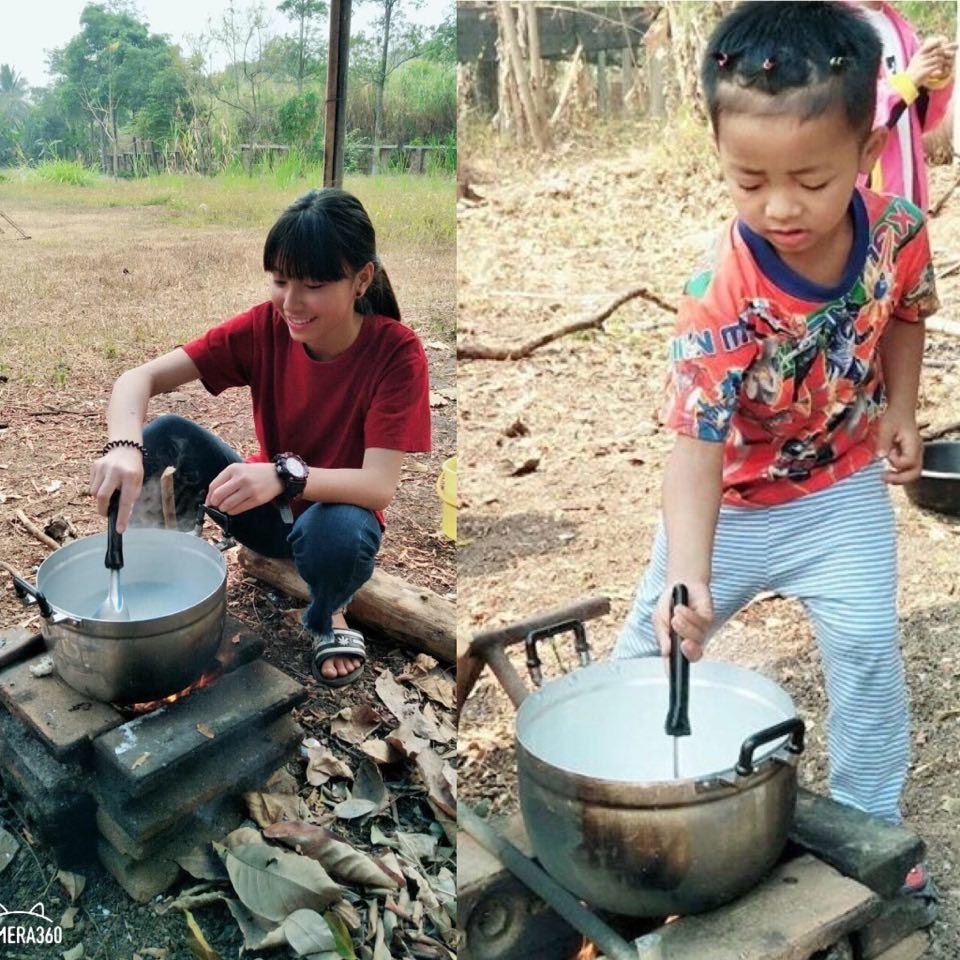 After the New Year, we had Life Skills Development Camp. The students were able to comprehend all the lessons in the curriculum but experienced difficulty in execution. They found it hard to cook the food and to demonstrate responsibility.
All the teachers had a meeting and discussed a plan of action. The teachers decided to implement a new teaching strategy. This new strategy resembled the "learn by doing" model. The students had to cook lunch by themselves in groups.
The teachers prepared rice, vegetables, and flavoring. They also prepared the kitchen equipment and built a stove that was heated by firewood. They created a menu by themselves with the raw materials that we had.
The students learned a lot about how they can cook rice without electricity. For the first day some groups had to eat the unripe rice, some groups had to eat the mushy rice, some groups had to eat three kinds of rices (unripe, mushy and burnt). And everyone had to learn every step of cooking.
After 2 weeks of learning all the groups successfully cooked the rice and food. Now they are able to cook for their parents and family members!!! And they can cook yummy food for the members in each group.
We were really excited to watch the students learn and grow and to know they can now take these skills into their everyday life to become more empowered.
All the staff members and children sincerely thank you for your time and for supporting our mission to provide free education, free food to at-risk children and youth in the border town of Mae Sai, Chiang Rai, Thailand. DEPDC/GMS could not do this without the kindness of people like you.