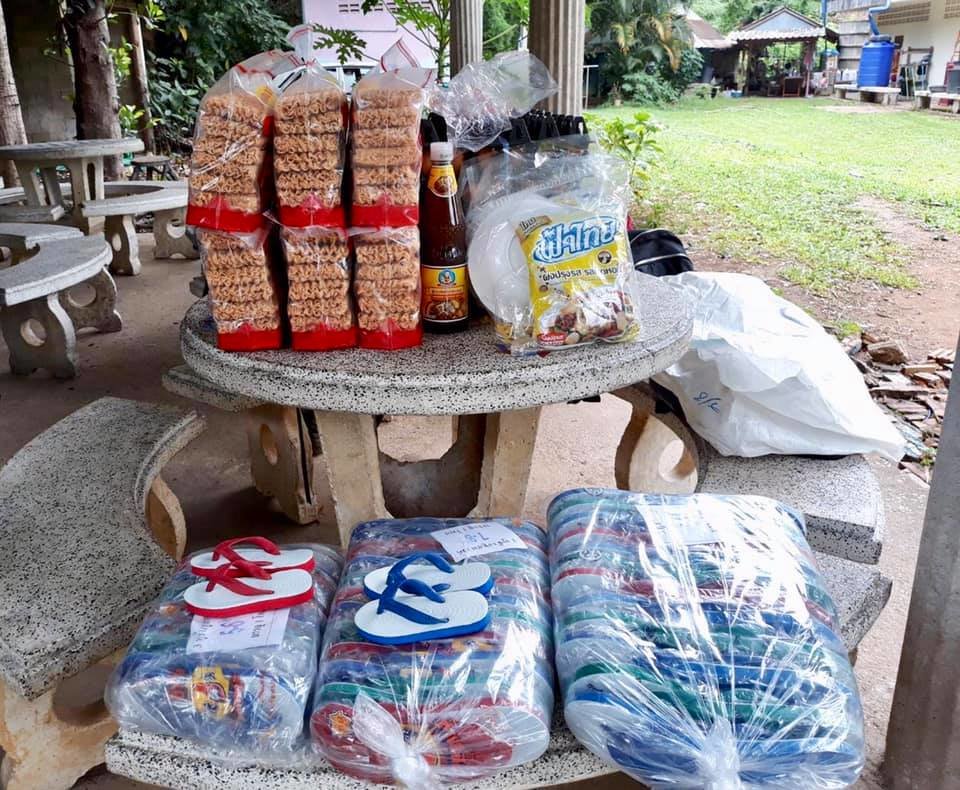 Another three months have passed, and thanks to your generous donations our kids have continued to grow strong in both body and mind. Read on and find out what we've been up to!
Another Year Filling Minds, Hearts, and Stomachs
In May we opened our doors again for the start of another school year for our Half Day School students. After the long break, students were glad to be returning to the shaded schoolrooms and reunite with their friends. At DEPDC we maintain the philosophy that every student we take in will be given knowledge, love, and cared for on our grounds. They come to school knowing that DEPDC is a safe place for them to be. Part of that commitment on our part includes providing them with nutritious lunches to fill their bellies and fuel their bodies. Thanks to your donations and continued support, we were able to start another school year keeping that promise. The students have enjoyed tasty, nutritional, vegetarian meals everyday this semester.
A Visit From Old Friends
There is nothing sweeter than seeing our sons and daughters who have graduated return home for a visit. This semester, we were lucky enough to have two of our graduated children along with an old, beloved staff and intern member return to the Half Day School with donations in tow. Our dear friends came with eggs, dried goods, and condiments to donate for the children. To the kids delight, they also came with snack, milk and ice cream. A satisfying cool treat for a warm Thai afternoon. The students gathered to hear about the experiences of the HDS alumni and their memories of their time at DEPDC. They left the students with encouragement to continue their studies and grown in body, mind, and heart.
How else can you help? If you are closely associated with a primary, middle, or high school, you or your child can start a school fundraiser. For just 30 dollars (USD), you can help supply one nutritious meal for up to 60 students. Even small donations can help support the purchase of seeds, organic pesticides, and gardening utensils to improve the Patak Half Day School's self-sustainability.
We sincerely thank you for all of your support. If you'd like more frequent updates and ideas in our daily life, you can follow us on Facebook, Instagram, or read our weekly blog on our website.