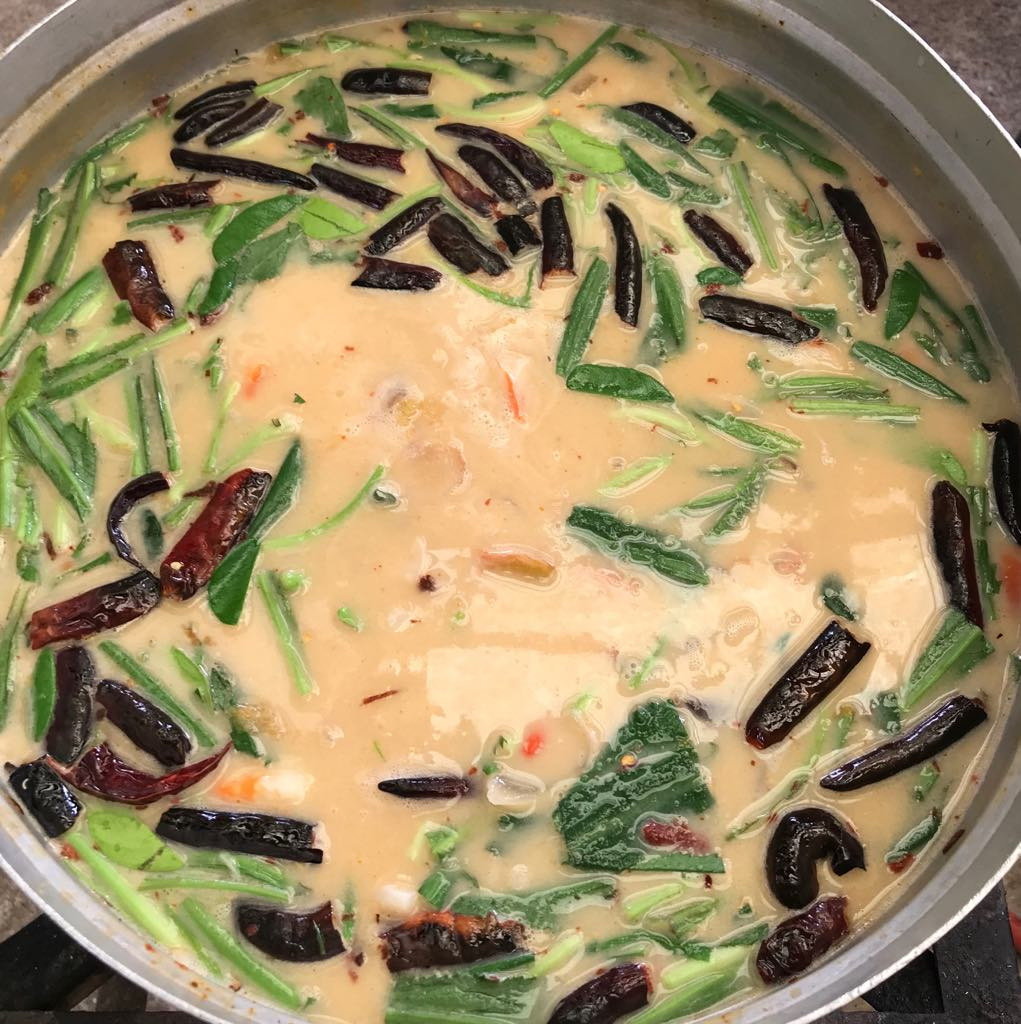 Another three months have passed, and thanks to your generous donations our kids have continued to grow strong in both body and mind. Fueled by the nutritious meals your contributions have provided, the kids ended the school year bursting with energy and enthusiasm for their studies. The closing of the academic year does not mean a lull in activity, we still have lots of news to share. Read on and find out what we've been up to!
Full Hearts and Stomachs:
In March we enjoyed another two-week visit from Ngee Ann Polytechnic Institute in Singapore. Cultures, experiences, and food were shared among Thai, Shan State, and Singapore Youths. Ngee Ann students were impressed and delighted by the scrumptious meals prepared in our kitchens, and could be seen racing down the halls at meal time to gain an advantageous spot in line. At the closing celebration, students from YEP and DEPDC showed their gratitude through the culinary arts. Both groups prepared dishes emblematic of their home cultures. With the extra practice our DEPDC students have had, they prepared a feast worthy of a king! Every delicious morsel was cleaned from the plates, leaving the kids on dish duty unsure of which were clean and which were dirty.
Sweet Treats!
On March 19th students celebrated the completion of examinations with a festive party. Preparing different Thai and Shan State desserts under the guidance and instruction of our teachers. Cooking is always a popular activity for our students who love enjoying the feasts their efforts produce. On this particular day teachers and students alike could be seen indulging in Thai Tea, Pumpkin Cake, Banana Bread, and sticky cakes (made from rice flour and cooked in banana leaves).
The Not-So Secret Garden:
As some of know, we maintain a small, organic farm on the our grounds. The vegetables, rice, and herbs grown on our patch supplement the students' daily lunches. On any morning you can see a gaggle of our youths tending to the plants and fetching freshly harvested produce for the kitchen. The earthy smell emanating from hands hastily wiped clean and the knees marked by damp morning soil lets the teachers know who was assigned garden duty on any particular morning. Caring for the garden allows our students to gain agricultural skills and is a good exercise in responsibility. As the the new school year approaches, we continue to work diligently on our garden so that it may continue to nourish us all throughout the next semester.
How else can you help? If you are closely associated with a primary, middle, or high school, you or your child can start a school fundraiser. For just 30 dollars (USD), you can help supply one nutritious meal for up to 60 students. Even small donations can help support the purchase of seeds, organic pesticide, and gardening utensils to improve the Patak Half Day School's self-sustainability.
We sincerely thank you for all of your support. If you'd like more frequent updates and ideas in our daily life, you can follow us on Facebook, Instagram, or read our weekly blog on our website.