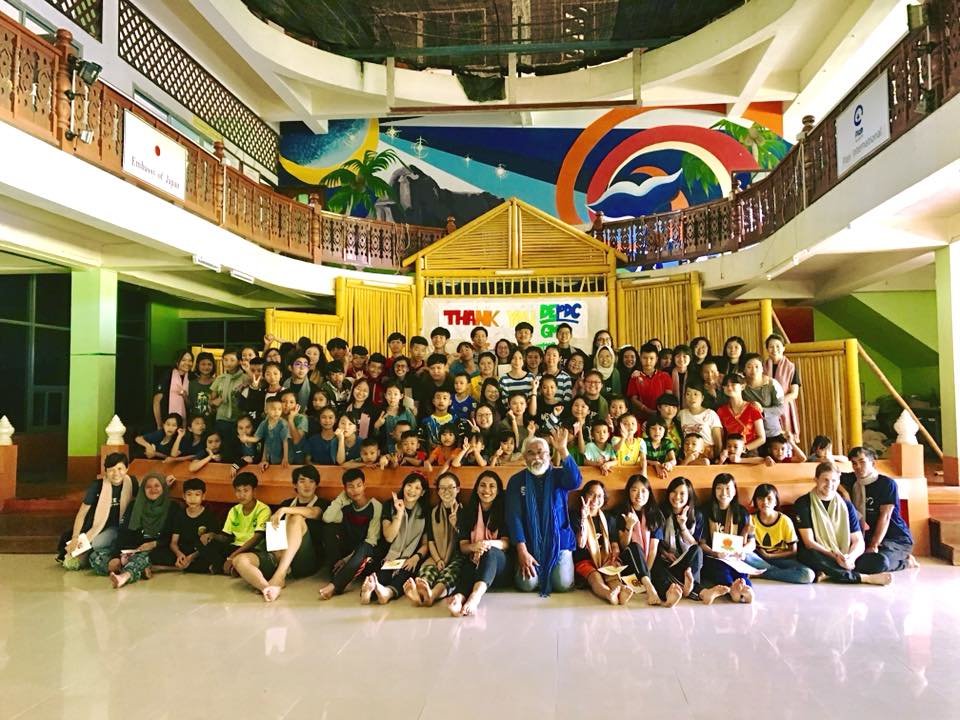 A Look at the Past Three Months
Life at DEPDC/GMS has been busy as usual over the past three months! At the Patak Half Day School (HDS), you could find our students diligently learning in class and eagerly participating in a variety of life skills workshops. Using education as a preventative strategy to combat human trafficking, the Half Day School provides holistic and hands-on education to children who may be at risk of being trafficked in Mae Sai and surrounding areas. When students are equipped with practical skills like Thai, Burmese, and English literacy, as well as knowledge on human rights, health, victimization, and sexual abuse prevention, they have a greater opportunity to flourish. Your support in funding daily lunch for our students plays a huge role in the success of the Half Day School.
Visitors from Singapore!
Students from the Ngee Ann Polytechnic Institute in Singapore visited DEPDC once again for about two weeks this past September. Our Singaporean visitors instantly reconnected with the students at DEPDC and have forged lasting friendships that extend beyond any language or geographical barriers. During their visit to Mae Sai, they spent time at the local street markets, restaurants, and temples. DEPDC also hosted a series of cultural exchanges with a focus on native cuisines. Students cooked, shared, and swapped foods from Shan State, Thailand, and Singapore. This allowed for a celebration of knowledge, diversity, acceptance, and of course, good eats with good company!
A Big Thank You!
On behalf of all the children, teachers, and volunteers at DEPDC, I would like to say thank you for your generous support of our mission. People like you represent the crucial partnerships that provide our students with daily meals, keeping them strong and energetic. On a larger scale, your generosity helps keep our centre thriving, and I appreciate having you all as allies as we push to eliminate the risk of human-trafficking for our youth. Please continue to provide your much appreciated support and don't forget to spread the word about the Half Day School by following, liking, and sharing our updates on Facebook, Instagram, Twitter, and LinkedIn!