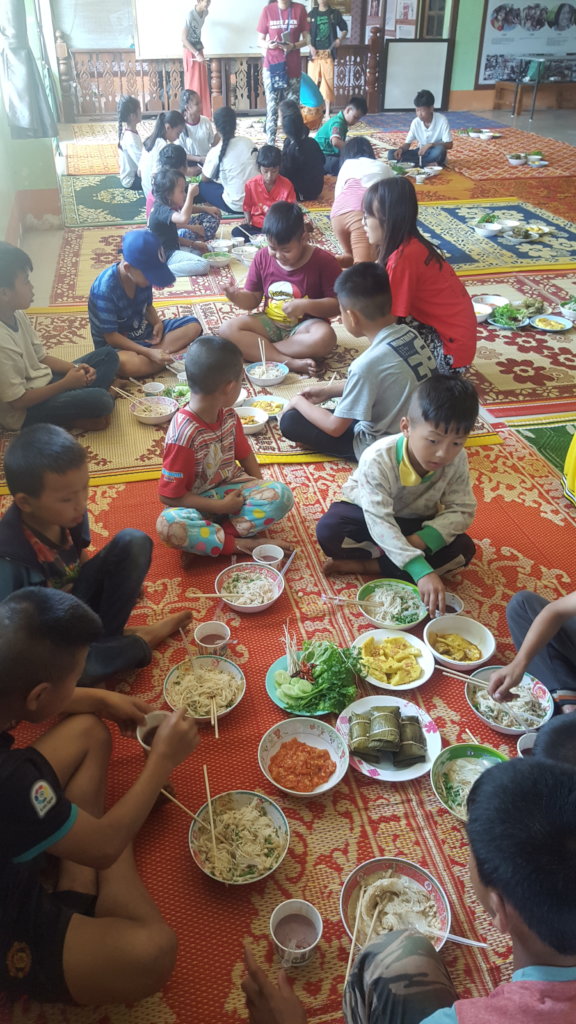 Midday Meal for Half Day School Children
Half Day School's Lunch Program successfully provided a midday meal to all children attending DEPDC/GMS's Half Day School (HDS) for the 2017-2018 school year thanks to the generous support of GlobalGiving donors. However, support is now needed to help provide lunch to over 50 students for the new school year beginning in mid-May.
Please, consider supporting the Half Day School throughout the next academic year and continue to read to see what HDS school children have been up to these last three months!
Background
The Half Day School Lunch Program provides a nutritious mid-day meal to all students who attend DEPDC/GMS's tuition-free school for at-risk children. These children are deemed at-risk due to being part of marginalized hill tribe or ethnic minority groups who live along the border of Thailand and Myanmar, an area known as a source, transit, and destination for human trafficking.
The Patak Half Day School provides primary school and alternative education from Monday through Friday throughout the school year. The HDS emphasizes "education for prevention" and includes training on human rights, health, victimization and sexual abuse prevention, life skills training, and reading and writing in Thai, Burmese, and English.
Lunch Program Special Events
Annual School Camp
Development and Education Programme for Daughters and Communities Centre in the Greater Mekong Subregion (DEPDC/GMS) hosts an annual summer camp each year. This year, camp included the three upper classes of the Patak Half Day School and 54 students participating in the Shan Youth Safety Training to End Risk Migration (SYSTERM).
The HDS and SYSTERM students were divided into six groups of varying ages. The students from the two programs became fast friends and worked well together despite age, ethnicity, and language differences.
Each group was supplied enough protein, rice, vegetables, and sauce for 4 dishes, 2 dinner meals and two breakfast meals. The groups were required to plan out what to cook each day with the items provided and alternated which members cooked and which members helped clean their camping space. The HDS teachers cooked lunch each day along with a traditional Thai dessert in order to allow more time for education. Visit our blog to read more about this year's camp and see photos of the students during health and fire safety training!
Community Celebration
In March, students from Ngee Ann Polytechnic's Youth Expedition Project (YEP) visited the Half Day School for two weeks. On their last full day in Mae Sai, YEP students organized a community celebration to mark the end of their journey. The students were able to share their culture's mutual love for both the culinary and performance arts. SYSTERM, Half Day School, and YEP students performed traditional dances and sung songs which they felt represented their individual ethnic group or state. Each group cooked at least one dessert and savory dish that allowed the students to taste something unique from their new friend's world. Plenty of leftover food was sent home with the Half Day School children for their families to enjoy.
A Sincere Thank You
On behalf of all the children, teachers, and volunteers at DEPDC/GMS, I would like to say thank you…you make a difference in the lives of our students and their families! If able, please continue to provide your much appreciated support. Please, don't forget to spread the word about the Half Day School and our mission here at DEPDC/GMS by following, liking, or sharing us on your favorite social media platform!
How else can you help? If you are closely associated with a primary, middle, or high school, you or your child can start a school fundraiser. For just 30 dollars (USD), you can help supply one nutritious meal for up to 60 students. Even small donations can help support the purchase of seeds, organic pesticide, and gardening utensils to improve the Patak Half Day School's self-sustainability.