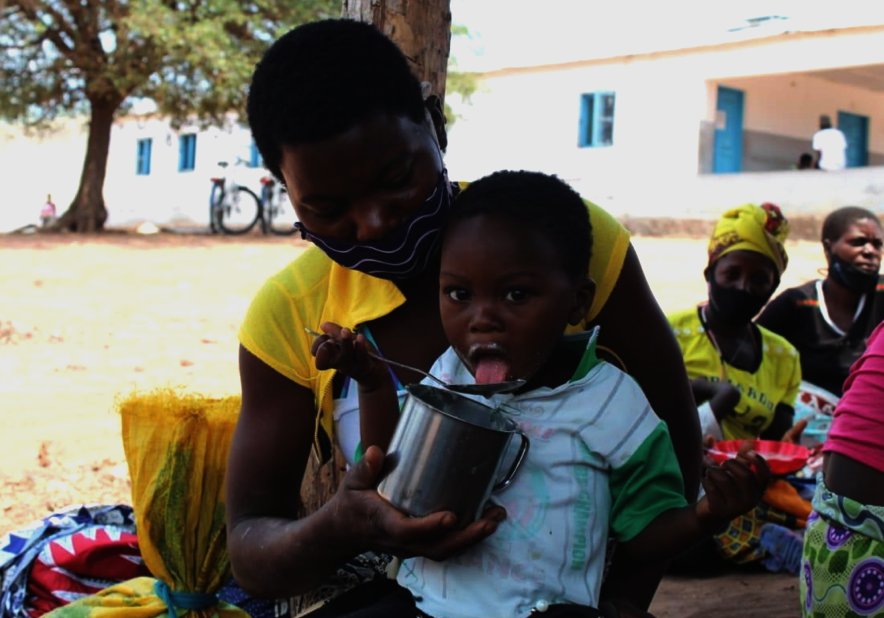 Dear Friend,
As you know, the COVID-19 pandemic and climate change have had a critical impact on access to health services and food security not only in the US but around the globe.
In Mozambique, children and adolescents in rural areas have high rates of adverse health and social outcomes. Improving child health and nutrition means connecting families to resources. It also means fostering discussions that help caregivers make informed decisions that impact child health and nutrition. Households in rural Mozambique are having new conversations about family planning, gender roles, nutrition, and sustainable agricultural practices. These subjects are difficult to discuss and often not considered a priority. But that's beginning to change.
PCI Media has partnered with the World Food Programme in Mozambique to address food security—particularly, how it's impacted by family planning needs in the Chemba region. Through radio talk shows and community dialogue, we are educating audiences on the positive impacts of accessing contraception and other sexual and reproductive health services, basic child health services, dietary diversity, and proper food storage. Together, this diverse web of issues has a direct impact on preventing child stunting and ensuring that newborns in the region have better health outcomes beyond the age of two.

Post-harvest loss can have serious negative impacts on a household's ability to provide sustainable and nutritionally diverse diets. The program educated audiences on solutions that extend the life of available resources. Lessons include how to:
properly test grain storage bags and secure grain inside of them

preserve firewood through more resource-efficient cooking techniques

use solar dryers to prepare fresh produce for long-term storage
The program also addresses gender stereotypes in the household and how to overcome them in order to achieve a more equitable division of labor and remove some of the burdens often placed on women.
Programs like this one are essential in a world with increasing food security. Successful programs for the future will require adaptive practices and holistic approaches that address the intersecting issues that impact child health and nutrition. Learn more about our Healthy Living programs.
Thank you for your continued support.