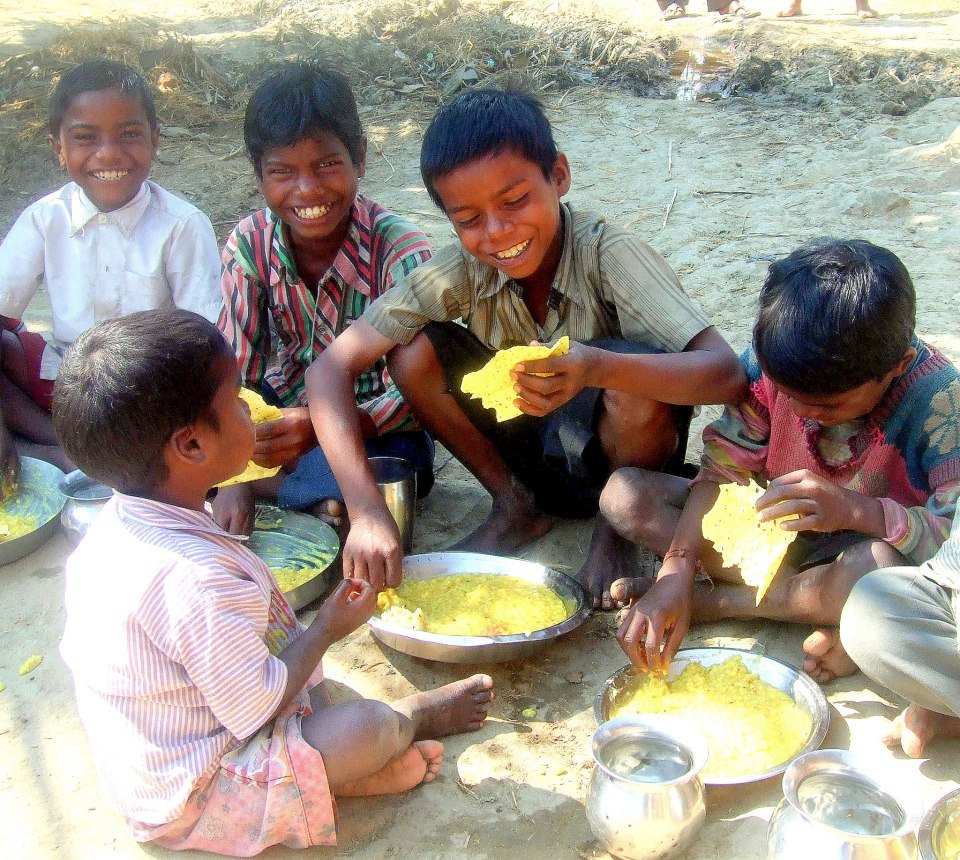 Hi
This is Neelam the PFECT project Nurse with another update about our Nutritional Meal programme.
It is a shame in a rapidly developing country that so many children are under nourished.
This is from the Global Hunger Index.
Over three years, the country (INDIA) has slipped from 55th position to the current 100th rank. The index shows that more than a fifth of Indian children under the age of five are malnourished and weigh too little for their height, reported the Business Standard.

India ranked third-worst among all the Asian countries, better only than Afghanistan and Pakistan, according to the International Food Policy Research Institute (IFPRI), the body that prepared the GHI report.
...
The report stated that as of 2015-16, 21 percent of India's children suffered from child wasting (low weight and height), which went up by a percent from 2005-2006. Other than India, only three countries showed child wasting above 20 percent, the reported noted.
P K Joshi, director of IFPRI director for South Asia, said that despite efforts, many poor in India are at the risk of malnourishment in 2017, primarily due to drought and structural deficiencies.
"With a GHI score that is near the high end of the serious category, it is obvious that a high GDP growth rate alone is no guarantee of food and nutrition security for India's clear majority.
As you know we don't dole out food, the meal ,as regular followers of the project will know is a community affair. This is what one village woman has to say.
"Although the meal is only once or twice a week we do see the benefits on our children's health and wellbeing. They do not seem to suffer from stunted growth like many children in nearby villages. The health team from People First take a lot of care in providing a meal with protein oils and vitamins our children need to grow strong and healthy. We are so glad to help on a sharing basis in the preparation and serving of the food which brings the whole community together"
"Thank you for helping us"
We may not be able to solve the problem of undersized and undernourished children in India but we can save the children of one or two villages with your kind help and assistance.
Neelam
Links: