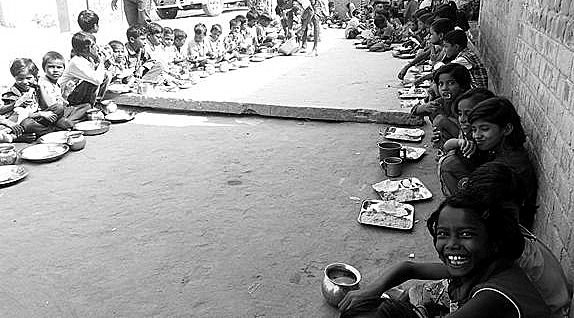 In Bihar and Jharkhand, nine out of every 10 children aged 6-23 do not get an adequate diet. The nutrition and health status of children in these two States has been found to be "critically low" in comparison to the national standard.
According to National Family Health Survey (NFHS-4, 2015-16) data, only 7.5% and 7.2% of children in Bihar and Jharkhand respectively in this age group receive an adequate diet, according to a trend analysis of the NFHS-4 data released by thr government.
"Malnourishment in early years is directly linked to maternal health…only 3.3% of mothers in Bihar and 8% of mothers in Jharkhand had access to full antenatal care services," said a CRY release on its trend analysis. "Moreover, more than one-third of the total births in the two States continue to remain home births."
"Child malnutrition is an irreversible phenomenon in the lives of children. Its effects are felt through adolescent and adult life",
In the villages where we are providing a protein rich healthy meal on a regular basis
malnutrition has been wiped out.
It is a national disgrace as a previous prime minister said that with India developing its economy
India is home to millions of desperately poor people struggling to survive.
The level of poverty here is incredible, whist the rich get super rich.
We can't change the world but with your help
we have transformed the health and futures of so many children.
Thank you all
Links: