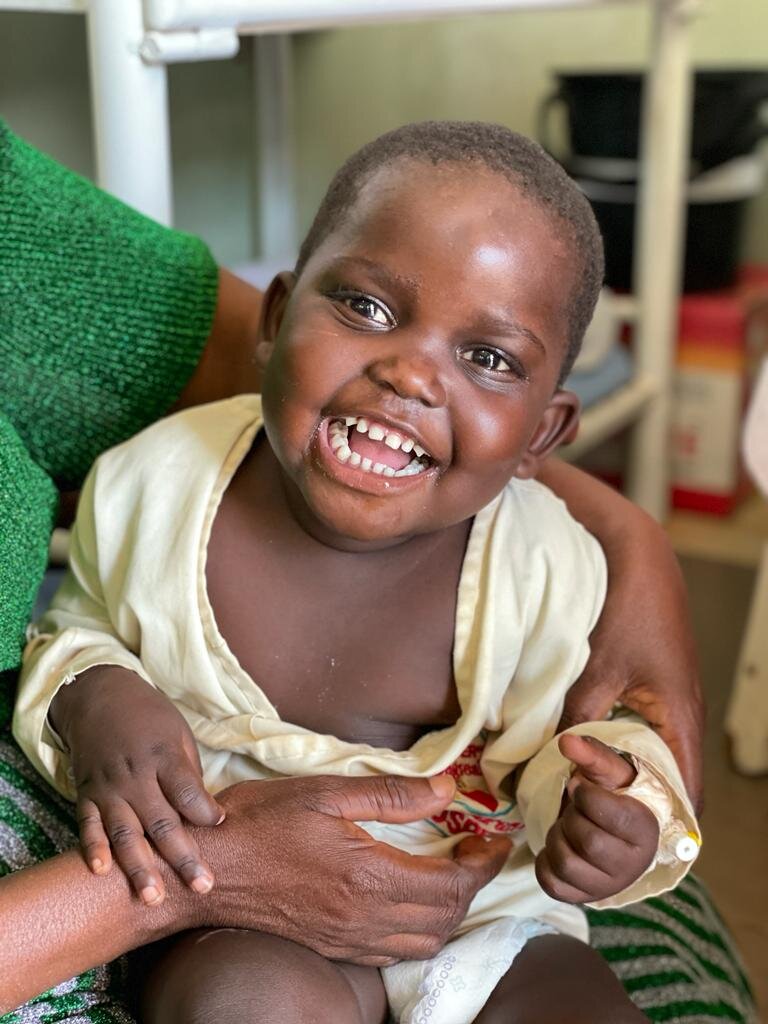 Greetings from Whispers magical children's hospital and Maternity.
To our dear donors, we are so grateful to always have your support towards our projects which aim at treating all the people of Busoga, Eastern region and Uganda at large.
Having you on board has really helped us alot in saving many innocent children and mothers in labor.
This project in particular has been a success due to your continous donations and we can never take your support for granted.
For the past three months we managed to treat over 4000 patients here in our hospital and almost half of them are usually transfused. this is so because we receive so many anaemic patients and sickle cell patients who are usually rushed in here with very low Haemoglobin and usually calls for urgent transfusion. This most of the time happens when we do not have blood in our hospital blood bank and we rush to the regional blood bank and in most cases there is also a scarcity and we end up driving to the capital in Kampala. This calls for extra unplanned expenses like facilitation and fuel.
With your support we have been able to collect blood in all corners of the country up to far places like Mbarara district so many kilometres away .
This happens especially for the children or mothers who come in with a rare blood group of O negative and we do all we can to save their dear lives.
The money donated under this project is usually used for collecting blood, running blood donation camps in this, we support the Uganda Blood Transfusion services with soft drinks, apples and bars of soaps which they give out to every blood donor in the blood donation camp.
For the past 3 Months we have transfused over 2,000 patients here at our hospital. Our target is to raise $ 18,000 and we have so far raised $ 3,640 thank you so much for helping us reach this far and we still need more of your support so that we can achieve it and continue saving more lives.
Thank you so much for your generous support towards this project. We love you back