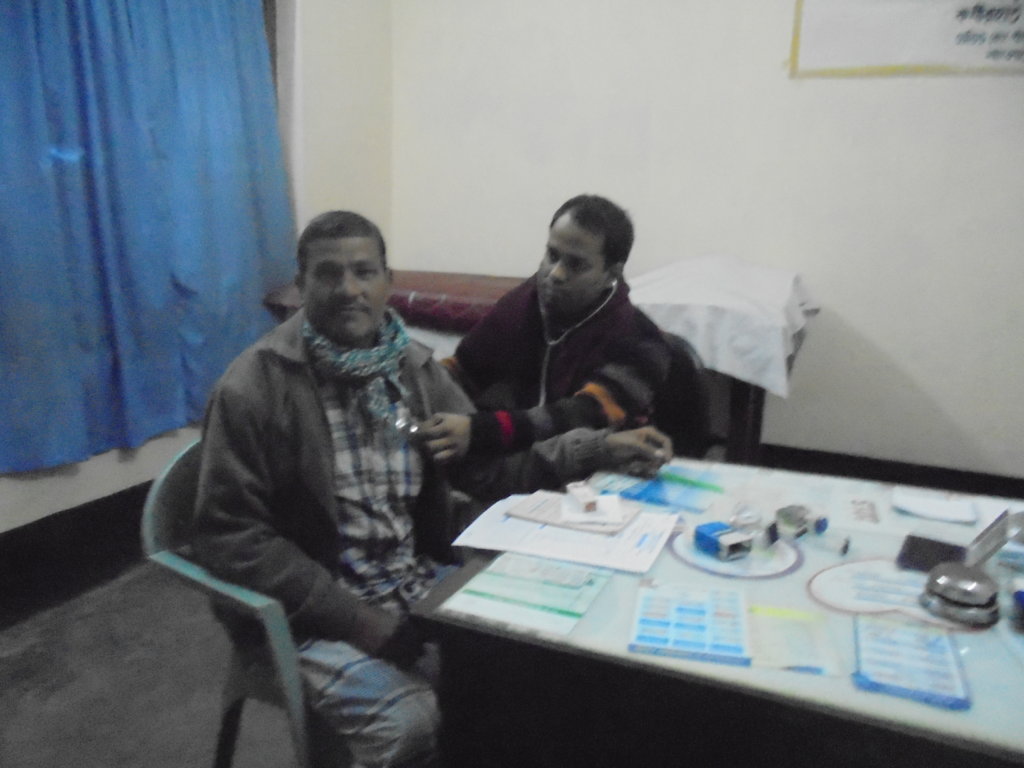 Project Report.
Project # 7990
December, 2015
Karmirhath Hospital located at North-West Corner of Bangladesh has been serving the people of Gaibandha district since 1986. The main Services offered by the hospital are The Eye Care Services, the Diabetic Care Services, The Pre-Natal Care Services for the Pregnant Mothers, Children Care Services and Dental Care Services.
During the last three months, 4,210 Diabetic patients have been treated at our hospital.
Case Study:
Atwar (not his real name), aged 46 years is a resident of Betkapa village about 15 kilometer from Gaibandha town. Father of two children, Atwar developed diabetes 4 years ago. Being an illiterate day laborer, he thought that diabetes requires a huge amount of money for treatment and as he did not try for treatment. As a result, his condition became worse. One day, a local social worker heard his conditions and brought him to Karmirhath hospital. He was registered with Diabetic section of the hospital. He was examined by a doctor, regular routine tests were done, Diabetic Guide Book was given. He started attending hospital every Friday. He was given Insulin regularly free of cost. After about two months' treatment, his diabetes became stabilized. He was asked to attend hospital once in a month.
Due to his continued treatment, his diabetes has stabilized and he is now leading almost a normal life. This has been possible due to generous help of donors through GlobalGiving.
(asobhan)
M Abdus Sobhan
President, Karmirhath,
Gaibandha, Bangladesh.
Phone:88-0541-52245 (office)
88-0541-51831 (Home)
Cell: 88-01714088888/88-01780701718
Website: http://www.karmirhath.org/
Links: