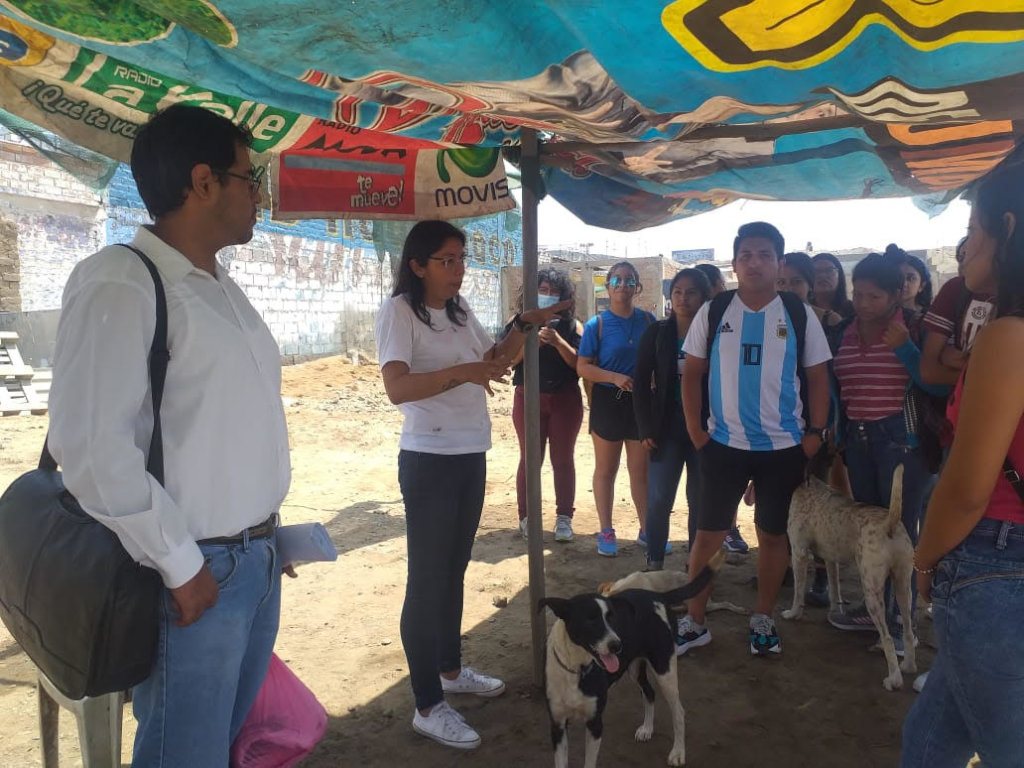 The Perros Project is enjoying the slower pace of the even years when we do not have a clinic scheduled. Unlike last year when we were deep in the process of managing all the trip details and securing the team, this year we are mostly focused on supporting our partners on the ground. That said, we have been fielding quite a few requests by veterinarians and vet students who are interested in joining us in 2021. It's exciting to think that we already have several names of new folks who may join our core team and returning to Peru in July of 2021.
On the ground in Huanchaco, both of our partners, Huanchaco al Rescate and Amigo Fiel are hard at work doing what they do best, taking care of the animals in their shelters, spreading the word about responsible pet ownership and hosting various public events whether to administer vaccinations or to raise money for their organizations.
Ursula, who founded and runs Huanchaco al Rescate shared with us the news that she was able to adopt out a mother and five puppies to a couple in Vancouver, British Columbia. She also notes that while it is winter here in United States, it is summer in Peru and she is diligently working to keep her dogs cool by making sure that the temporary roofs she has constructed stay up and fighting against ticks and fleas, which are unfortunately very common among the street and shelter dogs of Huanchaco. In addition, she is quite busy hosting a wide variety of events as you can see from the pictures below. It warms our heart to see her so busy and clearly improving the lives of the dogs of Huanchaco. She is a testament to the fact that one person who is committed, passionate and persistent can make an incredible difference.
Our partners working with Amigo Fiel have also been busy, working to adopt out some of the dogs in their shelter and distribute medicine to people with pets within the community who cannot afford it. They also spread the word about the importance of not abandoning pets and striving to keep the pets you live with as healthy and happy as possible.
We continue to support both of these groups, both by sharing resources and by putting them in touch with volunteers who are interested in helping out during times when we ourselves are not an country doing the clinic.
We wish you all happy spring and offer our continued gratitude.
Matt and Courtney