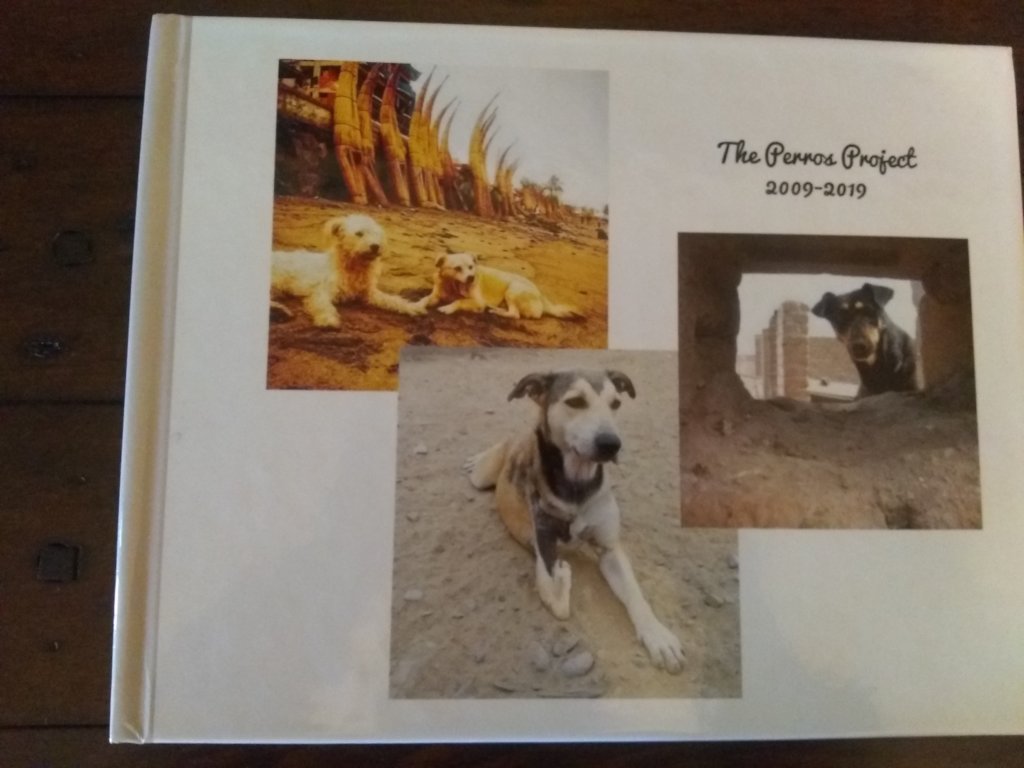 Writing this report in the cold grey of the Portland fall, Huanchaco, Peru seems quite far away. And yet, it was less than six months ago that we were on the ground getting things done! This time of year often has us in a reflective mood and so we wanted to begin our report by sharing with you some excerpts from a wonderful book two volunteers, Kim and Natalie, put together for us to mark the ten year anniversary of our activities in Huanchaco.
This photo book (pic attached) is one of the most precious things that Matt and I own because it does such a wonderful job of chronicling the long story that is the Perros Project. Here are three testimonials on the part of the previous volunteers about their experience:
Matt G.: Thank you so much for putting all this together and for the past 10 years of work to get the Perros Project to this point. It was a privilege to get to come to Huanchaco and I look forward to coming back in the future.
Suzanna: Words cannot express the gratitude I have to you both for inviting me on this trip. You've accomplished such an amazing project here in Peru. Happy 10 year anniversary. Thank you! Thank you! Thank you!
Bertha: I think we met in the correct time and space for building a new and good reality for animals. Thank you for all that you do and thank you for being my friends.
In other news, our long-standing Peruvian veterinarian, Ingrid, will be visiting Los Angeles later this month. If everything goes well, she will be bringing with her one of the street dogs that captured everyone's heart this past summer, Caminante or Wanderer. This little guy (see video) lives close to Hostel Huankarute, where the team stays and also conducts its clinic. While he is clearly adorable, because he's smaller than a lot of the dogs and because he tries to guard territory, our partners on the ground for the better adopted in United States. Stay tuned!
As fall turns into winter, we are starting to think about our Christmas preparations. In the past we worked with our partners to identify the needs of the dogs in their shelters. This year we're thinking of doing the same, but also sending a care package from the United States. Peruvian dogs seem to be big fans of sweaters and rawhide. Not many of them play with toys or know "fetch" so we'll have to choose the gifts we include carefully. Any suggestions would be welcome : ).
In gratitude,
Matt & Courtney
PS– Of course, we're not the only people in the world keeping an eye out for dogs in need. Check out this amazing video of a man in Mexico doing his part.
Links: