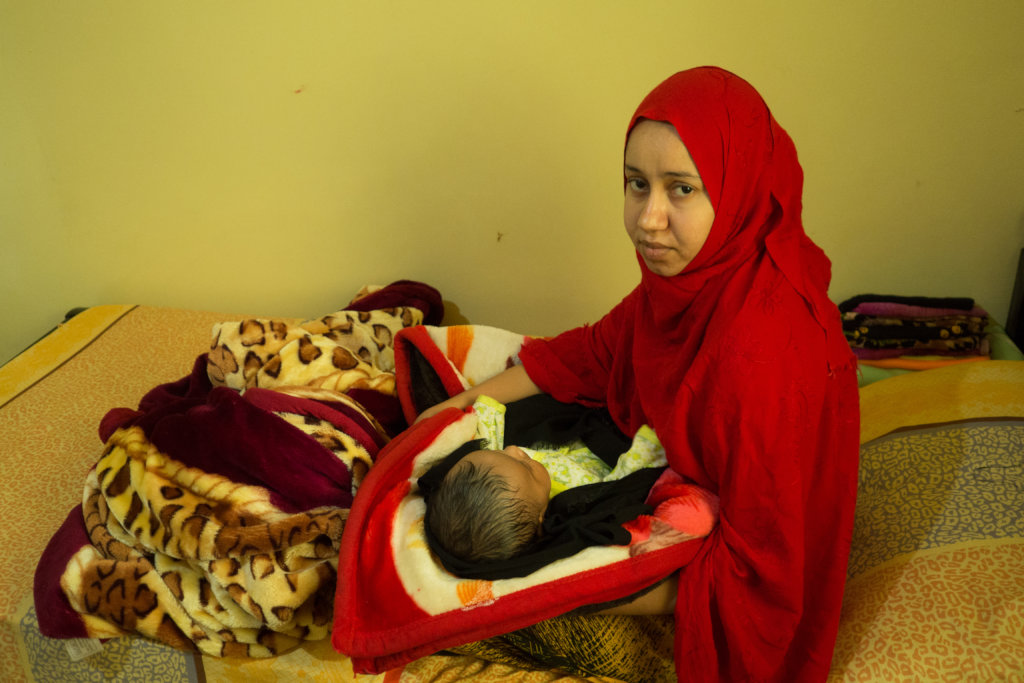 My colleague Sorsha recently had the chance to visit the shelter home we support in Hargeisa, Somaliland. Whilst there she talked to some of the women currently living in the shelter home and benefitting from the range of services it provides. All of the women she met have been through incredibly difficult and traumatic experiences, and for them the shelter home was the only place they could turn for help.
Sorsha heard Nasteexo's story and asked me to share it with all of our Global Giving donors as a testament to how crucial your support is.
Thank you for the incredible support you've provided for this project.
____________
18-year-old Nasteexo (pronouced Nasteh-ha) is from Mogadishu, the capital city of Somalia.
Her family are poor, but she struggled to find a job to help support them. She decided she would travel to Hargeisa, the capital of the self-declared state of Somaliland. Although not internationally recognised as a separate state, Somaliland has held several peaceful and democratic elections of its own and is known to be much safer than much of the rest of Somalia. Here Nasteexo hoped to find safety and a job to send money back to her family.
On her long journey between Mogadishu and Hargeisa, a group of men stopped the vehicle she was travelling in, and attacked the passengers. The men raped Nasteexo and the other women who were travelling with her. After she was attacked, she had no way of knowing who the men were. She didn't even know exactly where she was, or who to ask for help, and so she had no choice but to continue her journey to Hargeisa to find a better life.
When she arrived in Hargeisa she found a job as a maid with a family and began to earn money to send home. After a few months she was terrified to realise that she was pregnant. She felt she had nowhere to turn. She was scared of losing her job and knew she couldn't return to her family.
After seven months, she was no longer able to hide her pregnancy and decided to to tell the family she worked for what had happened to her. Fortunately, she had become close with her employers and they were able to support her, telling her about the shelter home in Hargeisa.
Once she was referred to the shelter the staff there ensured she was able to visit the hospital for check-ups and to safely deliver her baby. The home is now providing her and her little boy with a safe place to stay, and all the food and medical provisions they need. She has also received counselling to help her cope with her traumatic experience.
"I can't go back to Mogadishu. I would face stigma from my family and from the community, as I have a child without a father. I am from a poor family in Mogadishu, and the reason I came to Hargeisa was to become a housemaid, to earn an income, and to support my family. Now I can't do that. As soon as I realised I was pregnant, I began to worry about my pregnancy. Even today I worry about the future of my baby, because I have no husband who I can get support from for my baby...I don't want to go back to Hamar (Mogadishu) because I'm scared for my own security. I am also scared of my immediate family. I have no support from anywhere apart from the shelter home."
____________
In a country with almost no support system for survivors of rape and sexual violence, Health Poverty Action's work is essential.
Your kind support has enabled us to provide a safe space for women like Nasteexo when they have nowhere else to turn, as well as providing them with access to the health and legal resources they require.
Unfortunately, as the only shelter in the country, we don't always have enough space for all the women who need our support. The shelter home currently only has enough resources to provide temporary accommodation and services to its users. Usually women and children can only stay for a maximum of three months. It is imperative that we continue to look the future – providing women with the confidence, skills and support they need to rebuild their lives once they leave the walls of the shelter home.
Warmest wishes,
Sabrina