In October 2020, Peace Winds received additional funding from the U.S. Department of State's Bureau of Population, Refugees, and Migration (PRM) for a new two-year project that will provide upgraded housing for Syrian refugees, allowing us to continue our work within refugee camps in Erbil and Duhok in northern Iraq.
Peace Winds' mission to improve the livelihoods of Syrian refugees began in September 2018 with the first two-year project which provided more durable housing for families who had previously been forced to live in tents. By the end of the project in November 2020, 1,493 families had upgraded homes, bringing them a greater sense of dignity and safety.
From now through 2022, Peace Winds will continue working to improve shelters and infrastructure across six camps in Erbil and Duhok, especially focusing on advancements for adults and children with disabilities, older persons, pregnant women, and other individuals facing barriers to mobility. The project will also offer livelihood opportunities through the cash-for-work program, which provides short-term employment to the refugees in these camps as workers for the project.
Our teams in Iraq identified 1,289 shelters to be upgraded in 2021, followed by 984 in 2022. The project also includes 63 infrastructure upgrades in camps to increase accessibility for persons with mobility constraints. Construction has now begun so these deserving families can soon begin enjoying their newly improved homes.
Peace Winds prides itself on our amazing staff, without whom our humanitarian work would not be possible. Faces from the Field is a new video series where we interview our frontline staff and hear their experiences in their own words. In the first episode, Project Officer Bareza Baban discusses her work in Erbil, Iraq where she helps with our shelter upgrade project for Syrian refugees. Bareza was born and raised in Erbil, loves putting smiles on the faces of the refugees she works with, and sometimes even sings for her colleagues in her free time. We couldn't do what we do without team members like Bareza!
Watch the full episode on our YouTube channel at https://www.youtube.com/channel/UCbZPpaSmV5g1fkzNp-qUDHA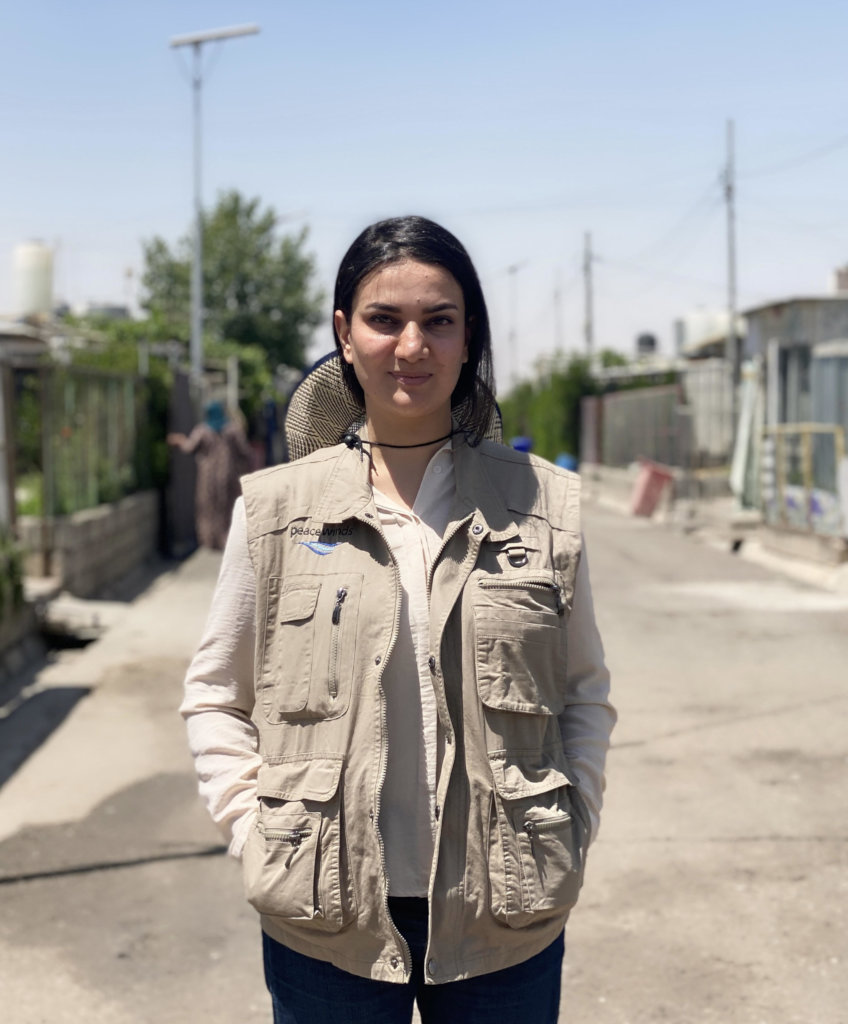 Links: